Members of the punk rock group Pussy riot were beaten by whips during a protest in Sochi Wednesday.
The encounter between the group and Cossack militia, who are used by the police to patrol city streets, was captured on video and in photos. The whole incident lasted less than five minutes. Police arrived later and questioned witnesses but no arrests were made.
The protest took place the day after members of the group were detained for questioning by police. They were later released.
High-profile group member Maria Alyokhina posted several photos on Twitter of the aftermath of the attack.
The Cossacks have a long military history in Russia, serving in the cavalry of the czars and helping defeat the Nazis during the Second World War. They have recently re-emerged as a force in southern Russia.
Pussy Riot, known for their illegal punk performances in colourful masks, rose to international prominence in 2012 after a protest against Russian President Vladimir Putin in Moscow's main cathedral.
Members Alyokhina and Nadezhda Tolokonnikova were arrested and imprisoned. They were released in December as the result of a new amnesty bill.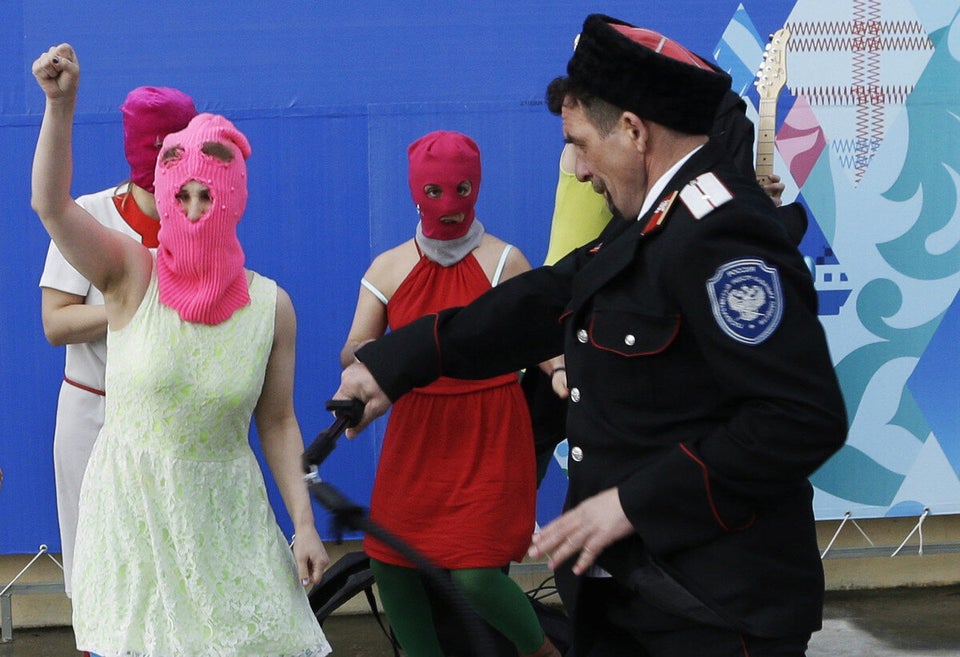 Pussy Riot Attacked In Sochi