The "it can't happen to my daughter" stance is enviable but unrealistic as parents interviewed for the report can attest. Although at-risk teens are most vulnerable, some of these families thought their daughter's life was idyllic. Then things started to change. The parents noted there were ominous warnings.
The identity of new friends was not disclosed. New clothes, unexplained money, and their child's personal cellphone and computer suddenly becoming off limits were all listed as indicators.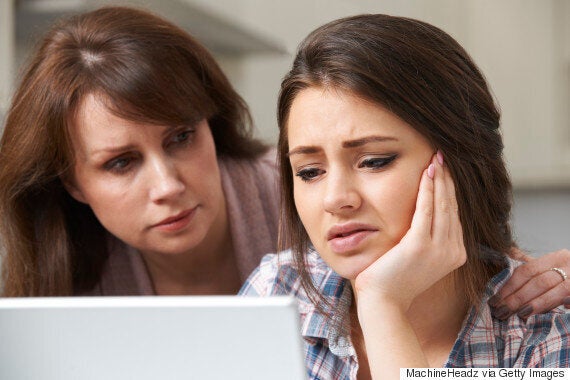 "Where has my daughter gone? I don't know this person sitting here," echoed and re-echoed in the home. Fear descended with the realization that something could be going terribly wrong in their daughter's life.
One very sad but true fact is that in high schools, girls are being pimped by their own boyfriends as a way to make some spending money. Here again is a sinister game where boys identify needy girls, offer love and affection with a catch. The boyfriends suggest turning a trick for a friend who will pay and then they have some spending money.
There is nowhere to hide. Parties, coffee shops, online chat rooms, shopping malls, public transit stations -- anywhere people hang out whether on line or in public harbours potential for a "hook up." Vigilance is the key to averting your daughter becoming involved. A wrong turn in a social gathering can change a young girl's life.
Certainly by the time a child is in middle school it is time for a parent to make them aware of potential risks.
It is never too late or too early for a parent to begin the discussion. Hesitating only allows the situation to become more entrenched if your child is attaching herself to the life provided by a pimp.
Pimps and madams prey on innocence. Very young girls are big ticket in the human trafficking world, and many are under aged sixteen. Offers of friendship, money and love can be very enticing for a vulnerable teen.
Certainly by the time a child is in middle school it is time for a parent to make them aware of potential risks. The discussion can begin by downloading the RCMP brochure on Human Trafficking. It answers the question "How will a pimp find my daughter?"
With the stark title, "I Am Not For Sale," this resource succinctly defines human trafficking, explains where solicitations might take place and then details the results. For any parent needing a guideline, this brochure will help you through a difficult but necessary conversation.
Sometimes viewing a documentary together helps the discussion. I can vouch for the use of videos or TV shows as a talking point with a teen. It opened many discussions when my sons were teens.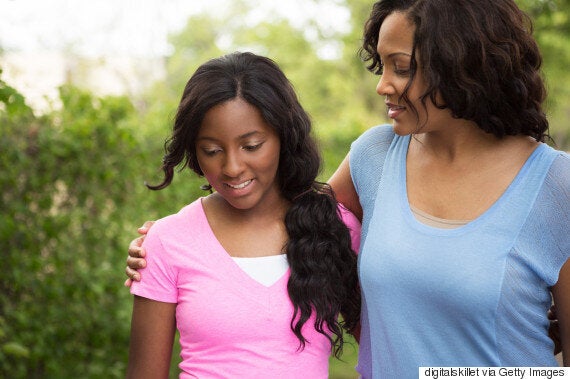 For this topic there are two highly rated videos. Redlight is described as "a powerful documentary about child sexploitation." Call and Response is another documentary that describes "the activism against human trafficking and slavery at a community level."
Vigilance is required by everyone in a community. Watch what is going on around you whether you are a parent or not. These situations are not operating in isolation. They could be at the hotel where you are staying or it might be an overheard discussion in the back hall at school.
The following story exemplifies how the average person can make a difference. An Uber driver in California was hailed as a hero for alerting police to what he saw as a human trafficking incident. Unknowingly, he picked up a young fare and her pimp with the order to drive them to a local motel. After dropping the fares off he called the police and waited for them to arrive. The girl was rescued and taken to safe housing.
Then there are the famous making a difference. Ashton Kutcher has co-founded Thorn which is a technical task force promoting tech innovation to fight child sexual exploitation. Kutcher's organization acknowledges that " the internet houses the largest marketplace for buying and selling children.' They cite the statistic that 63 per cent of child sex trafficking victims were advertised online. The creators of Thorn believe that within that same framework of technology lies the answer to solving the problem. That is their mission. They have created tech tools to assist law enforcement with early identification of child exploitation.
Here in Canada The Canadian Centre For Child Protection is committed to protecting children from sexual exploitation and abuse. This is an excellent site for parents. It offers materials and other resources that will help you begin any discussion with your child.
Facts worth noting. Warmer weather brings teens more public social opportunities. The Internet has a very dark side. Vigilance and using every available resource to assist our children through their adolescent years is a must.
Follow HuffPost Canada Blogs on Facebook