 Cleaning my basement the other day turned into a musical archaeological dig. I unearthed a Men at Work vinyl album from when I was 8, a bag of old-school rap cassettes ranging from Fresh Prince to N.W.A. and a flipbook of alt rock-era CDs from Alice in Chains and Beck to Smashing Pumpkins and Tool, each one of which I still know by heart from the first track to the hidden one. (Ask a Gen Xer, they'll know what I'm talking about.)
Nowadays, most everyone, especially young folks, have ephemeral MP3s scattered across their hard drives and smartphones. Increasingly, they don't even bother with downloads but simply stream songs via services like Rdio.
Millennials have never really known a world, at least for the past 13 years, in which every song they ever wanted wasn't readily available to them freely file-sharable, for a buck on iTunes or though a subscription. The generation of young adults born after 1980 listen to more, and more varied, music than perhaps any generation before them, but has their relationship with the songs themselves been irrevocably altered?
At the very least it's impacted their relationship with buying music, a generational trait perhaps best embodied by a viral blog post from last summer when 21-year-old NPR intern Emily White controversially admitted "I've only bought 15 CDs in my lifetime. Yet, my entire iTunes library exceeds 11,000 songs."
There is one unlikely physical music format currently surging in sales — vinyl. Yes, really.
In 2012, Canadian vinyl sales surged 47 per cent from the previous year according to Nielsen SoundScan Canada, with 130,000 albums sold through stores and some venue merch tables where tracking occurs. (However, an unknown number of untracked vinyl also sells as concert merch.) Meanwhile, U.S. SoundScan figures show a 27.8 per cent jump in 2012 to 4.6 million sold, or around the same increase as the previous year. To put this into perspective, 2005 vinyl sales were 857,000.
It's still a niche market as far as overall sales, which in Canada was 31.2 million physical and digital albums, but it may have a have an outsize impact by convincing the young generation to actually spend money on music.
"I think what sparked the revival maybe is that CDs are kinda worthless, and I hate to say that because I've spent a lot of money on CDs, but there's just not enough preciousness to the CD as an object to justify spending money on it," says writer and editor Alex Molotkow who was born during the cassette era but rather enjoys spending Saturday afternoons lying on her bed spinning records. "The thing about vinyl is that it's a rarified pleasure."
And it's one that's no longer reserved for thrift shop and garage sale regulars leafing through dusty bins of baby boomer throwaways.
When long-gone indie electronic duo The Postal Service returned with their first new single since 2003, they did it in decidedly modern fashion — they posted a clip to YouTube. But that clip notably featured a record player with brightly coloured spinning vinyl, an image that increasingly denotes authenticity to a generation that never grew up with vinyl as anything but a retro fetish object.
When fellow indie act Grizzly Bear suggested a gift idea last December, they tweeted "buy the person who never buys music, music this holiday season and surprise the fuck out of them that there's still great packaging & art!" It was a not-so-subtle hint to pick up their then-newly re-pressed vinyl albums "Yellow House" and "Veckatimest" that Warp reissued alongside vinyl for Flying Lotus and Aphex Twin, prompting Twitter responses like, "Funny, you never hear anyone say, 'I love that MP3 File'. I still love music in tangible form." And perhaps the most extravagant gift this past holiday season was the Beatles Box Set. Yep, the biggest band ever re-released their entire catalogue on vinyl, its original format.
Then just last month, indie rock superstar Jack White was named ambassador for Record Store Day on April 20, an annual holiday celebrating vinyl and the stores that sell it. White — whose "Blunderbuss" was the best-selling vinyl album of 2012 and who recently announced he'd be reissuing "over 2,500 vintage blues recordings on vinyl," marked the occasion by bringing a camera crew to United Record Pressing in Nashville, the plant that presses the seven-inch and 12-inch vinyl for his Third Man Records label. It's yet more evidence that vinyl is moving ever forward towards a new tipping point.
Trevor Risk, a DJ, ION Magazine editor and staffer at 604 Records/Light Organ Records in Vancouver, says the quality of the format has helped the surge in popularity.
"Sales have gone up because, in actuality, vinyl deteriorates slower than any other format. Some even believe slower than MP3s. Also, if you're a collector, you want it on vinyl, and nothing else," Risk says. "Millennials' buy them because it's like buying a giant CD. The art is bigger and there's usually more inlays, which means more content. Honestly, young kids buy albums on vinyl by bands like Marianas Trench so they can tack them up on their walls."
And that's the real hook, here. Vinyl is a physical object that can be fetishized by music fans in a way that a piece of MPEG Audio Layer III code simply can't.
"I feel like it's inherently childlike to want to have something and store it for safekeeping or display it with pride," Risk adds. "Artists still mean a tonne to the young, and actually owning a piece of merchandise endorsed and created by the artist is something they can be excited about, especially when it's something with such a mystery around it like vinyl."
In Toronto, four vinyl shops have opened up recently. That's right, opened — not a word you may be used to seeing alongside "record store." Sonic Boom, a Bloor St. store based on used-CD buying and selling, opened up a second "analogue" location in Kensington Market stocked with vinyl wares.
"It was a desire to do something a bit more intimate and specialized," explains manager Brad Davis. "The charm in the big store is its size and diversity. With our Kensington location it was nice to hone in on one particular aspect. I do think that the physical aspect of putting a record on a turntable is something people are looking for. When the whole fear of downloading media frenzy first started, they wanted to paint younger people as the immoral pickpockets of the music industry. That is only one side to a big story."
Indeed, the rise of the CD is as much to blame as anything for the decline of the industry. Where vinyl could only hold about 40 minutes of music, CDs could contain nearly twice that. They also initially cost twice as much, a level that never came down because the music industry decided that instead of halving the price they'd double the amount of music you got. But forcing people to spend $20 for a 78-minute album with only two good songs set the stage for revolt once Napster opened the file-sharing floodgates.
"There is a certain Freemason-like sect of the music industry that meets in a secret rendezvous and invents new ways of re-selling the Bob Dylan catalog to the same people. This is their [latest] diabolical plan coming into fruition," jokes Davis about vinyl's cultural resurrection. "A lot of it is the labels coming to their senses and making the music available and accessible in that format. The good indie, punk and hip-hop labels have always released music on record but there was a time when you had to rely on imports for a lot of titles. Sometimes you couldn't find them at all. People still love and connect with music and this is just another way of being engaged in the process."
He's not wrong. You'd be hard-pressed to find a merch table at a concert these days that doesn't hawk vinyl (albeit with accompanying download code card) which fans clutch to their chests on the way out of the door. When Solange Knowles (yes, Beyonce's sister) played Toronto recently, she asked if anyone had her record and when a fan deep in the crowd proudly held his 12-inch vinyl high in the air, the music hall exploded in cheers.
Not surprisingly, given vinyl's status as a niche format for superfans, indie labels have taken to releasing limited-edition treats like Paper Bag Record's March 5 re-release of Sam Roberts' breathrough EP "The Inhuman Condition" on 180-gram clear blue vinyl as a "souvenir for fans." This follows previous Paper Bag vinyl releases for the imprint's other indie faves like Cuff The Duke, CFCF, You Say Party and P.S. I Love You.
"People have always been interested in vinyl," explains Paper Bag boss Trevor Laroque. "It just hasn't been available to purchase at most record stores until recent years or wasn't being made by the big record labels. Now that stores have started embracing the format again and are making space for it on their shelves, and the bigger labels are creating it again, as CD sales slip, people are interested in purchasing it because it's easier to access, and it's the 'coolest' way to listen to music."
Article continues after slideshow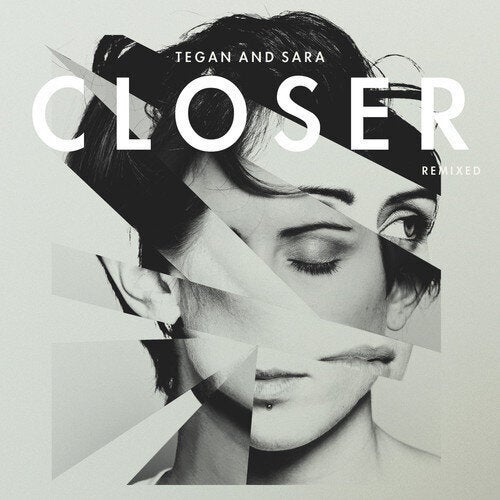 Best Record Store Day Releases
As for vinyl re-establishing young music fans' relationship with "buying" music, rather than downloading or streaming MP3s, Laroque says, "That's the hope. People will see that when they listen to their music, that they can have a physical connection to it as well, by placing it on the turntable and having to turn it over when side A is over."
Laroque, who started collecting records as a boy with a 7" of Van Halen's "Jump," hopes that this vinyl revival supplants CDs altogether. "It's cool to own something like this rather than a line of data on your computer screen that you click and don't really connect with."
Now music has existed for time immemorial but the recording industry only really came about in the 1950s with the advent of 45s, small vinyl singles that were sold to and helped define a new social class — teenagers. My own parents still have a book of ancient 45s in their own basement, though their real prized possessions are the hundreds of vinyl albums upstairs in the living room.
Since the '50s, youth subcultures have been defined by music and music has been defined by its delivery device — records, tapes, CDs and now MP3s and streams. But the latter two don't really exist in a physical way, which means that for the first time in six decades, teens didn't have a badge, a tangible music totem — so they've adopted an old, abandoned one.
It was a big deal in 2010 when the Beatles finally acquiesced to allow their music on iTunes but in hindsight it may prove more monumental that this holiday season they re-released all of those remastered albums on vinyl, both as a 50,000 copy limited-edition box set (with 250-page book) and as individual records. And no wonder — "Abbey Road" was released on vinyl in 2009 and had been the format's best-seller in the United States from the day it dropped until 2012 when Jack White's "Blunderbuss" took over. White supplanting the Beatles wasn't an anomaly — for the second year in a row, nine of the top 10 selling vinyl acts were by contemporary artists favoured by younger fans like Black Keys, Beach House, Bon Iver and best album Grammy-winner Mumford and Sons.
Clearly, young music fans are buying music.
Though Nielson SoundScan only measures sales, not demographics, the fact that most vinyl sales are now from contemporary artists certainly points to young people as the primary driver behind the revival. Moreover, when a recent poll found that "30% of Core Music Consumers Plan to Buy a Vinyl LP in the Next 12 Months," they only measured adults between the age of 18-34, which they considered the "core music consumption age group."
Billboard magazine's Canadian correspondent Karen Bliss isn't surprised. "Back in the day, people taped off the radio, but would still buy music they liked and go to concerts. It's hard to assess if the millennials are simply downloading in order to check out more music because commercial radio playlists are so damn narrow these days or if they have no respect for the artist. I lean towards the former. I feel if they are exposed to more music, they will ultimately be more likely to purchase it because they want to support the artists they love or they might purchase a concert ticket and merchandise." You know, like vinyl albums. (She adds the rise of EDM and the increased accessibility of affordable turntables have also helped fuel the revival.)
Molotkow agrees with Bliss that young people to want to financially support the music they love, adding that they just might be less inclined to pay for something that "doesn't feel like it exists." And she adds that millennial buying habits haven't necessarily impacted their relationship with music.
"People make all sorts of arguments about how young people don't understand this or that, but I will admit that you do develop a different relationship with the medium when you have easy access to it. Just the sheer volume of what you're able to hear changes the way that the culture around that thing operates. But at root, if you love music, your relationship to the music you love hasn't changed. So you might download 20 albums in a month but really love just one or two and you're gonna want to follow up on them. Whether it's seeing the band live or buying merchandise or buying a vinyl record, it consolidates the way you feel about that thing you love," she says.
"You can live in a tiny village or you can live in a big city, but in both cases you're only gonna make five to 10 good friends and wind up spending all of your time with them."