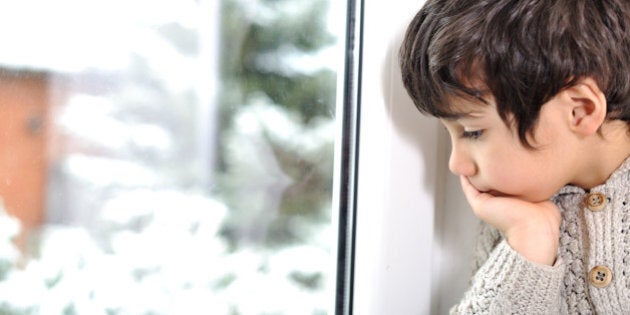 "I wish my mother had brought my brother and me to a shelter like this when we were children," he said as he left our meeting at Interval House. He's the articulate, confident CEO of a successful Canadian company, but his posture changed and his face revealed pain when he opened up to speak of the abuse his mother experienced at the hands of his father. His eyes welled up as he talked about what it felt like to be a boy living in that house. You could see it still haunted him and is what drives him to live his life in a different way than his father.
He thought that's how it was in everyone's home and didn't realize until he was older how unhealthy and toxic it was for them all. As an adult he is left wishing he'd lived in a women's shelter to escape the pain of those years.
And he's not alone. A new study commissioned by Interval House, Canada's first shelter for abused women, shows that many of us have a mother or know a mother who has been abused. The poll revealed that one in six (16 per cent) Canadians shared that their mother has been a victim of domestic abuse. The study also showed that 36 per cent of Canadians personally know a mother who has experienced domestic violence. These numbers are sobering but not all together surprising.
Violence against mothers is not a single-victim crime. When mothers are abused their children are also significantly impacted. The abuse ripple-effect is far reaching. Children who witness their mother's abuse can experience learning challenges, behavioural and mental health issues and these long-term effects can extend far into adulthood. Studies show that children who are exposed to violence can be more likely to repeat the cycle that they learned and grow up to become victims or abusers.
The Interval House study also showed the majority of Canadians (94 per cent) do not believe that a woman should stay in an abusive relationship for the sake of the children. It is a positive shift that so many Canadians support mothers leaving an abusive relationship, rather than insisting on keeping the family unit intact no matter what.
Despite that growing public support, it's not always easy for a mother to just leave. Mothers can fear leaving because their abusive partner has insisted that she'll lose custody of her children. Many mothers are pressured by her extended family to stay or feel trapped because they don't have the financial means to support her family independently -- she may feel her only choice to keep a roof over her kids' head is to sacrifice her own safety. And then there are mothers who are terrified to leave because her partner has threatened to kill her or the children if she ends the relationship. Violence against women is complicated. With the additional concerns of motherhood and children, the complications can deepen.
We need to keep letting mothers -- and all women -- know that they are not alone, they are not to blame for domestic abuse, and that there are community organizations across the country, like Interval House, to support them when they are ready. And as we advocate and invest in solutions we must remember the programs for children who witness violence that are so critical in the holistic approach to ending domestic violence in Canada. With the right support, children who've witnessed their mother's abuse can begin to understand healthy relationships, heal and ultimately break the intergenerational cycle of violence.
Just the other day I saw a family who had been living with us at our shelter for a few weeks. Their immediate crisis had passed and the mother and her children had settled into a routine and were beginning to feel safe and calm. The kids were running around and laughing and being silly. It was amazing to watch because they were doing what you hope for all children -- being carefree, happy kids. It might have been the first time ever for them now that their mother was feeling safe. Their giggles were piercing in the best possible way because, although they are part of those one in six Canadians whose mothers have been abused, they all got a fresh, safe start. And hope.
And that's what we want for all women and children who have experienced violence: hope.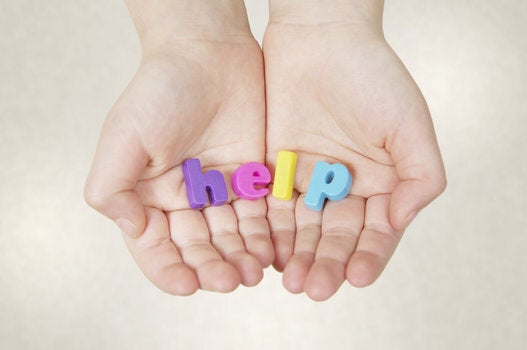 How To Recognize Child Abuse
Popular in the Community