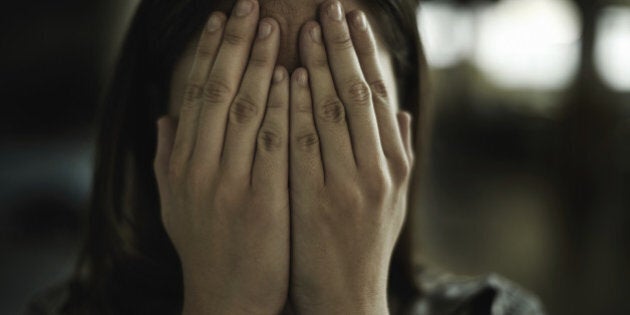 After falling for a decade, rates of domestic violence in Canada have now levelled off, with rates of self-reported spousal violence in 2009 being the same as in 2004. We know from our daily lives that gender-based violence remains rampant. The facts support this conclusion: half of women in Canada have suffered physical or sexual violence.
I think of the sad little girl from playschool with whom I coloured, while she cried about her Mama who was being abused, and no one listened. And I remember my friend's accomplished, beautiful Mom, who, rather than admit she was being abused, described herself as "clumsy" after breaking her arm, burning her hand on the stove, catching her hand in the door, falling down the stairs and walking into a wall.
And I hurt for my many students at the university who had been verbally abused by their boyfriends, physically abused by male guardians, and sexually assaulted by family members.
Exactly when did we, as a society, become accustomed to violence? Why do some men still respond angrily when the issue of gender-based violence is raised, and why does the government respond to a long-standing, serious crisis in our country in a fragmented and piecemeal fashion. Violence against women and girls is abhorrent, it is a human rights violation, with devastating and serious impacts that may last generations.
1. We no longer talk about reducing violence against women, but actually end emotional, financial, physical, psychological, and sexual violence. To do this, we can start educating boys early in life about how to respect women and girls, what violence is, and that violence is unacceptable and will not be tolerated. We should also review our current policies and laws to first determine whether they are indeed sufficient to protect women. Second, we need to look at strengthening implementation, as well as establishing effective monitoring of these laws to ensure accountability.
2. There needs to be a concerted and sustained effort to develop a national action plan to end violence against women and girls, with real consultation with those women who are fleeing violence, with shelters and support services, with the provinces and territories, and with women's groups, and that collectively we refuse to accept band-aid, piece-meal efforts to stem the violence.
The federal government should listen to Indigenous groups, the premiers of the provinces and territories, Canadians, and international organizations, and undertake an inquiry into missing, murdered, and stolen Indigenous women and girls. Furthermore, there is currently an inadequate number of shelters and beds, particularly on reserves and among Inuit communities.
3. We must provide safe spaces for women and girls; we must ensure women's economic autonomy and security; we must increase women's participation and decision-making powers to address issues that particularly concern women, such as ending violence in all its forms, childcare, and pay equity.
We must ensure access to coordinated services that keep women and children safe. Keeping them safe means that no women ever suffer a backlash of hostile emails, posts, and tweets for speaking up to end violence against women. It also means that we make it easier for women to come forward to police to report violence, and ensure they have the necessary protection afterward.
It is time for all of us to stand up and say that violence against women is not okay, and that the time for action is now so that no woman will ever again face violence at the hands of a man.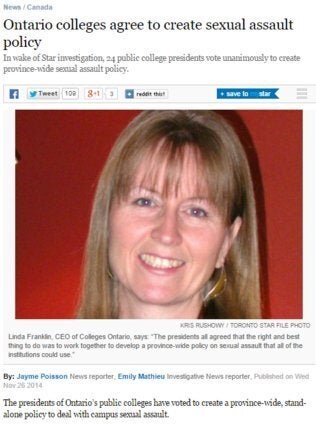 Violence Against Women In The News