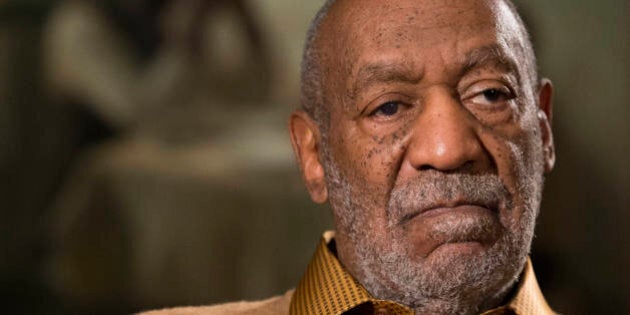 People who would never otherwise think about violence against women are becoming vocal activists on social media about Ray Rice, Jian Ghomeshi and Bill Cosby. At Interval House, Canada's oldest centre for abused women, we've seen an increase in public support and much needed donations and more women are realizing that they are not alone with a 39 per cent increase in calls to our crisis line.
The volume on this issue is definitely turned up this year. Loud. I have heard many people describe this time as a tipping point and that the collective outcry against these celebrity abusers shows that attitudes have changed and perhaps eliminating violence against women is just around the corner.
I can't help but still hear the voices of those who defended the star football player, the hipster CBC interviewer and America's favourite dad when the stories first broke. It was hard separating what Bill Cosby might be capable of from what Cliff Huxtable would never be capable of. How could a talented and beloved athlete/media personality/actor possibly be so horrific?
But this is not new. How many high-profile abusers do we still hold in high esteem years later? How many celebrities who've committed violence against women have careers that continue to thrive? We look the other way, we buy their music, we praise their acting ability and we often forget that they have abused women.
Just a couple of months ago I was mortified when I caught myself calling Sean Penn a gifted director and actor forgetting that he was once charged with felony domestic assault. My friends love watching a good 80s flick with Christian Slater and few realize that he spent 59 days in jail for domestic assault charges. I've been known to sing out of tune to "All you need is love" instead of remembering that John Lennon had publically admitted to hitting women when he was a young man. I've listened to smart, informed women declare that Sean Connery is the sexiest James Bond, yet he is a man that has stated in the media that he thinks it's okay to beat women. Heck, even Charles Dickens was a known wife abuser.
Sure there are stars who saw temporary road bumps in their career for their publicized violence against women like Roman Polanski, Mel Gibson, Chris Brown, Tommy Lee, Ike Turner, Bobby Brown, Nicholas Cage, Vanilla Ice, Charlie Sheen, Dennis Rodman and Mike Tyson. But most of them bounced back and continue to have devoted fans. In many ways, Tom Cruise did far more damage to his career by jumping on that couch than if he had been charged with rape or spousal abuse.
What message does that send to women who have been abused? That their life is not as important as a great film or song or game or show? What does it say about each of us that we likely have admitted to appreciating the talent of at least one famous abuser? How can we forget that these celebrities devalued women and committed acts of violence?
Yes, right now many of us are speaking out passionately about the current cases. I have tried to muster optimism and gratitude about that. But the truth is that I have been doing this work long enough to know that although this dialogue is a step in the right direction, in a few weeks most people will return to their lives and the tens of thousands of faceless, nameless women suffering abuse at the hands of their partner will become unimportant or uninteresting to the public once more.
We'll go back to watching Cosby Show reruns, playing the Beatles and letting Dickens warm our hearts this holiday season.
Because somehow we love their art more than we hate their violence against women. And until that changes, until celebrities (and all abusers) are held accountable -- really accountable -- we can't begin to eliminate violence against women.