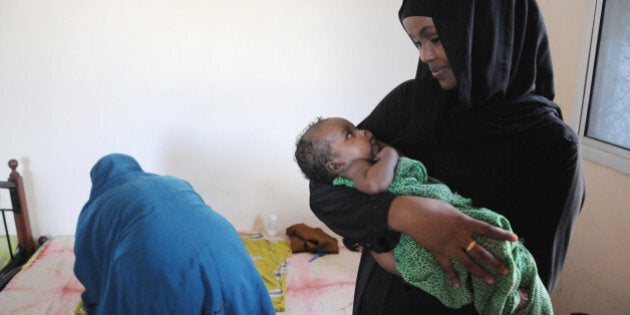 I would like to highlight two Canadian women who have faced tremendous tragedy in their lives, yet have pulled them together and are inspiring us all to embrace better ideals in our citizenship. They are us at our best, the way the world knows Canada to be and behaves in the world. They are compassionate, passionate, responsible and are a credit to our citizenship.
Ilwad Elman is a Canadian-Somali activist who moved back to Somalia to help complete the idealistic work of her father, Elman Ali. He was murdered for advocating peace in 1996. In 1999, the family moved to Ottawa before moving back to Somalia in 2010. Ilwad would help start the Elman Peace and Human Rights Center and Sister Somalia to help advocate for and give refuge to rape victims. She would accept an appointment as the Youth Ambassador on Sexual Violence by the Youth to End Sexual Violence NGO.
Last year, she was a speaker at the White House on a summit on countering violent extremism, and again in 2015 at the UN General Assembly where she represented the Global Youth and presented the Youth Action Agenda on Countering Violent Extremism, which she co-wrote.In January 2015, Ilwad was invited to brief the UN Security Council on the Protection of Civilians debate. The experience was monumental for several reasons.
It was the first time that a civil society representative was invited to speak on this issue before the Security Council. It was also the first time the annual thematic debate focused on women's empowerment and participation, coinciding with the 15th anniversary of the UN Security Council Resolution 1325.
In 2012, she became one of the first speakers of Tedxmogadishu and presented a talk titled "In Memory of My Father" and has since become the coordinator of the annual talk. Earlier this month, the now 25-year-old became, along with her mother, Fartuun Adan, the recipient of the Gleitsman Award from Harvard University.
The other Canadian woman that I reflected on much this week was - Flora Igoki Terah. Terah, an activist, was a parliamentarian candidate in her native Kenya in 2007. She was up against a senior government minister and was asked to withdraw from the race and not risk the government from suffering a political defeat. She refused.
Terah was then abducted and tortured. According to Amnesty International, "during the attack, one of the men sat on her, punching and choking her. Others scorched her wrists with thorns and cigarettes, pulled her hair out and beat her with iron bars. A disc in her upper spine was dislodged. The assailants shaved her hair, mixed it with excrement and forced her to swallow it." When that wouldn't deter her political activism, her 19-year-old son was mysteriously killed.
Since moving to Canada, Flora has worked with reputable organizations such as the Canadian Lawyers Abroad, the Jean Sauve Foundation and McGill University to advocate against violence, bullying and women rights.
For her efforts, she was made a recipient of the YMCA Quebec International Peace Medal. Earlier this year, she became a Canadian citizen and authored a book -- Life Beyond Pain -- on her political activism in Kenya. She is now on the verge of taking the Government of Kenya to the United Nations Human Rights Commission and force them to address her unfortunate experience.
"To end global poverty and injustice, we need to recognize and nurture women's leadership," former Ottawa Mayor, Marion Dewar, once reflected and it is true. As the Canadian government engages in the world once again and tries to reconstruct our reputation abroad after Stephen Harper's last decade in power, I hope we also realize that Canada's greatest ambassadors in the world are our citizens. They represent us well and are our signature in the world.
Ilwad and Terah are great exemplary citizens to emulate for ourselves, our neighbours and our government. As they make a positive mark in our world, I cannot help but wish them both the very best!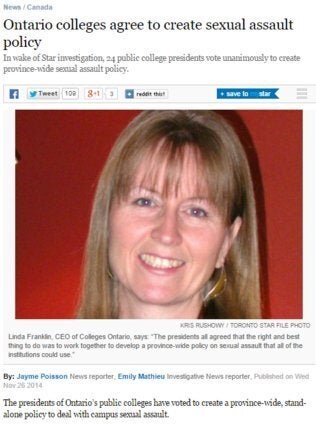 Violence Against Women In The News
Popular in the Community