In empty agricultural lands south of Dar'a city, nearly 2,500 families live in white tents and brick rooms spread across the valley.
"We set them up far from one another to minimize casualties in case there is shelling," a man explains.
Three months ago, renewed fighting in the southern Syrian governorate of Dar'a forced children and their families out of their homes and into the wilderness. After six years of war in Syria, it has become commonplace for families living through cycles of intense violence and relative calm to seek shelter in agricultural fields until it is safe to return home.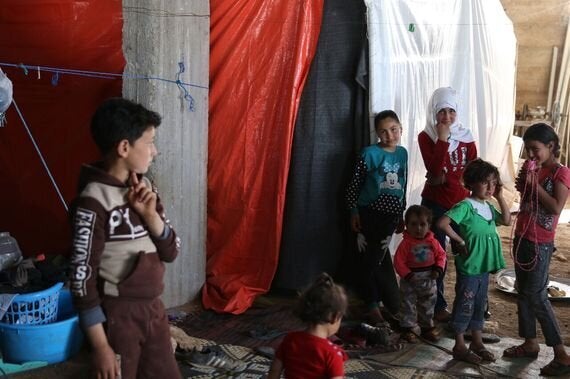 "We were sleeping when our house got bombed," says nine year-old Sidal, remembering the day she was uprooted from her home.
"My family and I left immediately and this truck became our home," she adds, gazing out of the back of the truck that shelters her, her parents and two siblings, parked in the agricultural field.
Nour Al- Huda, Sidal's younger sister, quickly jumps in: "We don't like it here because it's too tight and hot. It's also very scary at night."
Forced to flee their homes with few belongings, the children also had to suspend their education.
"The second semester of school is nearly over and I haven't been to school since it started," says 11 year-old Marwa who should be in Grade 6. Like many children in Dar'a, Marwa missed one year of school because of the fighting.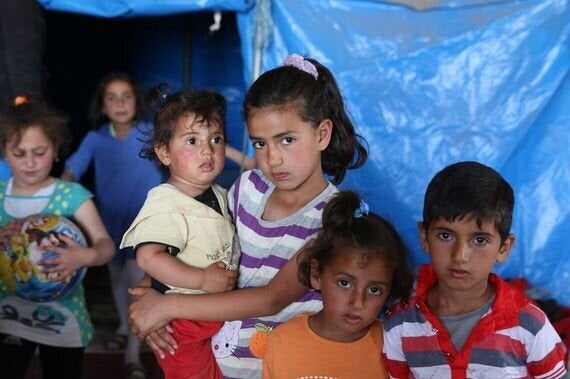 "I don't want to lose another year of education. I wish I could go back to my home and my school," she adds anxiously.
Families' irregular stays in the fields, combined with the long distances between these informal settlements, made it challenging to establish any sort of social service, including a school.
Ten year-old Hamzeh also shares Marwa's concern; missing another year of education.
"I'm so good at school and I passed with distinction last semester. I wish I can return home to Dar'a," he says.
As children recount their stories, they all have the same wish: to go back home and catch up with their education.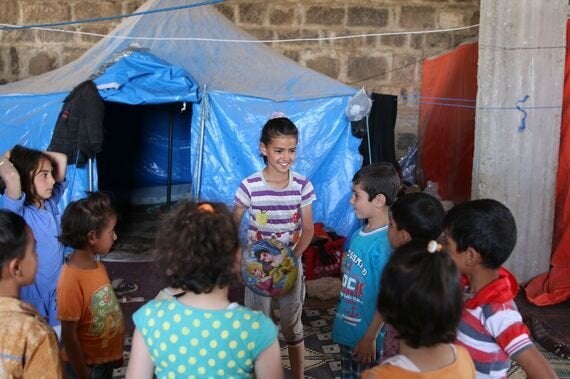 With the war now in its seventh year, three million children across Syria have been uprooted from their homes. Children have to deal with the traumas they are left with, either physically or psychosocially. They have to face the reality of losing their homes, of witnessing their schools being bombed, or even loved ones dying in front of their own eyes. Children across Syria continue to bear the brunt of a war that is not of their making. They continue to pay the price of their present as well as their future.
To help UNICEF provide education and life-saving supplies to the children of Syria, click here.
Follow HuffPost Canada Blogs on Facebook