Has it really come to this?
Two entrepreneurs in Alberta have started canning and selling fresh Canadian Rocky Mountain air.
Cans of Vitality Air range in price from $15 to $46, depending on size, the CBC reports. The air is reportedly canned and compressed in Banff and Lake Louise.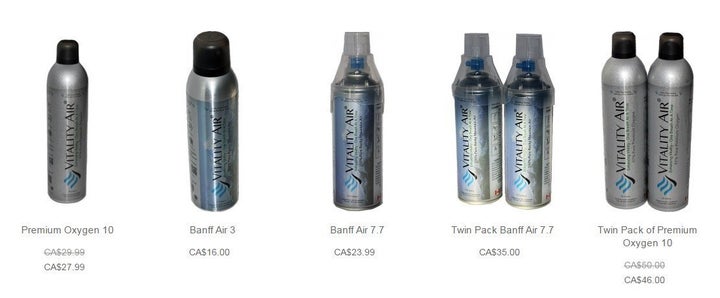 "Our bodies require a regular supply of premium oxygen in order to function at its peak performance," the Vitality Air website declares.
"By supplying our customers with fresh clean air as well as oxygen, we allow them to boost energy levels in a natural way, helps with hangovers, alertness, and working out!"
The whole thing is oddly reminiscent of Mel Brooks' "Spaceballs," in which the evil and stupid President Skroob is seen denying a planetary air shortage before sneaking a toke of fresh "Perri-Air."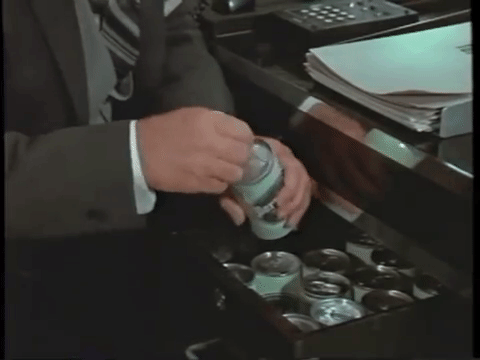 That joke may not be so far from reality. Vitality Air co-creator Troy Paquette admitted the product started out as a bit of a gag, CTV News reports.
He and co-founder Moses Lam had been talking to friends who had recently been to Asia, noting the extreme air pollution there.
"We just decided that it would be fun and nifty to try and sell a bag of air on eBay," he said. That first bag sold for 99 cents, and the entrepreneurs were inspired to develop their idea.
Vitality offers two products: Canned air, which Paquette says is essentially a novelty item, and canned oxygen, 95 per cent pure and meant to be used like oxygen is used in oxygen bars.
Though most of the interest in the product has been from Canadians, the company says it's also seen interest from China, Iran, Afghanistan and elsewhere.
It's in talks with distributors in China, CBC reports.