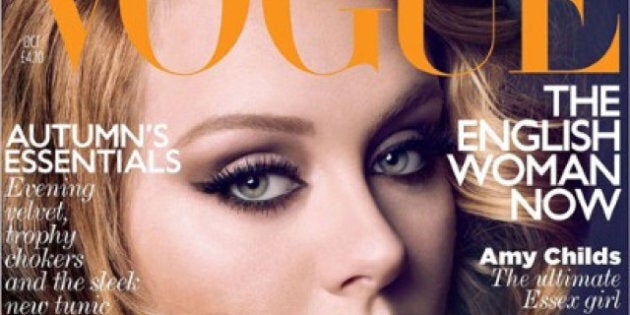 In a picturesque beach scene, Olympic athletes Hope Solo and Serena Williams are pictured running on either arm of their fellow Olympian, Ryan Lochte, on the June cover of Vogue (U.S. edition) magazine. Some commend the magazine for picturing women with body types that differ from the usual stick-thin model, while Vogue-purists were disappointed with the apparent lack of glamour in the athletic issue featuring Team U.S.A for the 2012 London Games.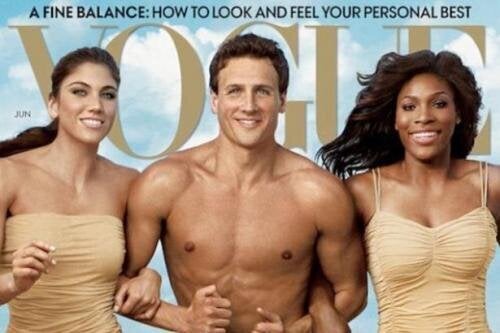 The only athlete on the cover dressed in gear representative of his sport is Lochte, a swimmer and six-time Olympic gold medalist. Solo and Williams, who play soccer and tennis respectively, complement the male athlete in fashionable designer swimwear.
The June cover has been compared to a scene from the popular TV show, Baywatch, a comparison that speaks to the cover's possible sexualization of serious and strong female athletes.
Underneath the cover, an awkward blend of fashion and sport
A spread focusing on the male Olympians is enhanced by the rather out of place addition of Karlie Kloss. The model stands next to a speedo-clad Lochte in a blue Haider Ackermann silk top and skirt as a stream of water falls down on the scene.
The, frankly, awkward pairing of high fashion pieces and "athletic" scenes continues with Kloss, in Oscar de la Renta, functioning in lieu of a hurdle for Ashton Eaton, a Track and Field athlete.
Perhaps, in order to avoid alienating its fashion-conscious core audience, Vogue dragged in Kloss in a seemingly hasty attempt to meld the concepts of athleticism and high fashion. Unfortunately, Kloss comes across in the photos as a useless accessory, clumsily objectified in an attempt appeal to its traditional readers.
The Ladies: where's the action?
It is interesting to note that in an article entitled Wonder Women: Team USA's Female Olympic Athletes, there is no similarly objectified male model paired with each female athlete.
Additionally, the model-laden male spread seems to undermine the article celebrating female Olympic athletes. While all the male athletes are pictured in strong action poses showcasing their athletic abilities, the only strong picture in the Wonder Women article, is of track and field athlete, Carmelita Jeter out-running a horse.
The other photos show the female athletes clad in fashion-friendly versions of their uniform, even playing with a giant blow-up soccer ball or showing off their tattoos. Somehow, even to a mainly female audience, the women athletes in Vogue aren't given the chance to pose as the powerful athletes they are, but are toned down to conform to harmless stereotypes.
With a number of upcoming female athletes in Team U.S.A, there are other strong athletes that could have been included in the spread -- or even the cover.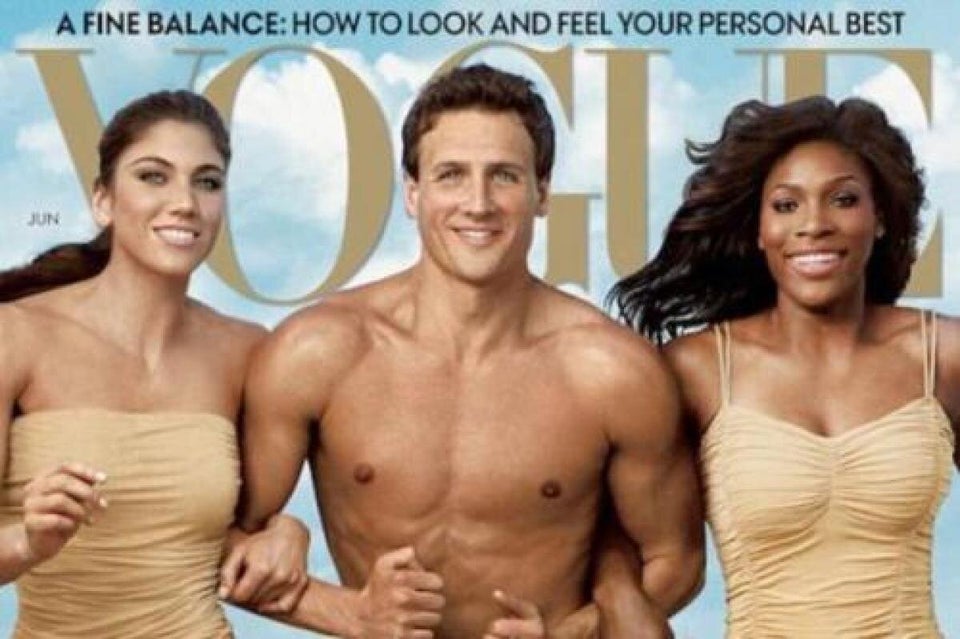 Vogue's take on female athletes
Marlen Esparza recently became the first American female boxer to qualify for the 2012 London Olympics, as women's boxing is making its first appearance in the upcoming summer games. In the flyweight division, Esparza beat out Luu Thi Duyen during the Women's World Championships held in China in order to secure her spot in the summer games. Not only is Esparza a talented athlete, but she represents a step forward in women's sports.
Raised just outside Vancouver, Sydney Leroux developed a love of playing soccer in the rain, a condition which would hinder most soccer players. She is a fierce competitor, once scoring an unbelievable five goals in an Olympic qualifying match. Leroux made her debut at the very young age of 15 playing for the Vancouver Whitecaps.
As a real-life Katniss Everdeen, Jennifer Nichols is a member of the U.S. women's archery team. Picking up the sport at a young age, Nichols also achieved success at a young age by winning the National Championship at 15 and becoming an honorary member of the junior U.S.A. Team. Additionally, Nichols holds the prestigious position of Athlete Representative to the Olympic Committee for the Sport of Archery.
The concept itself was great, but if Vogue really wants to showcase and celebrate team USA, they should showcase female Olympians for what they are: serious and accomplished athletes.