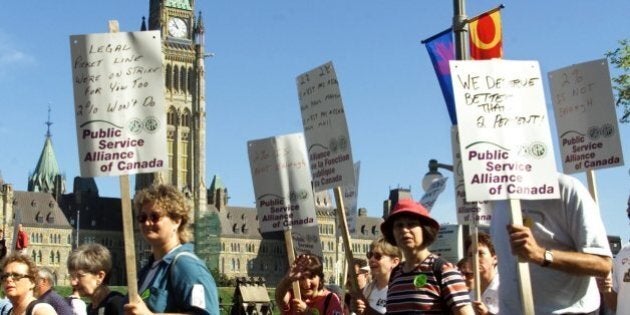 As 18 unions and labour organizations representing federal government workers line up to sue the Harper government over changes to public service labour laws, a think tank is warning that 2014 could be a year of labour strife in Canada.
Unions representing federal workers announced in a press statement Tuesday that they have joined forces to challenge the constitutionality of "extreme and radical" labour law changes buried in the Tories' budget bill, which passed the House Tuesday night and is headed to the Senate for approval.
Under the new rules, the government will determine which unions will be allowed to strike and which ones will be sent to arbitration, and the government will take more control over arbitrators to ensure they adhere to the government's budget priorities when settling labour disputes.
"We want the government to know that we have no intention of taking this," Robyn Benson, president of the Public Service Alliance of Canada, told the Ottawa Citizen. "We acknowledge they have a majority but they are doing our members wrong. There was no consultation at all."
The unions also say a change to the labour code buried in the budget bill would redefine danger for the purposes of labour law, making it harder for workers to refuse hazardous work.
"Bill C-4 gives the Minister of Labour the authority to throw out any unsafe work refusal complaint without investigation, leaving employees who refuse unsafe work open to discipline, including dismissal," the unions said in their statement.
The think tank warned that 2014 could be year of labour strife in Canada because of "an acrimonious labour relations environment."
"There is potential for volatility in public sector bargaining in 2014, because the union movement sees legislative attempts to restrict bargaining rights, intervention in labour disputes, and efforts to overhaul long-standing benefits — such as sick leave — as attacks on public servants," the Conference Board's Karla Thorpe said in a statement.
"Especially in the public sector, the bargaining tone may be more negative and unions less willing to compromise," she added. "This climate likely makes it more difficult to address mundane workplace issues that would normally be dealt with pragmatically at the bargaining table."
The federal government, and many provincial governments, are in the midst of an austerity push that is driving government workers out of their jobs and putting downward pressure on wages.
The Conference Board estimates that unionized public-sector workers will see their base pay hiked by 1.5 per cent in 2014, compared to 2.2 per cent for unionized private-sector workers.
The think tank's report describes the union movement in Canada as being "at a crossroads." It says unions will need to "go back to basics" and start organizing more workplaces if they want to grow their ranks. It notes that the unionization rate has fallen to 31 per cent, from a high of 34 per cent in the 1980s. Only 17 per cent of private-sector workers are unionized.
In the battle of labour law changes in the budget bill, the unions say they were completely shut out of the consultation process. They say the government rebuffed them when they asked for the labour law changes to be delayed so they could consult on the issue.
Treasury Board President Tony Clement says the government is focused on building a system that will "set public service pay and benefit levels that are reasonable, responsible and in the public interest."
The changes to labour laws are meant to create a public service that is "affordable, modern and high-performing as taxpayers expect," Clement said, as quoted at the Citizen.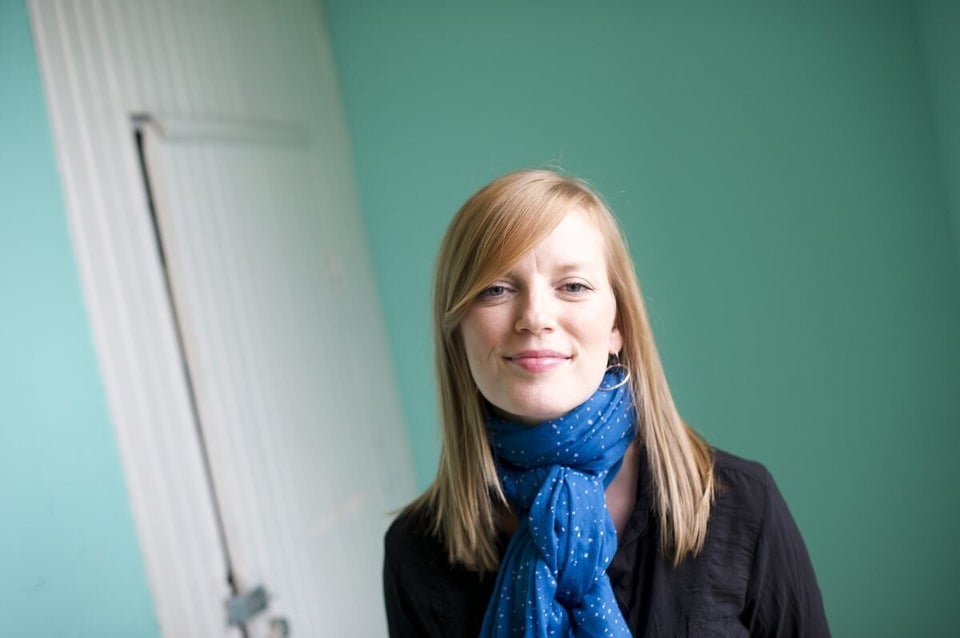 What These Famous Canadians Earn