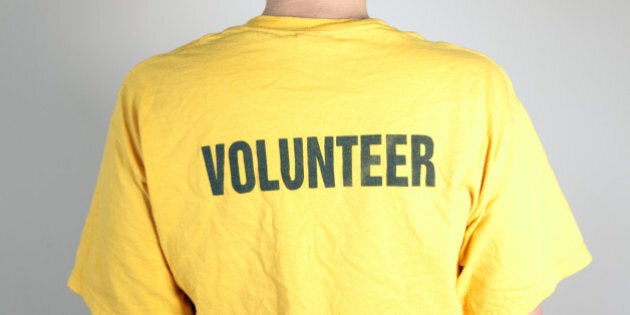 I grew up with parents who were mindful and put a high value on giving back to the community.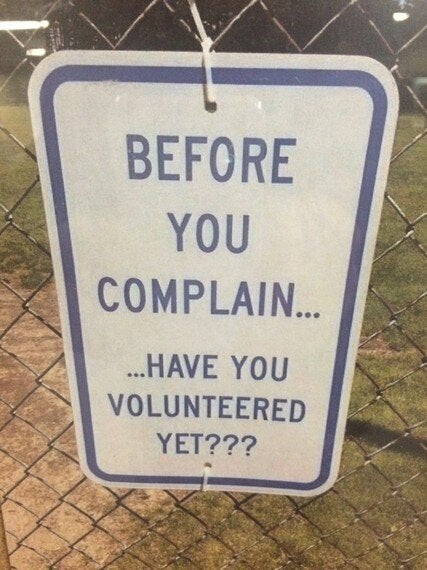 One of my formative childhood memories of volunteering was to join my parents during the infancy of the Jerry Lewis Muscular Dystrophy telethon. In the early evening, I would stand by a long conveyor belt system and receive index cards from generous donors who phoned in their pledges. It was a stamina test to see how long I could stay up into the wee hours of the morning alongside friends of my mom and dad. I enjoyed the experience and the feel-good moments, especially when I watched Jerry on TV sing his signature song, "You'll never walk alone," at the end of the telethon with a lump in his throat and tears in his eyes. I knew then that I was part of something special.
Throughout my high school years and into adulthood, I would find interesting volunteer opportunities with organizations that I either wanted to learn more about as a potential career path or I would just want to help. From serving Christmas dinners at a homeless shelter to calling out weekly bingo numbers at a senior's home, there was never a life lesson lost in moments of being selfless.
But as my professional life blossomed so did the work expectations and long hours that I needed to put into my demanding career. It was an inverse relationship in the making: the more I worked, the less time I had for personal things in my life like athletics, friends and relationships. Something had to give. And sadly it was volunteering.
Now that I have passed the mid-century mark, I decided to turn the tables around and spend more time volunteering in the community. Sure, it helps to have a supportive life partner who can bear the weight of such a lofty decision, and I have taken full advantage of it so I can give back again.
But it's not been without its challenges. For one, there is the diminished income that is a necessity of life. Two, how does one fill their volunteer day without getting burnt out by well-intentioned organizations? And three, how do you explain to family, friends and former colleagues exactly what it is you now do? Unlike a business title like CEO, Director or Coordinator, volunteering as a "kitchen helper at a drop-in shelter + neighbourhood newspaper writer + community arts advisor" makes for a very long business card and an even longer conversation.
Of course, with every new volunteer experience, people want to know your rationale for stepping away from "a real job." In my defense, I'm definitely open to returning to one someday, but I've decided to answer back with a line that seems to satisfy the curious for now: "I do work," I reply. "It's just not always paid."
I recall attending a David Suzuki lecture a few years ago where he talked about taking the utmost pleasure from the simplest of things... like handwashing your dishes. Imagine stepping back from the busyness of your life for quiet contemplation in the midst of a household chore.
While I am not bringing home a regular pay cheque nor working 9 to 5 at the moment, I am still a contributing member to my family and society. My days are full. I don't know how I managed before with 60+ hour work weeks that left me physically drained with little time for anything else.
However, I recognize this is not the 1960s when my mother, like so many of her generation, chose to stay home so we could have a home-cooked lunch waiting for us, be picked up from after-school programs and read a bedtime story or two. Every day.
In 2015, I can still do it all: have dinner ready at a reasonable hour, volunteer in the community, secure contract paid work and indulge in personal creative projects that will hopefully pay off one day. I am giving myself permission to customize a meaningful day at a point in my life that makes sense for me.
Interestingly, I just met a healthcare professional in his fifties who moved to my neighbourhood. When I mentioned in polite conversation there's a current shortage of physicians, and asked about his employment opportunities, he replied in the negative. He was retiring and opting for a year-long course in a visual arts program -- something he always wanted to do. Confused at first, I then realized we were kindred spirits, realigning our productive lives in the aftermath of multi-decade careers.
Earlier this year, Statistics Canada released data announcing that 6 in 10 Canadians have volunteered: "Canadians continued to be generous by volunteering an average of 154 hours per year and 17 million Canadians have volunteered at some point in their lives -- that's 59 per cent of Canadians aged 15 and older. Interestingly, despite the lower volunteer rate among volunteers aged 65 to 74, this group gives the most hours annually at 231 hours."
Sometimes Canadians even willingly participate without knowing it.
Recently, my husband and I were to arrive at the airport for a 6 a.m. departure, when our retired neighbour generously offered to drive us at 4 am. After making sure he "really" wanted to do this, he explained that once we are dropped off, he can go back to bed. And with this act of kindness, our neighbour unknowingly upped the total number of volunteer hours for his age group.
Now as I increase my volunteer time in the coming months, I think back to the tears of joy on Jerry Lewis and the smiling faces of "Jerry's kids," and ponder the choices that each of us make as we strive for that work-life balance at a time when there is so little of it to go around. Yet, remarkably so many individuals benefit from our collective selfless efforts to give back - both to our community and in our personal lives.
Yes. I do proudly work. Just ask my parents.