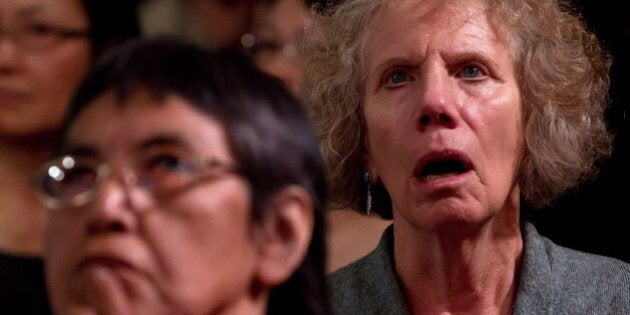 Just over half of British Columbia's eligible voters showed up to election polls, according to early figures released Wednesday.
Data collected from Elections BC's preliminary election day results and advance turnout figures suggest 52 per cent of the province's eligible voters voted in Tuesday's election.
Approximately 1.3 million ballots were deemed valid in B.C.'s election count out of the province's 3.1 million total eligible voters.
Poor voter turnout continues to be a problem in B.C. where numbers have been declining for the past decade.
It remains unknown if certain age groups improved their representation at the polls have improved since the last provincial election in 2009 when a record low 51 per cent of eligible voters headed to polls.
The early 2013 figures do not include a demographic breakdown of voters.
Final voting results will not be released until May 27.
2013 Provincial Election:

Total voter turnout: 52% (preliminary results)
Total valid votes: 1,629,422 (preliminary results)
Total registered voters: 3,116,626 (as of April 23)
Total advance turnout: 380,741

2009 Provincial Election:

Total voter turnout: 51%
Total valid votes: 1,651,413
Total registered voters: 3,238,737
Total advance turnout: 297,506
Popular in the Community