A research experiment gauging how people react differently to female and male political candidates is raising questions about how gender stereotypes impact voter choice.
The unique study from polling firm Abacus Data, results of which were published Tuesday, had 1,438 Canadians look at pictures of the smiling faces of "Jane" and "Perry" — two people of a similar age who are not actual candidates — and decide which of the two they would support.
These are the photos that were used in the experiment: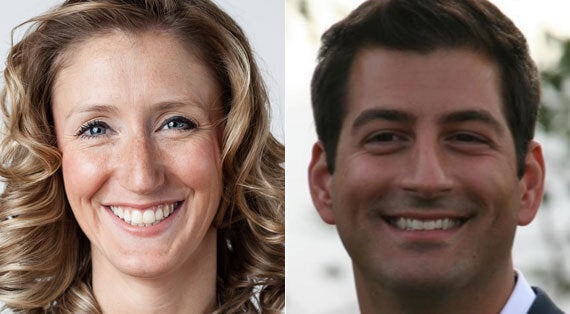 The results suggest that Jane had a clear edge among respondents.
Those surveyed were asked which candidate they'd vote for at the local level if they were the only people running, based solely on the pictures and no other information. Jane was the top choice for 67 per cent of respondents, while 33 per cent backed Perry. Jane's support across Canada was never lower than 62 per cent, with 75 per cent support in Quebec.
Jane won among all age groups, with support highest among young voters (71 per cent). She also bested Perry among both genders. Men picked her 60 per cent of the time (versus 40 per cent for Perry), while a whopping 74 per cent of women supported her.
New Democrats were most likely to choose her (74 per cent), while Conservatives were least likely (58 per cent). Perry's support improved among those who felt the government deserves re-election (43 per cent) and that Canada is headed in the right direction (39 per cent).
In the poll summary, Abacus' Bruce Anderson and David Coletto wrote that the numbers could infer "past tendencies to favour male over female candidates regardless of qualifications may be in the process of being replaced by a tendency to favour female candidates over males."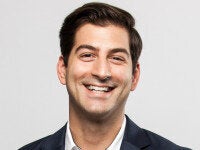 But when Abacus switched Perry's photo to a more professional one, his support jumped seven points (among a much smaller sample size). Anderson and Coletto wrote that the spike suggests "both gender and appearance contributed to the wide margin favouring Jane, not gender alone."
Respondents were also asked about the perceived attributes of both candidates — again, based only on the way they look — and Jane outperformed Perry on all 10 items tested. However, where Jane scored highest appears to point to some gender-based typecasts.
Eighty per cent got the impression Jane "cares about those in need," while just 20 per cent chose Perry. She was also judged to be better for the environment (76 per cent), to have values closer to those of respondents (70 per cent) and was seen as more likeable (67 per cent).
Things got considerably closer for Jane on the matter of who has "good ideas for the economy" (52 per cent) and who is best in a crisis (54 per cent). She was, however, seen as more likely to be careful spending taxpayers' money (70 per cent).
Anderson and Coletto wrote that the numbers suggest stereotypes that women are more compassionate "continue to flourish" among both genders. While 81 per cent of women said Jane "cares about people in need," just 56 per cent of women said she had good ideas for the economy.
But what happened when political platforms were attached to the candidates?
To test this, Abacus created a hypothetical conservative plan of tax cuts, trade, and safe communities, and a progressive plan of environmental protection, affordable childcare, and help for the middle class. Half of the sample size saw Jane with the more right-wing platform (and Perry the progressive plan), while the other half saw the opposite.
When asked to choose between them, Jane bested Perry by more than 10 points in either case.
The poll was conducted online among 1,438 Canadian adults between December 18 to 20. The margin of error for a similar survey is 2.6 percentage points, 19 times out of 20.
What are your thoughts on this experiment? Tell us in the comments below.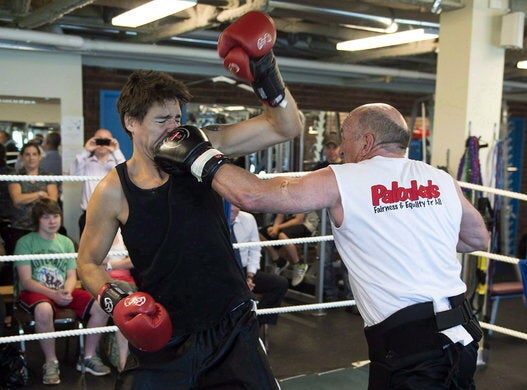 30 Best Political Photos Of 2014