There's only been a single seizure of a powerful new drug called W-18 in Calgary, but police say odds are high that much more is available on the streets.
"I guarantee you, there's got to be more out there. We just haven't seen it yet," Staff Sgt. Jason Walker told CBC News.
W-18 is a powerful opioid considered up to 100 times stronger than fentanyl, which has been blamed for a spike of deaths in the province. According to Alberta Health, 213 overdose deaths in 2015 involved the deadly drug.
That's up from 120 fentanyl-related deaths in 2014 and only six deaths reported in 2011.
Calgary police haven't revealed in what form W-18 was found and haven't disclosed how much the drug can fetch on the streets. A spokesperson told HuffPost Canada more information about the seizure will be released next week.
The discovery of W-18 is significant, considering fentanyl in its current form can be up to 100 times more powerful than morphine.
Walker warned there's a possibility criminals will mix W-18 into illegal fentanyl pills.
There have been no known W-18-related deaths, but police say it's hard to detect the drug in toxicology tests.
The Alberta Law Enforcement Response Team called fentanyl the "biggest drug trend" of 2015. Last year, approximately 21,000 pills were seized by provincial authorities.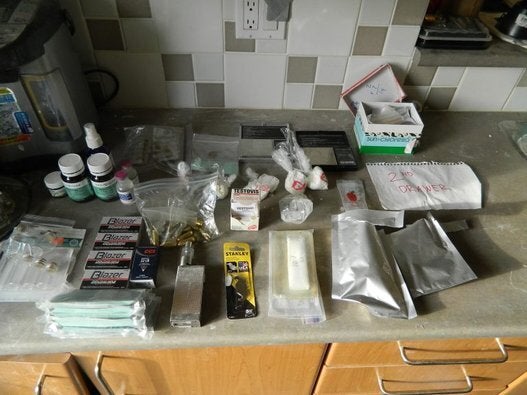 Fentanyl In Metro Vancouver
Popular in the Community