For many, decorating a gingerbread house is a fun holiday tradition. But for Biscuiteers Baking Company, it's serious business.
Just in time for the holidays, the cookie company created a six-foot tall replica of Buckinghamshire's Waddesdon Manor using nothing but gingerbread and icing.
According to the Biscuiteers, it took more than 500 hours, 30kg of butter and sugar, 240 eggs and 216kg of icing to make the massive display.
The gingerbread house features opulent rooms, ornate fixtures, paintings and portraits identical to the ones in the 19th century U.K. manor.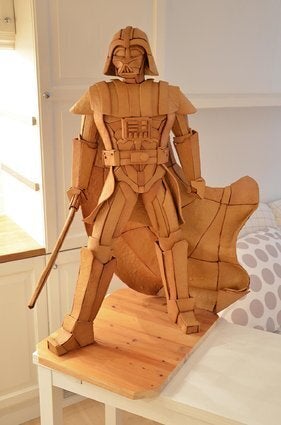 Epic Gingerbread Houses