It's not easy getting a raise in Canada these days.
About half of the industries surveyed by StatsCan have shown falling wages over the past year. Earnings in professional, scientific and technical services led the decline, falling 3.2 per cent in a year, but wages are also on the decline in the oil industry, health care, construction and management.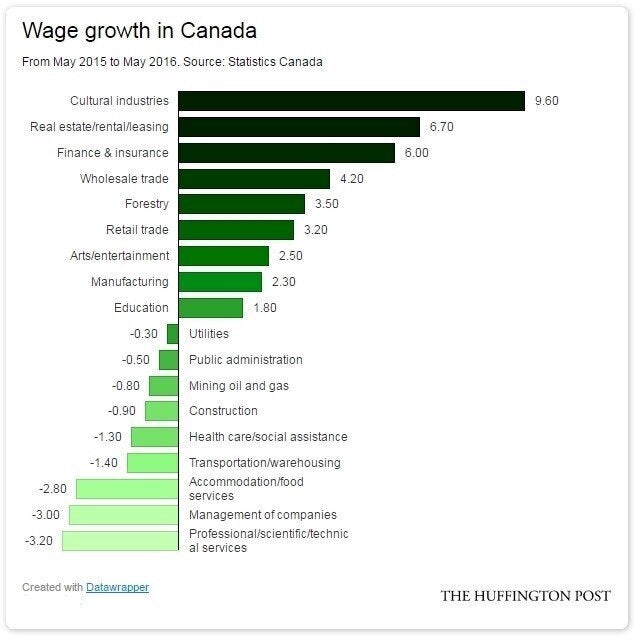 Wage declines don't necessarily mean businesses are cutting people's pay. It may mean that they are hiring lower-wage workers than before, or that they reduced workers' hours, reducing paycheques.
But some industries are seeing spectacular gains, primarily arts, entertainment and recreation, where the average wage jumped 9.6 per cent in a year. This industry seems to be booming right now, with the number of employees up 5.3 per cent in the past year.
Wages in real estate, rental and leasing are up a solid 6.7 per cent in a year, no doubt a result of the house-price boom of recent years. Finance and insurance jobs saw a 6-per-cent hike in wages, likely also helped along by the housing boom.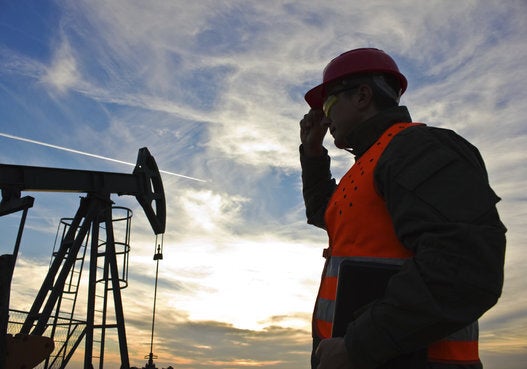 Industries Creating Or Shedding The Most Jobs (March 2016)