Here's a clear sign income inequality is on the rise in Canada.
Wages in the country's lowest-paid sectors are falling, while rising (albeit slowly) for others, according to new data from Statistics Canada.
Average weekly earnings for retail workers fell 2.1 per cent in December, from a year earlier, to $566.17. Retail is the largest sector by employment in Canada, accounting for 1.96 million jobs.
Earnings also fell in accommodation and food services (the fourth-largest sector), down 1.9 per cent in a year, to $373.12. These are among the lowest-earning sectors of the economy.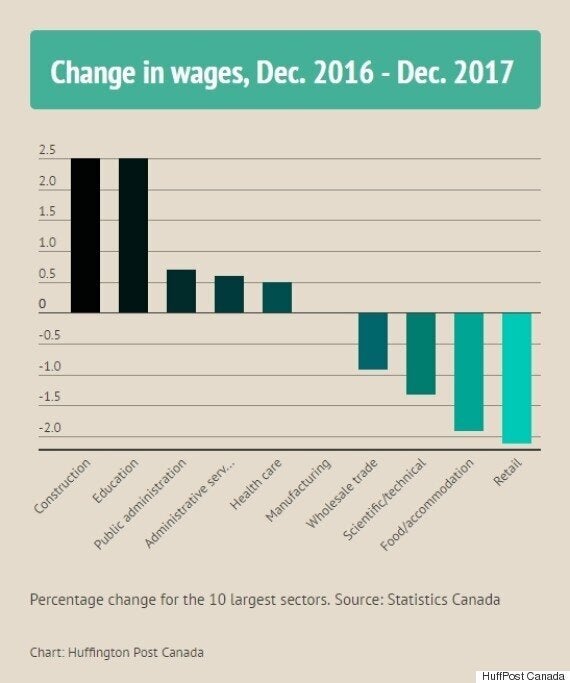 Overall, wages are up 1.2 per cent in Canada over the past year. Adjusted for inflation, which ran at 1.5 per cent in the same period, wages are down 0.3 per cent.
Notably, both retail and accommodation/food have added jobs over the past year, about 45,000 of them combined. This suggests that employers are offering lower wages for new workers, or increasingly shifting to shorter hours.
StatsCan data from earlier this year showed that Canada is shifting to part-time work. Over the past year, the country has seen the number of part-time jobs grow 5.6 per cent, while full-time jobs rose a soft 0.6 per cent.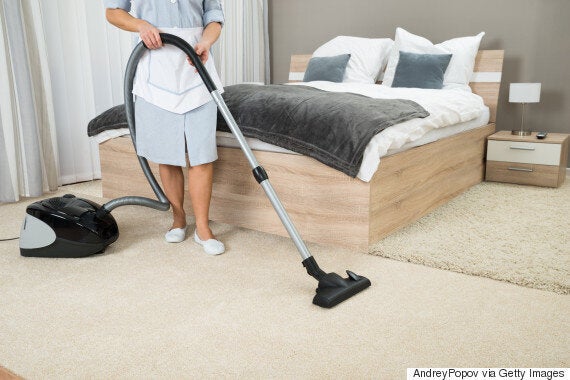 The strongest wage growth among major sectors over the past year has been in construction (which has benefitted from a housing boom in southern Ontario) and education. Wages are up 2 per cent in both sectors. Wages rose 5.1 per cent in mining, oil and gas, though given the 6.1-per-cent reduction in jobs, this probably only indicates that lower-wage oil workers are losing their jobs faster than higher-paid ones.
Overall, this is weak wage growth compared to what Canada was seeing just a few years ago, when wages were rising above 3 per cent annually.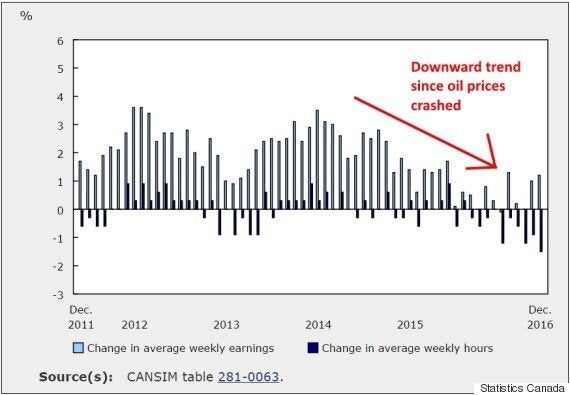 When oil prices crashed, many economists predicted that the oil price collapse would mean slower income growth. The overall decline in national income caused by the slump would eventually work its way through to individuals' wages, they predicted.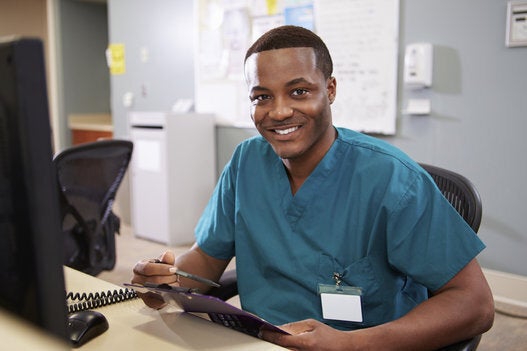 Canada's Highest Paying Entry-Level Jobs