Wal-Mart asked the Federal Aviation Administration Monday for permission to test drones for home delivery, curbside pickup and checking warehouse inventories, Reuters reports.
The retail giant has been conducting indoor tests for months and is now looking to use the machines outdoors to "research drone use in 'deliveries to customers at Walmart facilities, as well as to consumer homes,'" Reuters said. They will also be used to increase the efficiency of Wal-Mart's supply chain.
Currently, it is illegal in the United States to operate drones commercially. In order to do so, U.S. federal regulations require that companies get FAA permission to operate small "unmanned aircraft systems (UAS)" — what the industry calls drones.
"You test for a reason," Wal-Mart spokesman Dan Toporek told USA Today. "Because you learn during tests and you tend to evolve and figure out which approaches are most compelling to customers and most efficient for the business."
"Drones have a lot of potential to further connect our vast network of stores, distribution centers, fulfillment centers and transportation fleet," Toporek said. "There is a Walmart within five miles of 70 percent of the U.S. population, which creates some unique and interesting possibilities for serving customers with drones."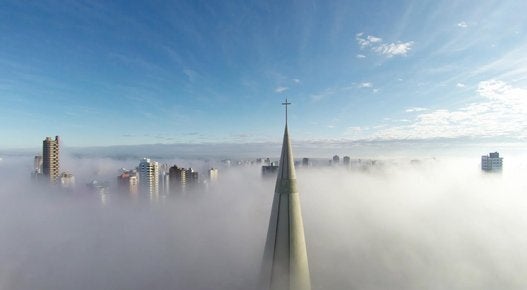 Drone Photography Contest