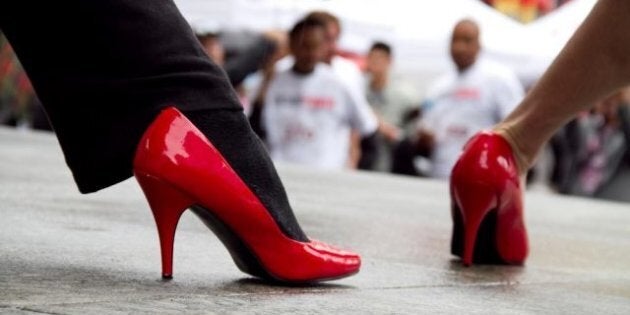 If heels were made for walking, you might as well use them for a good cause.
On Sept. 27, at least 1,000 men took part in the annual "Walk A Mile In Her Shoes" march, bringing awareness to ending violence against women and girls.
Based on the idea that, "You can't really understand another person's experience until you've walked a mile in their shoes," organizers of Canada's White Ribbon Campaign, a now-global organization helping end violence against women, have arranged the event for four years.
"Walk a Mile in Her Shoes' isn't simply a stunt — it's a statement about men's role in ending violence against women; an issue that is connected to strict gender roles and expectations of men. By wearing heels and acting in solidarity with women, we want to show that we'll do whatever it takes to make this a safer world for everyone," reads a statement on the White Ribbon Campaign's site.
SEE: Images from Toronto's Walk A Mile In Her Shoes event. Story continues below: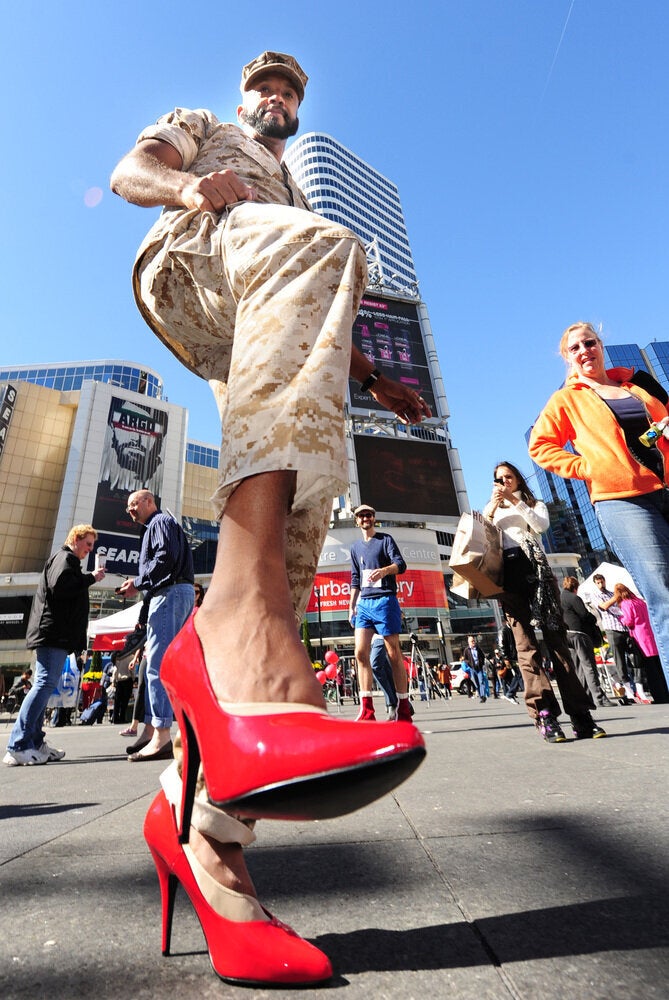 Walk A Mile In Her Shoes Toronto
Donning a pair of red pumps, this was Sebastian Gatica's second year in the march.
"Violence against women is a real issue and these kinds of events help promote awareness to end violence and educate men and boys on gender equality," he tells The Huffington Post Canada.
"Yeah, you get faces, but it's a fun event for a serious cause," he says.
This year, the organization set a goal for $200,000, and as of Thursday, there was still $80,000 to go. "We are happy and we had set an ambitious goal this year," says Todd Minerson, executive director of the White Ribbon Campaign. The money will be used towards educational programs in schools across the country and educational training, he says.
Gatica says today's event in the long run will continue spreading the word of gender inequality around Toronto. "I'd like to take more responsibility myself and do more fundraising but I would also like to get the word out earlier before next year's event," he says.
Popular in the Community