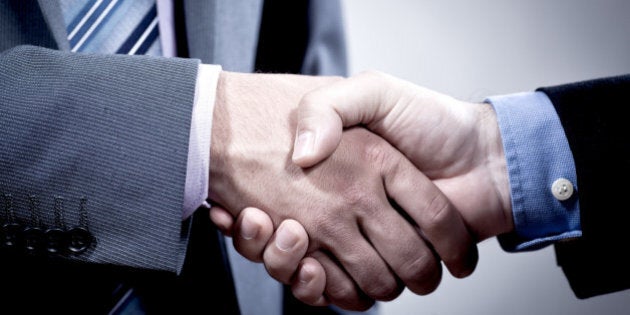 Another vacancy in a public boardroom and another B.C. Liberal party supporter ready and willing to fill it.
News that Frank Carson -- a partner at Victoria law firm Cox, Taylor -- was appointed chair of B.C. Transit's board of directors last week was met with the expected cynicism.
Carson has been described as well-connected to the B.C. Liberals. His wife is executive director of the B.C. Liberal caucus.
One upside with his new post is he can comfortably talk shop with sympathetic colleagues at the office. Four of the other 13 lawyers at Cox, Taylor are also recipients of B.C. government appointments.
Given that there are likely thousands of qualified candidates in B.C., the government seems surprisingly short of nominees.
You would have thought BC Hydro president and CEO Jessica McDonald already had her hands full with Site C, yet she's also the vice-chair of the board at ICBC.
In 2014, she was paid $13,959 in fees for attending five ICBC meetings over six months. Salary top-ups are catching on.
Joining her on the ICBC board are former MLAs Barry Penner and Sheila Orr who, between them, sit on five public boards.
Nine other former MLAs are on the appointee gravy train as well.
Philip Hochstein, president of the Independent Contractors and Businesses Association, is a member of B.C.'s Roundtable on the Economy and the Environment, the Vancouver Fraser Port Authority and chair of the Turkey Marketing Board.
While the government may be short of prospective candidates, it's not short of boards. It's a patronage trough.
Seats on the boards of more than 300 public agencies are available as "rewards" for a B.C. Liberal donor or friend of government (FOG).
Looking at 33 of them -- including the B.C. Lottery Corporation, PAVCO, the province's six health authorities, the Vancouver police board, three universities and two airport authorities -- at least 166 of the 248 board members are party donors or FOGs.
Vancouver's police board has nine members, seven of whom are appointed by the government. Six are donors, as is the employer of the seventh.
Nine of the 13 members who make up the Order of B.C. advisory committee and the Medal of Good Citizenship committee are donors.
Fifty-eight individuals sit on the boards of the provincial health authority and its five regional authorities. Thirty-five are donors and two others are FOGs.
For the fiscal year ending March 31, 2016, they received a total of $897,142 in retainers, fees and expenses. Only one -- Wynne Powell -- didn't accept his pay.
Among their ranks a car dealer, the director of communications for B.C. LNG Alliance, a former CEO of the Canadian Home Builders's Association of B.C., a cross-border tax consultant and four property developers.
Seven of the 58 have a background in health care.
These are not titular positions.
Under the Hospital Act, the boards are "ultimately responsible for approving physician privileges."
As a 2012 KPMG report for the B.C. health ministry pointed out: "Although boards receive reports and approve privileges, most directors noted that they had to have a high level of trust that the processes within the authority were being followed... (but) there is little evidence, by way of audit or similar routine checks, to give boards comfort that these processes have been followed."
With three seats on the Real Estate Council of B.C. you would have thought the government might have heard about "issues" in the industry before they read about them in the morning newspapers.
Not all the boards are stacked, likely more by legislative necessity than desire.
The Organized Crime Agency of B.C. is bereft of donors. Others are entirely overseen by senior public employees, such as the B.C. Immigrant Investment Fund. And some boards have highly qualified individuals in the right role.
But too many are. The potential check and balance they could provide falls by the wayside.
By appointing a majority of the boards of governors of colleges and universities in the province, the government is in the odd position of both allocating budgets and having the ultimate say on how they're spent.
There are some odd matches among the appointments.
Perhaps it was an attempt at dark humour to appoint a coroner to the B.C. Agricultural Land Commission, albeit a coroner with dairy experience?
Follow HuffPost Canada Blogs on Facebook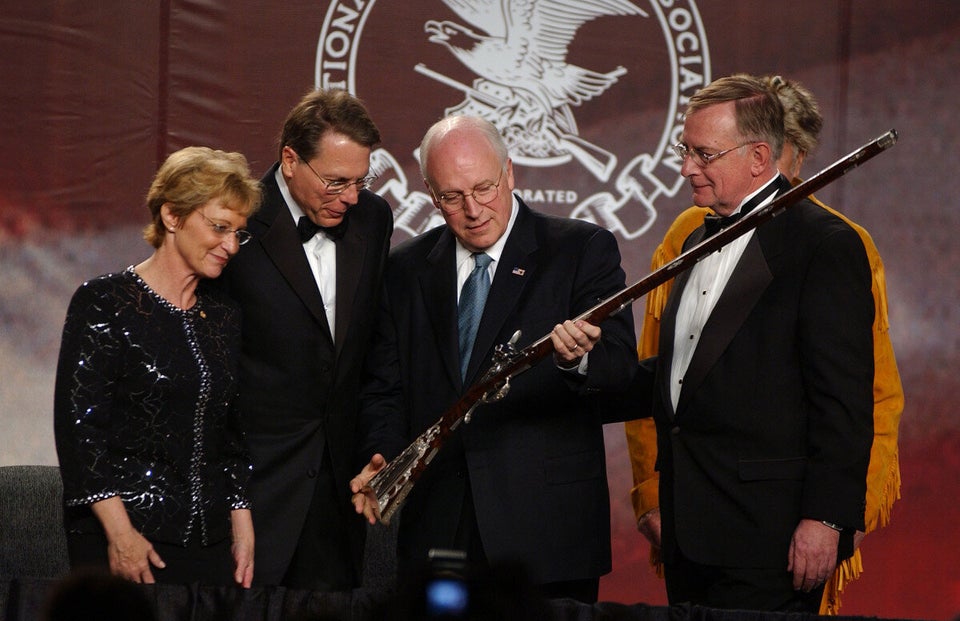 What A Political Donation Can Buy You