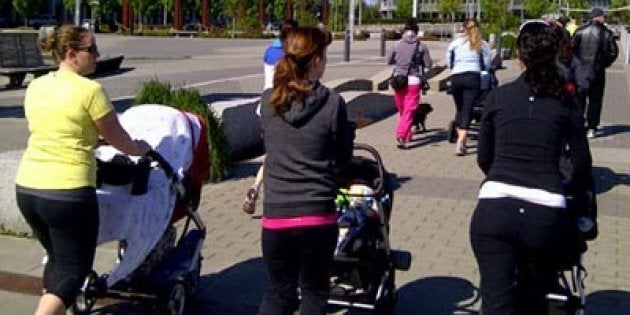 A few months back, Toronto's deputy mayor started a political flap stating on the floor of city council that downtown was no place to raise kids. "Where's little Ginny? Well, she's downstairs playing in the traffic on her way to the park," he said.
Flap, indeed. Urbanists and parents alike were quick to denounce the comment, including me. In a way though, we might thank the deputy mayor for saying candidly what unfortunately many politicians, and many parents, still think.
I heard a similar message stated with great conviction from a San Francisco urbanist who shared a panel with me at a Rotterdam cities conference. Downtown will never attract families, he proclaimed.
I heard it recently on a tour of Seattle's downtown. Do downtowns really need families to be successful neighbourhoods, they asked? What's wrong with mostly singles and seniors, and lots of 'em?
Having considered this issue in dozens of downtowns I've worked in, I keep coming back to an old saying amongst urbanists: "Kids are the indicator species of a great neighbourhood."
The truth is that many downtowns are currently not great places to raise families, because they aren't designed to be. It's a self-fulfilling prophecy. A city and building industry gives up on kids downtown, so no one designs and plans for them. No schools. Little daycare. No playgrounds, facilities or basic public environment to make downtown kid or teenager-friendly. Most importantly, no homes built to actually fit a family. Perhaps a couple, but as soon as baby comes, they start planning the move. This perpetuates the myth that families would never want to live downtown.
My good friend Peter Rees, the chief planner for London, England, once proclaimed to a New York audience we were jointly presenting to, that "kids kill downtowns," referring to the NIMBY that can result when families complain about noise from nightlife and such. Although his point is valid, the success we've had in our Vancouver downtown in mixing families, nightlife and urban energy by artful design says otherwise. Is it perfect? Far from it, and there are indeed tensions, but what it is, is urban, vital, and diverse - what downtowns should be.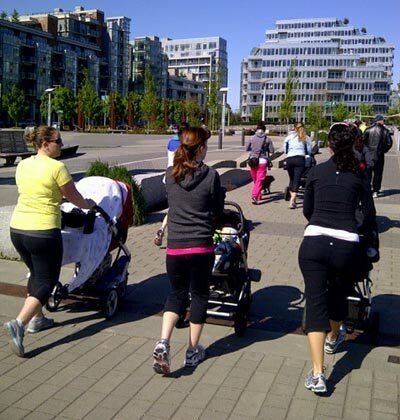 So should we want families downtown?
I strongly believe we do. They're a big part of complete, mixed, vibrant and lively downtown neighbourhood. Singles, couples and seniors downtown are great, but kids and baby-strollers make communities more real, more human. They also support a broader local economy, and make the community safer.
Cities across North America and the world are having that tough discussion about what it really takes to attract families downtown. Oslo, Norway mandates that half of all new homes be sized for three bedrooms/families. Minneapolis's mayor has been asking the tough questions around attracting kids downtown. And Edmonton's mayor hopes that their development of former inner city airport lands will specifically attract families. And there's the debate in Toronto.
The good news is that when downtowns are deliberately and proactively designed for families, kids come. The proof is here in Vancouver. Within our success story of downtown population growth from 45,000 decades ago, to over 100,000 people today, our growth in children is unique; about 7,000 kids in our downtown peninsula! It's a huge growth inspired by vision, and achieved by design.
DESIGNING DOWNTOWN FOR FAMILIES
So how do you design a downtown for families? As a general philosophy, it starts with planning with the parent and child in mind. Is this a place kids want to be? A place where parents have what they need, family-raising infrastructure and support systems? We like to say "a neighbourhood that's designed to work for kids, works for everyone."
Even if you get the design details right, families have a hard time making life work downtown without two key elements; childcare and nearby schools. In Vancouver, we've been using density negotiations to have new developments pay for the construction, and sometimes part of the operation, for hundreds of new daycare spaces downtown, designed into new buildings. This is a key amenity for families, as much as a park or a community centre can be. Although there has been real successes in building new childcare spaces, the costs and waiting lists are still daunting.
As for downtown schools, this is one of the toughest parts, especially in American cities. In Canada, the public school system doesn't geographically skew funding of schools to the suburbs, so the key is usually to show the school boards that kids are there, or will be. A sort of "if they come (kids), they will build it (schools)." In Vancouver, we prioritized schools by negotiating two school sites from larger developments many years ago. The first elementary school, Elsie Roy, opened many years ago to full classrooms. The second site in International Village has finally had its construction funding announced by the Province of British Columbia.
Perhaps the most important family infrastructure a downtown can have, not surprisingly, is housing that actually fits families. It's amazing how many downtowns aspire to have families, and still don't ensure that family-friendly housing is built.
This was the exact debate in Toronto that sparked the deputy mayor's comments, a debate over requiring 10 per cent of homes in projects be 3+ bedrooms. Toronto Coun. Adam Vaughan (who made the motion) and his staff have met with us in Vancouver many times, and know well that for years we've mandated 25 per cent of units be 2+ bedrooms, and have debated requiring 3-bedrooms, as two just aren't enough for many families.
Even if all the supporting design is there, will parents choose downtowns over the suburbs? Vancouver has shown that not all will, especially if family-friendly housing downtown is too expensive. However many parents do, and enthusiastically so, because a well-designed downtown is a great place to raise a family.
What's certain is that if cities have this vision, we need to stop designing our downtowns to be unwelcoming to families, and start inviting parents to enthusiastically choose downtown living. Our downtowns, and our kids, will be better for it.