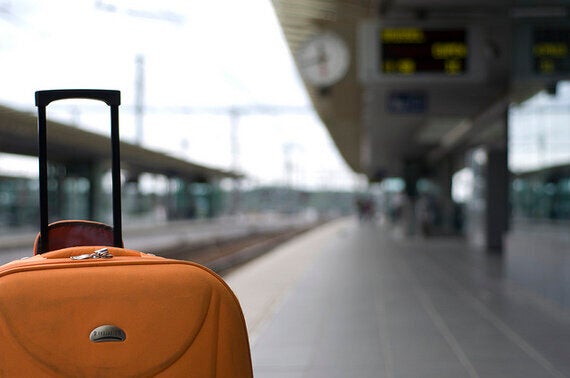 Photo credit: Strange Luke
The holiday season has passed and it's time to start planning for your upcoming escape from the cold. However, choosing exactly what to pack for a warm destination, when summer is in the distant past, can be tricky for many travelers. Afterall, you don't want to leave Toronto in your flip flops, but you don't want to arrive in Cuba in your down jacket. These seven simple tips will help you pack strategically for your warm winter getaway without worrying about excess baggage fees.
1. Wear Your Warm Clothes
Departing from and arriving back in a cold destination means you'll need at least a couple of layers to get to and from the airport. If possible, leave your heavy winter jacket behind and opt for a sweatshirt or light jacket as your outer layer. You probably won't be spending much time outside between leaving your home and checking-in for your flight, so it's best to leave the bulkiest items behind. Wear a t-shirt underneath your outer layer, so you're not forced to sweat in transit to your hotel upon arrival.
A comfortable pair of pants and light sneakers are items you'll probably want to use at your destination. Wearing them onboard the plane will also lighten the load in your luggage.
2. Choose Three Bathing Suits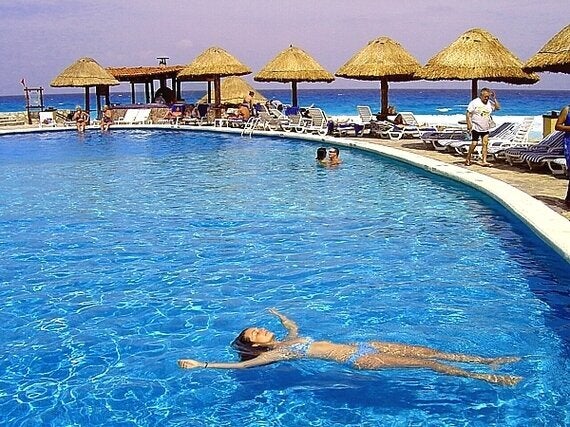 Photo credit: Rodrigo Suriani
Three bathing suits may seem like overkill to some, but you'll probably be spending a lot of time in the ocean or pool, and you don't want to wear a soggy suit everywhere you go. You'll probably find that bathing suits are some of your most used items when in a warm-weather destination.
3. Don't Forget a Beach Coverup
Beach coverups are some of the most convenient items to have when you'll be spending a lot of time by the pool or ocean. It doesn't hurt to bring a couple, but if you're short on space, you'll likely find one that you "have to have" at your destination. Coverups are easy to throw on for trips to the snack bar or bathroom, and they can prevent sunburn when you're not ready to go back inside.
4. Pack Lightweight Clothing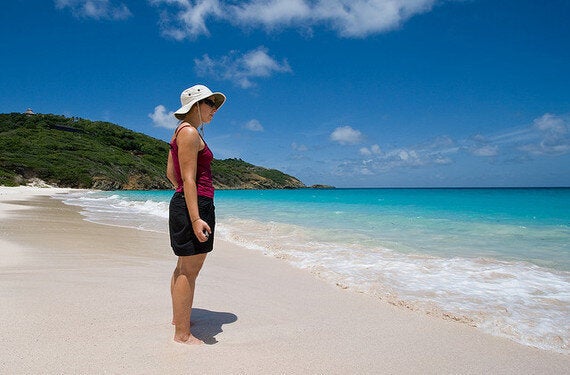 Photo credit: Jason Pratt
Comfortable, lightweight clothing is essential for every warm-weather getaway. You don't have to sport button-down, Hawaiian-style shirts or baggy pants to remain comfortable in hot climates. A number of popular sportswear companies, like Nike and Under Armour, create stylish clothing that wicks moisture away from your body to keep you cool. Stock up on a few essential pieces of moisture-wicking clothing for hot, humid weather, and you'll quickly discover that you can be comfortable and stylish in warm climates.
5. Remember Sunscreen (and Shades)
Sunscreen isn't as affordable in many destinations as it is in the U.S. and Canada. Stock up on the sunscreen you need before you go, and you won't waste time searching for an affordable bottle upon arrival. Remember to pack your sunscreen inside a plastic bag or secure case when placing it in your checked baggage before flight.
Your favorite pair of sunglasses should make it on every warm-weather getaway too. You can pick up a pair for a few dollars at the drugstore or spend a little extra on a pair with polarized lenses that will block glare and increase visual performance.
6. Choose Your Shoes Wisely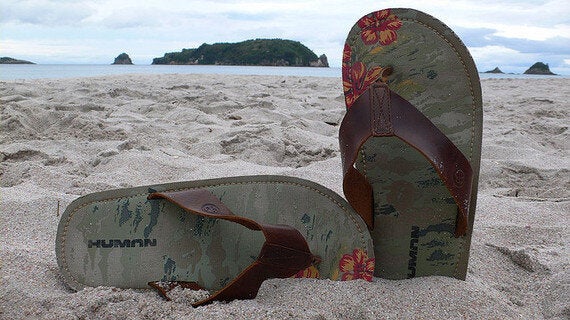 Photo credit: Philip Choi
Shoes require a lot of space in your luggage, so it's important to choose only the pairs you will need. Wear your bulkiest pair of shoes, commonly sneakers, onto the plane, and leave your sandals easily accessible in your bag for when you arrive. Boat shoes are another lightweight and breathable shoe option for travelers who don't prefer flip flops or other sandals. Limit yourself to two or three pairs of shoes if you're hoping to keep your luggage light.
7. Don't Worry About What You Forgot
Packing for a warm weather getaway will probably make you feel like you're forgetting something. However, packing light means packing the items you need and leaving the extras behind. More important than what you wear on vacation is that you enjoy a relaxing and adventurous time away from the frigid winter temperatures of the north. Stop worrying about the items you may have left behind, and remember that you now have plenty of room in your suitcase to purchase a few new items while you're away.
Popular in the Community