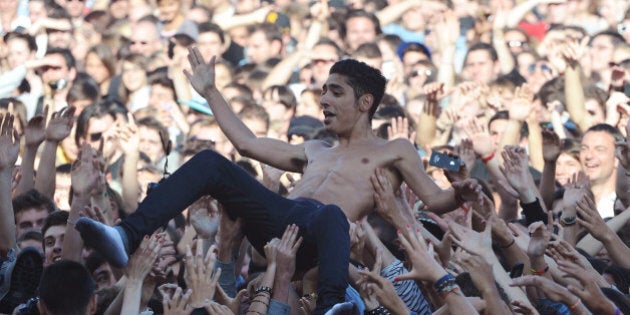 While the Warped Tour is going on this summer there a concerted effort from the organizers to deter fans from creating mosh pits or crowd surfing.
Metal Injection reports banners suspended from the stages have explicitly told fans not to crowd surf or mosh. "You Mosh, You Crowd Surf, You Get Hurt, We Get Sued, No More Warped Tour," the banners read.
There's no word exactly what was behind the decision however last year's Warped Tour might be an indication it's to avoid costly lawsuits. In 2013, the site PropertyOfZack reported Bring Me The Horizon singer Oliver Sykes tweeted that organizers told bands performing to not use the terms "mosh pit" or "wall of death" due to potential lawsuits from parents who took their children to Warped Tour gigs.
Last year Pupfresh also reported on tweets Warped Tour founder Kevin Lyman wrote in response to someone regarding the decision:
This year's banners seem to be a continuation of that mindset. "This is really a reminder to be safe and take care of each other," Lyman told Metal Insider. "No one has been kicked out for moshing."
As for the Tour's official site, there is no official statement on moshing. "Need assistance with an immediate medical need? Look for the first aid flag located at the medic station," a FAQ on the page reads.
News of the tour deterring moshing or crowd surfing has resulted in a mixed reaction on Twitter from fans and others. Here are some of them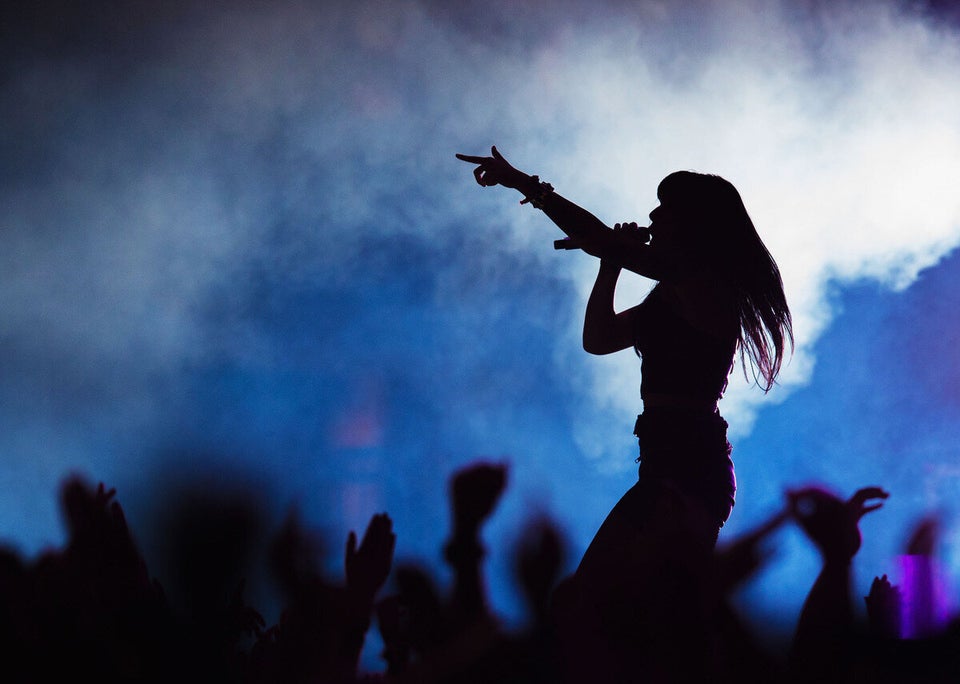 Summer Music Festival Guide 2014