Legendary actor and director Warren Beatty has spoken publicly for the first time about his trans son.
In an interview with Vanity Fair, the "Rules Don't Apply" director commended his eldest son Stephen Ira, a prominent trans activist and writer.
"He's a revolutionary, a genius, and my hero, as are all my children," Beatty told Vanity Fair.
Ira is the oldest of Warren's four children with actress Annette Benning. The couple had Ira a few months after Beatty did his last profile with Vanity Fair. The magazine had more to say about the Ira, echoing that the 24-year-old is a revolutionary.
"One is struck by Stephen's insouciant intelligence—he manages to be playful, erudite, and eloquent all at once," the feature reads, reviewing a vlog Ira made in 2012, as part of the We Happy Trans project.
For the project, which called for contributors to post videos describing their positive experiences as trans people, Ira answers several questions about his identity. He describes being socially out as trans since he was 14 and thanks his friends for supporting him.
"I am going to write poetry and fiction and critical work ... I am going to do consensus-based local organizing ... And, I am going to have babies, and give them onesies, with 'This is what a trans feminist looks like' on them," Ira says, responding to a question on what he would do to make the changes he wants to see in the world. Later, he adds that he taught English to younger students while in his senior year in high school.
"You may have noticed I tend to be a little young to be doing the things I do," Ira says. "I'm sorry. There's nothing I can do but let time pass."
As time has passed, Ira has done plenty of what he pledged to do four years ago. As an advocate, Ira has been part of numerous trans rights initiatives, including interviewing trans icons like Janet Mock and co-editing trans poetry magazine Vetch.
In 2013, Ira was part of a PSA campaign that urged New York's low-income healthcare coverage program to be more trans-inclusive. As of last year, the state provides trans adults with coverage for hormone treatments. The New York Times reports that similar coverage could be available for trans youth in the near future.
Ira made headlines in 2014 when he spoke out against conversion therapy after trans teen Leelah Alcorn's death, mentioning his own experience with the treatment.
While juggling his activism and artistic work, Ira finds time to do the cool celebrity kid thing and nonchalantly reference his dad every once in a while.
Or promote Beatty's upcoming film, veiled in an inside joke.
But a warning to movie buffs: you probably shouldn't badger him about the Hollywood pro.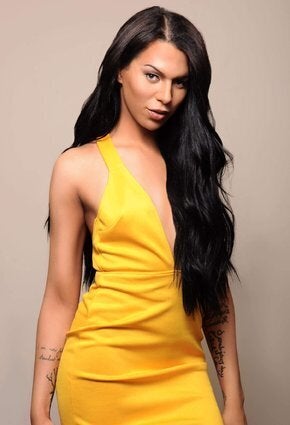 Transgender Heroes