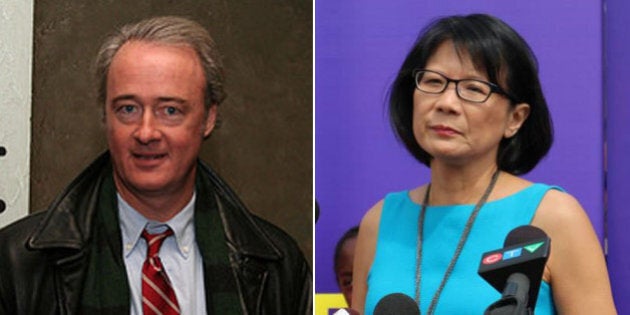 Team Olivia Chow is in damage-control mode after one of the Toronto mayoral hopeful's senior campaign advisers apologized Wednesday for suggesting another candidate's transit plan is racist.
"I unreservedly and genuinely express apologies for hurting your feelings," Warren Kinsella wrote in a blog post addressed to John Tory. "I don't think you are George Wallace. And I've deleted the tweet to make that crystal clear."
Kinsella, a veteran political strategist and lawyer, was accused of racializing Tory's SmartTrack transit plan for the way it avoids two neighbourhoods with sizeable black populations. He dubbed the plan as "Segregation Track" on Twitter Tuesday.
According to The Toronto Star, Kinsella took an image of Tory's transit plan, shopped in a photo of the conservative candidate's head with the words, "You will note we were careful to exclude Jane/Finch and Rexdale from SmartTrack" coming out from his mouth.
However, any genuine attempt to made amends with Tory was short-lived. The Toronto Sun columnist also used his blog to justify his attack, claiming his comments were fair.
"It is fair, however, to criticize your transit plan. It is also fair to ask whether your plan considers some parts of the city more equal than others," Kinsella continued.
He also accused Tory of mocking his former boss, Jean Chretien, some 21 years ago. Tory was the campaign manager behind former prime minister Kim Campbell who approved an attack ad in the 1993 election that many saw as poking fun at Chretien's facial paralysis.
Chow addressed the controversial tweet Wednesday at the unveiling of her own transit plan for the city. She was quick to distance herself from Kinsella's words, calling him just one of her "thousands of volunteers," CP24 reported.
"I do not believe Mr. Tory discriminates. My campaign did not say that," Chow told reporters. "Mr. Kinsella does not speak on behalf of this campaign."
Tory responded to Chow's comments and called out her out for not taking responsibility for Kinsella's "completely unacceptable" remarks.
"That is not leadership not to accept responsibility for it," he said.
Tory also took exception to Chow's suggestion that Kinsella was just a volunteer, saying that the political operative likely speaks with her every day. Tory said Chow can cut Kinsella loose or cut him a cheque, but not both.
Toronto voters heads to the polls on Oct. 27.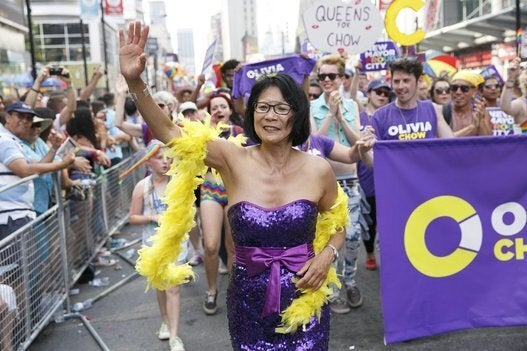 Olivia Chow Through The Years