When it comes to eating healthy, green leafy vegetables are a good way to go. But if you're tired of spinach and kale, you may want to consider watercress instead.
This bitter green is considered a near-perfect food thanks to its nutrient density and low caloric score.
But its benefits go beyond the waistline, according to dietitian Christy Brissette, the veggie can help fight cancer, improve eye, bone and heart health as well as prevent and manage diabetes.
In the slideshow below, we've rounded up 28 ways to enjoy this member of the mustard family. From soups to sandwiches to salads, there are many great ways to enjoy the benefits of this healthy green this spring.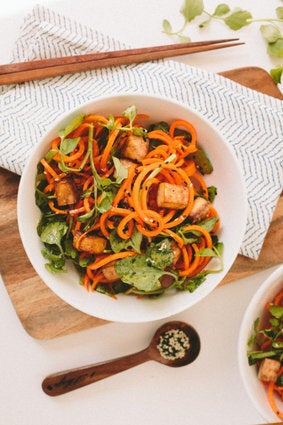 28 Ways With Watercress
Popular in the Community