It wasn't long ago that hockey great Wayne Gretzky was lavishing praise on Dustin Johnson, the PGA golfer and fiancé of his daughter, Paulina.
The Great One called Johnson a "wonderful young man" and said he "couldn't be happier" that the athlete would soon become his son-in-law, he told CTV Edmonton last March.
But Gretzky reportedly had a frank talk with the golf pro before his alleged drug habits became a matter of public record, telling him that the wedding would be off if he didn't clean up his act, Fox411 reported Wednesday.
Johnson has left the PGA Tour amid a report that he was suspended for six months following a test that came back positive for cocaine. The tour denied that he was suspended, but some people who follow the game think the player's drug use could be a long-term problem.
There were also reports that Johnson had affairs with the wives of two PGA Tour players, which only added more controversy to his departure from the game. A story on Golf.com also said that the athlete had been frequenting bars near his home in Jupiter, Fla.
In the meantime, Gretzky isn't the only one who apparently wants Johnson to smarten up. Twitter users joined him in scolding the golfer, though the Great One likely took a sterner approach.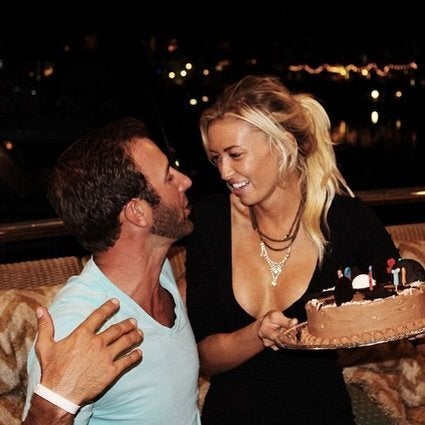 Paulina Gretzky's Sexiest Outfits Of 2014 (So Far)