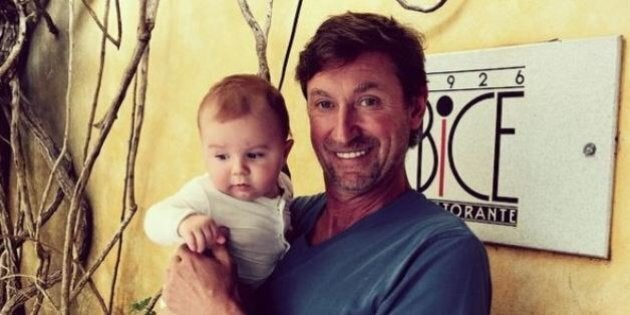 Tatum adorably takes his grandpa's mini hockey stick and then makes a noise of disapproval when Gretzky tries to help him.
Janet also shared a sweet clip of herself getting in on the action with her grandson.
Tatum, who celebrates his first birthday on Jan. 19, is the son of Gretzky's eldest child Paulina and her fiancé Dustin Johnson.
This isn't the first time we've seen the little one dig into his hockey roots. Back in October, Janet posted an Instagram video of the then-nine-month-old getting his first taste of the sport. Clearly Tatum is following in his grandfather's footsteps.
In May 2015, the Great One already predicted that his grandson would be an athlete. In an interview with ET Canada, Gretzky explained how he and soon-to-be son-in-law Johnson, who is a pro golfer, were fighting over which sport Tatum should learn first.
"I said, 'I'm going to get him in skates before you get him a golf club,'" Gretzky joked. "So we're already debating, because... I think he's going to be an athlete."
Tatum is the Gretzkys only grandchild.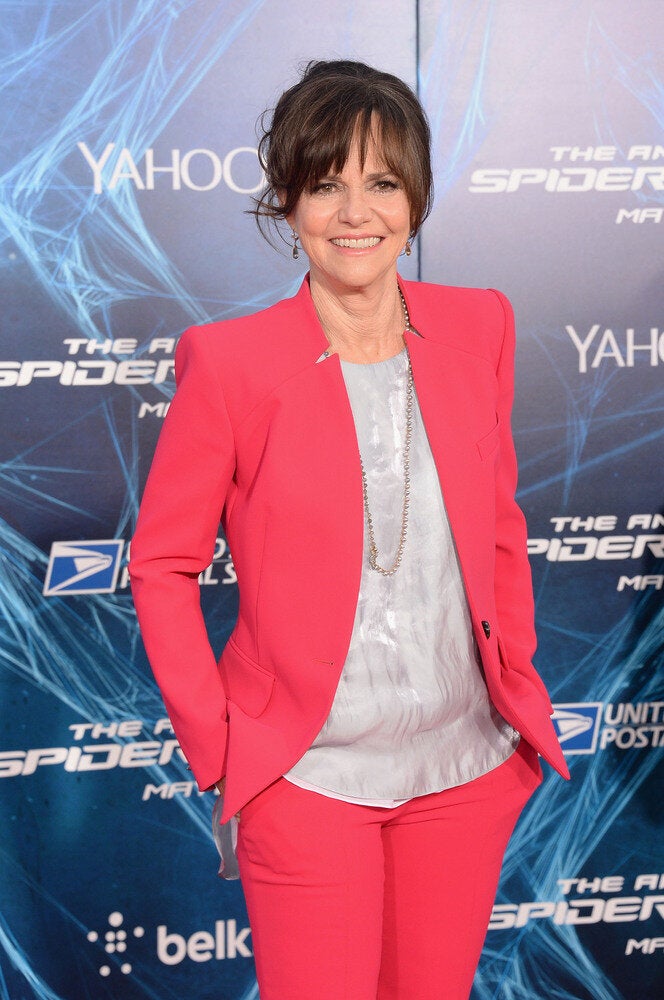 7 Lessons We Can Learn From Celebrity Grandparents