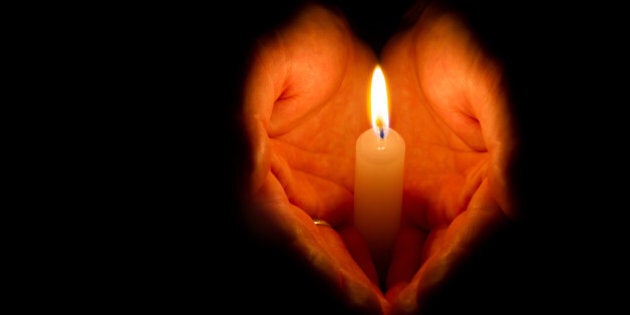 "It is not the bruises on the body that hurt. It is the wounds of the heart and the scars on the mind." - Aisha Mirza
Last week, physicians in Ontario were stunned to hear that one of their colleagues, who by all accounts was a bright vivacious woman, had died, allegedly due to domestic abuse, or Intimate Partner Violence (IPV) as it's now called. She leaves behind young children, and a legacy of kindness, health care advocacy and caring.
As I write this blog, there are conflicting reports about a publication ban on her name, or that of the accused. As there is no clarity on this yet, I will refrain from using names in this article.
To say that physicians were shocked about this tragedy is a gross understatement. There was a wave of emotion, manifested most notably on social media, where the disbelief that such a thing could happen to one of our colleagues was palpable.
As is becoming increasingly the norm when tragedies occur, many people are changing their Facebook profile pictures to temporary ones recognizing the tragedy. There is the usual talk of setting up fundraising campaigns for the children. Some physicians have, started to tweet about her in remembrance. There's even talk of naming an athletic event in her honour, as she was apparently quite the runner.
As a physician, my colleague could have accessed many resources that are simply not available to many other women.
It's true that everyone deals with tragedy in their own way. I confess that I suffered from a myriad of emotions when I heard about this horrific event.
As with most people, my first thoughts were of the young children who are going to be affected by this. They no longer have a mother, and given the circumstances, may no longer have a father. How will they grow up knowing that this happened to their parents? How can they be protected? How will they overcome the emotional scars caused by this senseless act? CAN THEY?
Admittedly, I also had some selfish thoughts. "Oh great," a small part of my brain said, "a brown guy with a Muslim name has done something horrific. Yeah, that'll help these days." Sadly, that part of my brain was ultimately proven correct when former Ku Klux Klan leader David Duke tweeted this story, implying danger for any white woman who dared to be in a relationship with a brown male.
Then of course, there was confusion. As a physician, my colleague could have accessed many resources that are simply not available to many other women. The Ontario Medical Association, for example, has a helpline, for all physicians who need help. It's a completely confidential service, that has done some excellent work for some colleagues I know.
Not only that, but as a physician herself, she would've known about all of the usual resources that were available to women who are victims of domestic abuse (she almost assuredly treated women who were in abusive relationships). Why did she not access them? Was she ashamed to be in such a position (one of many reasons women stay)? Why is that stigma still there? Why hasn't society moved further, when a woman does not have to be to feel ashamed for having been abused (it is the partner who does the abusing that should be shamed, stigmatized, and frankly cast out by society).
She was a brilliant and spectacular woman, but sadly, not the first brilliant and spectacular woman to die as a result of domestic abuse.
Next came worry. As her story spread through private physicians' social media groups, it became known that there are even MORE female physicians who are in abusive relationships out there. Will they seek help? Will we relive this tragedy?
Finally, there was guilt. Have I done enough in my own practice to screen for domestic abuse? Approximately one out of every three women have been victims of domestic violence at some point in their lives. Yet, physicians, like myself, don't do nearly a good enough job of screening for it. I've actually looked after some female physicians, but I've never screened them for abuse. Did I miss one?
The American Congress of Obstetricians suggests screening every woman for domestic abuse. Their guidelines are particularly chilling to me, as they suggest that the risk of abuse goes up with pregnancy (which I've always assumed would be a happy time). They've posted a simple list of questions to ask women at routine visits.
And of course, part of me wonders why it's my colleague's death that has made me rethink my practice. She was a brilliant and spectacular woman, but sadly, not the first brilliant and spectacular woman to die as a result of domestic abuse. Why did their deaths not propel me into considering asking about abuse more often?
So, we physicians will change our Facebook profile pictures, look at go fund me accounts, tweet in her memory, and so on. All of which is entirely appropriate, and will make us feel better that at least "we are doing something." But perhaps in addition, we should change our practice patterns to reflect the sad reality of society, and screen more vigorously for domestic abuse.
Our colleague will never come back to us, but if we finally, finally, recognize that as physicians, we can do better to catch domestic abuse in its early stages, then we can truly honour her memory by preventing more such tragedies.
As for my colleague, wherever she is, may she find the peace, contentment and happiness that was denied her in this life.
Follow HuffPost Canada Blogs on Facebook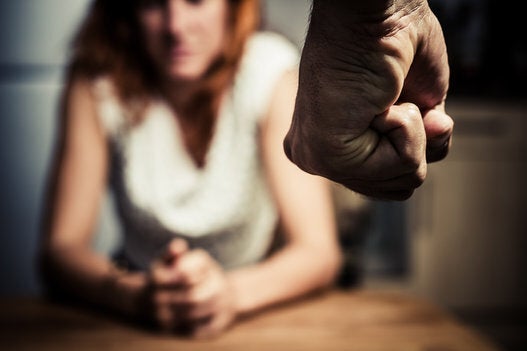 30 Shocking Domestic Violence Statistics