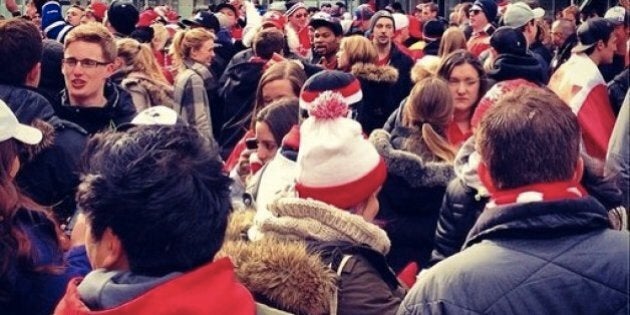 You know what Canadians love more than red and white? GOLD!
On Sunday Feb. 22, Canadians all across the country got to celebrate their love for gold when team Canada's men's hockey team defeated Sweden at the Sochi 2014 Olympic Games.
Us crazy Canucks were up bright and early (4 a.m. over on the west coast), to show our pride. And not surprisingly, we were decked out in all the Canadian gear we could find. From coast to coast, in homes to pubs, our colours were literally everywhere.
There's nothing like a good'ol hockey game to get us in the team spirit.
This is what we call "true patriot love."