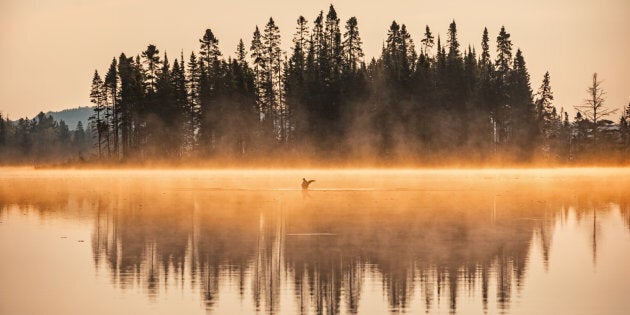 Imagine your child was taken from you. By the government, no less. Imagine your child was forbidden from speaking his own language and culture, and forced to assimilate into a culture and religion that was not your own. Imagine the people who were supposed to care for your child instead hurt her, and the living conditions caused the spread of deadly disease. Imagine your child was taken from you and never returned.
That was the reality of many of the 150,000 Indigenous children in Canada who were placed in Residential Schools over a period of 126 years. It's a shameful history that many Canadians were never taught in school, and the traumatizing effects of which continue to this day. And it is not only the residential school system we must acknowledge, it is a country built on stolen land that was taken not given, and a century of racist legislation that denied rights to Indigenous Peoples. To this day I feel that we have not all fully embraced the fact that our prosperity today is built at least in part on the pain of the people who were here before us. Personally, I am ashamed of it. It does not matter that *I* did not do it – I know that *I* can help the healing through my own actions and energy.
Since taking office, Prime Minister Justin Trudeau has made reconciliation with Indigenous Peoples one of his top priorities, and according to The Environics Institute, 82 per cent of Canadians feel they have a role to play in the reconciliation process. At the same time, however, many wonder if reconciliation is even possible after six generations, and few of us even know what steps we can take to make a true difference.
To help provide direction and inspiration, CanadaHelps recently partnered with The Circle to help people across the country discover charities and organizations that are leading reconciliation efforts between Canadians and Indigenous Peoples.
Through our partnership, we're helping Canadians learn about the many First Nations, Inuit, and Métis communities across the country that are finding healing through cultural revitalization and a return to land-based knowledge. The Anishnawbe Health Toronto (AHT), a registered charity and health centre based on traditional Indigenous practices and approaches, shares how it is planning a purpose-built Indigenous Community Health Centre to help the urban Indigenous population live healthier lives and reconnect with their roots.
Furthermore, we're helping bust long-held myths about indigenous youth and free education. For instance, did you know that more than 18,000 Indigenous students were denied education funding from 2006 to 2011, representing approximately half of those who qualified (Canadian Federation of Students)? As Canadians, we need to wake up and realize that financing is still a huge barrier to Indigenous student success, and we have to ensure these kids are getting the education they need to gain fruitful employment and break the expensive cycle of dependency.
Indigenous youth are truly the key to Canada's future. According to a 2015 study by the Centre for the Study of Living Standards, closing the education gap between Indigenous and non-Indigenous could add more than $261 billion to Canada's economy. Closing the educational attainment gap alongside both the employment gap and the employment income gap would have a total economic impact of $335 billion in less than 15 years.
As Canada's platform for donating and fundraising online—over 1.5 million people have donated more than $780 million to charities using CanadaHelps— we're proud to help Canadians lend their support to important issues like these. We recently added an 'Indigenous Peoples' category so people can more easily find and donate to a diverse group of charitable organizations that all share one common goal— addressing issues vital to Indigenous Peoples culture, health, well-being, and the reconciliation between Indigenous and non-Indigenous Peoples.
We're also eager to help open Canadians' eyes by showing them the tangible actions they can take towards reconciliation. Simple things like learning the land acknowledgement in your region, attending cultural events such as a pow wow, finding out if there was a residential school where you live and reading all you can about Indigenous culture.
Whether it's through donations, volunteerism, or working alongside Indigenous peoples to generate positive and lasting change, it's time for Canadians to understand they can make a difference in this area. It's not too late. It's not hopeless. If we all do what we can, we can move towards reconciliation with Indigenous Peoples and build a foundation of fairness and respect for all, for our children and generations to come.
Popular in the Community