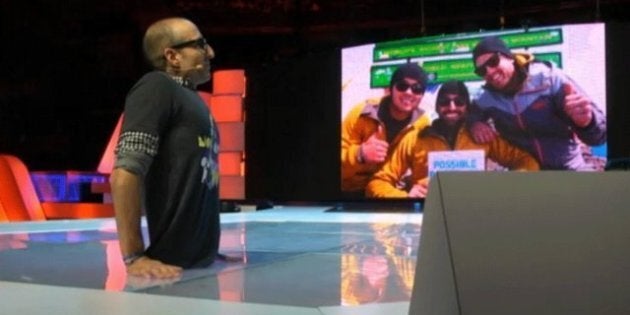 It's not quite climbing Kilimanjaro, but walking from Edmonton to Calgary is a pretty impressive feat, especially if you are Spencer West, a young man who had the bottom half of his body amputated when he was five because of a genetic disorder.
Of course, West also summitted Mt. Kilimanjaro last summer to raise awareness and funds for Free The Children's clean water campaigns. Backstage at the We Day Alberta youth rally in the Saddledome, where West was inspiring the gathered thousands with his indomitable attitude as well as past and future feats, he spoke to The Huffington Post about his latest challenge.
"When we announced Kilimanjaro last year, a lot of folks wanted to climb with us and it wasn't something we could feasibly do," West says. "So we'll walk from Edmonton to Calgary and people can join us along the way. We'll stop at schools and corporations to do some speeches in the cities that we go through and hopefully raise $150,000 for our Water Initiative." (This year-long project aims to provide 100,000 people in Free The Children's Adopt-a-Village communities overseas with a permanent source of clean water.)
Though incredibly quick and agile on his hands, West will be alternating them with his wheelchair because, he says with a laugh, "I need these for the rest of my life so I have to take care of them."
West's 300km walk, set to happen sometime in May, will join the ranks of efforts by previous Canadian heroes Terry Fox and Rick Hansen. "Of course, they were a big inspiration. We're doing a small follow in their footsteps, but locally here in Alberta," says West, who grew up south of the province in Wyoming, and is doing the walk with his two best friends.
"During the Man in Motion Tour, it was vital for us to tell the story of everyday Canadian heroes who are making a difference in their communities, their country and the world," said Rick Hansen in a press release announcing West's walk. "I'm proud to call Spencer one of these heroes and I couldn't be happier that he has chosen this walk through Alberta to share his story, and inspire others to believe in themselves and make a difference."
Those words would mean a lot to anyone, but they are especially impactful to West.
"Rick paved the way for people like me, so then to have the opportunity to meet him and call him a friend is pretty remarkable. It's one of the things I never thought possible. And then to have his support, he was also an ambassador for our [Kilimanjaro] climb, and hear him say him say how he was inspired by us was just…it was the best. I don't know how else to describe it except beautiful and overwhelming."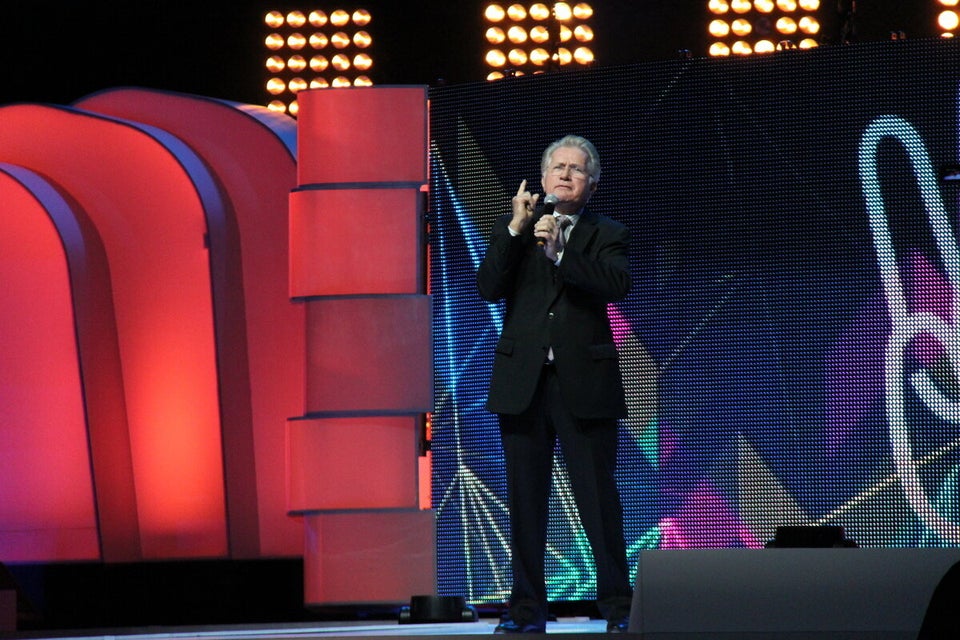 We Day Calgary