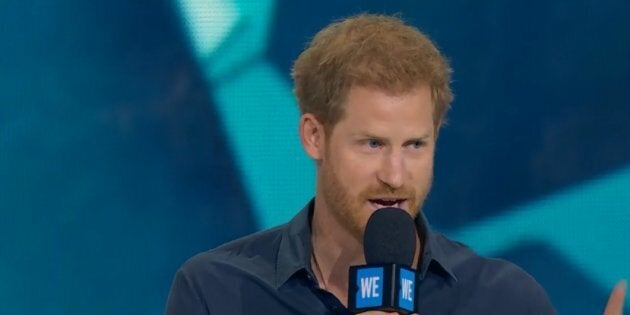 We Day Toronto didn't hold back on the activism, star-filled appearances, and vibrant performances the annual event has become known for when it took over the Air Canada Centre on Thursday.
Twenty thousand incredible kids packed the room, all there because of their impressive and selfless accomplishments in their communities and around the world, which earned them places in the crowd. Pushing youth to be the change they want to see in the world is one of WE's core values. The organization was founded by brothers Craig and Marc Kielburger after Craig learned about Iqbal Masih, a former child slave who was killed for fighting against child debt slavery.
This year, the day's biggest theme was kindness and compassion. Having kindness and compassion for yourself and others, and using those values to end bullying and barriers to equality by embracing the differences that make everyone unique.
It started off with "Stranger Things" star Gaten Matarazzo taking to the stage to talk about cleidocranial dysplasia, a congenital disorder that affects one in every million people. Matarazzo shared that he was encouraged to spread awareness for the disorder after the show's writers incorporated it into his character's storyline. Matarazzo called on the audience to celebrate each other's differences. "The things that make you unique make you one in a million, just like me," he said.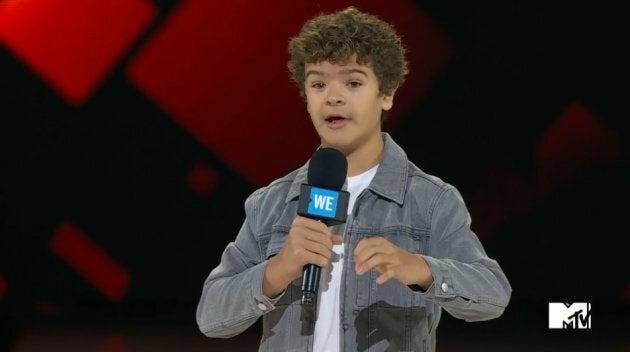 Ten-year-old actor Jacob Tremblay, most well-known for his role in "Room," also told the audience that his personal ethos was to be kind wherever he went. "Choose kind. On the playground, in your classrooms, in your neighborhoods," he said.
His co-star in the upcoming movie "Wonder," Millie Davis, backed up his message with a powerful anti-bullying stance of her own. "Bullying is hurtful and wrong ... a bully and their words don't define you," she said.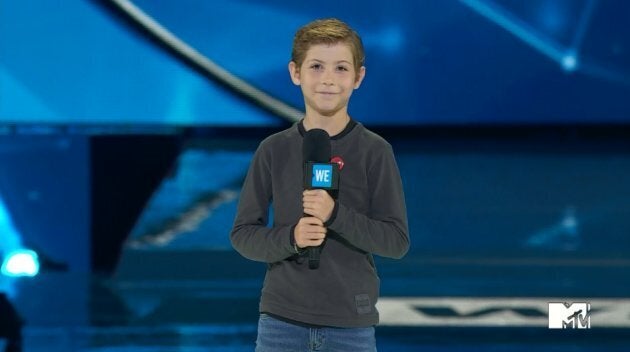 Later in the day, Amanda Todd's mother Carol reinforced Davis' words when she spoke about the bullying her daughter had endured before she took her own life. "Though [Amanda] is gone. She is not silenced. I am her voice," she said, before encouraging the youth in the audience to support and be kind to one another and stop bullying.
Todd then welcomed Valerie Weisler on stage. The teen shared her experiences with being bullied and recounted an experience where she stood up for a boy being bullied and later learned that he had planned to attempt suicide that night but that her care had stopped him. Knowing her actions had made a difference encouraged Weisler to start "The Validation Project" to help end bullying. "Use kindness to stop bullying before it happens," she added. The pair also talked about Telus's #RiseAbove initiative to raise awareness for and combat cyberbullying.
Disney's "Descendants" star, Sofia Carson, took the theme to a more personal level when she encouraged girls to be more like her Disney character, Evie, the daughter of the Evil Queen featured in "Snow White and the Seven Dwarfs." "Books are pens are our greatest weapons, and girls, we are our own knights in shining armour," she said, referencing the fact that her character went from being insecure about herself and her appearance to feeling empowered through education and friendship.
YouTube sensation Lilly Singh also took the time to specifically focus on girls and ending girl-on-girl hate. She pushed the audience, especially the girls in the audience, to build each other up instead of tearing each other down and subscribe to #girllove instead of hate. "Supporting women is the cool thing to do," she added.
One of the day's most powerful speeches came from George Takei and was about the importance of engagement in democracy. The "Star Trek" actor turned activist talked about his time in a Japanese internment camp as a child growing up in America during the World War II. While he was in the camp, he had to rise for the Pledge of Allegiance and said he only realized the irony of reciting the words "with liberty and justice for all" while locked inside barbed wire fences after he grew up. "Today I see our future built by all of you. Boldly go where no one has gone before!" he finished, after encouraging the audience to be active in shaping democracy.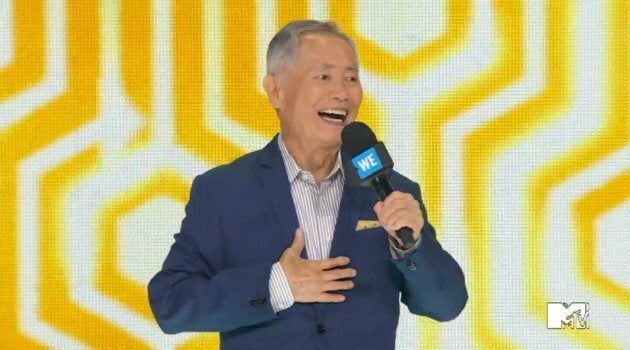 Prince Harry also made a surprise appearance at the event to talk about the Invictus Games and encourage all the young people in the room to "say yes to optimism, yes to hope and yes to belief" and to work together to bring more happiness into the world.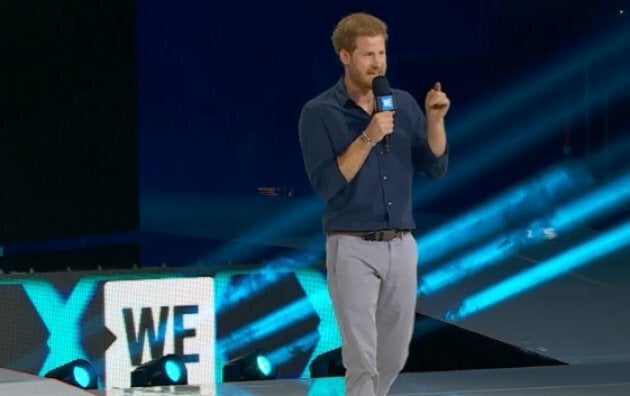 Alexandre Trudeau, a prominent filmmaker, writer and of course, the prime minister's brother, also shared some insights on stage talked about a key lesson he learned while travelling: having compassion for others and practicing kindness no matter where he went.
He noted that while travelling, people were willing to reach out and help him no matter how "small and low" he was and told the crowd to do the same, always be kind and "stay brave and be wise."
Indigenous rights and the importance of tackling climate change were also prominent themes throughout the day and Gord Downie's brother Mike, and former UN secretary general Ban Ki-Moon took to the stage to highlight each issue respectively.
Vanessa Hudgens, Shawn Hook, Sabrina Carpenter, Hedley, and host Kelly Clarkson all performed at the show and athletes Andre DeGrasse and Penny Oleksiak also made appearances.
Mia Farrow summed the day up best when she said, "Don't look for happiness. Look for those in need and happiness will find you."
If you missed the livestream, you can catch We Day Toronto on TV on Nov. 25 on CTV.
HuffPost Canada is partnered with We.