Have you ever planned a party, but worried that nobody would come?
In February, the Liberal government launched consultations with Canadians on what should be included in the country's first-ever poverty reduction strategy. Similarly, the Minister launched a "national conversation" at the end of June 2016 -- but on the specific and more limited topic of housing. Over 7,000 Canadians participated.
So far, the consultation process on a poverty reduction plan for Canada, however, seems to be attracting a more limited response. The Ministry's website reveals that very few MPs are holding townhall meetings on poverty. The government's public discussion paper, which serves as a basis for its online survey and discussion questions, may detract from citizen engagement because of its very technical nature. The first question poses a query that academics have debated for years: how poverty should be measured. This could make an ordinary person's eyes glaze over. The consultation process ends at the end of June, with some community consultation meetings only now taking place.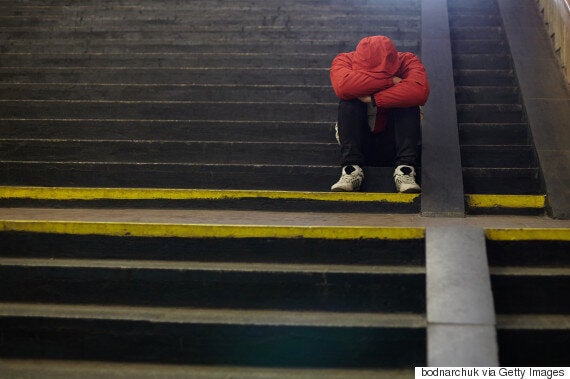 The Dignity for All campaign has offered a more user-friendly web-based survey that informed citizens can easily access and respond to. So far, about 700 Canadians have used this platform to express their views to government. We've organized workshops in several cities, to allow groups to know what the process entails, and how they might present their views to the Minister. But some of the best input seems to be coming from faith-based groups who have engaged their own MPs in the discussion.
In Toronto for example, four women, members of various Catholic religious congregations, visited their local MP. They presented Dignity for All's model anti-poverty plan, which makes recommendations in six action areas for federal response: income security, housing and homelessness, healthcare, food security, employment and early childhood education and care. The nuns expressed their strong desire to see robust targets, timelines, and accountability measures in any eventual plan, as well as sufficient funding to support the strategy's implementation.
In another event organized by the Sisters of St. Joseph of Toronto, 60 women invited two Liberal MPs from that city to hear their views. Five sisters presented their lived-experience of ministry among their most vulnerable neighbours.
One sister, who has lived in a residence of people with mental disabilities for 40 years, described how families are exhausted (and their finances exhausted as well) by caring for children with various cognitive and physical impairments. Another recounted her experience of living in an Aboriginal community in northern British Columbia, where resource developments (especially logging) take the riches of the land while leaving few benefits for these original residents.
Another sister, who works in an urban area, noted how funding was cut for a program providing good food, including fruits and vegetables, for low-income people in her neighbourhood. Yet another wondered aloud why Ontario currently spends more than $30 million on dental problems in hospital emergency departments, and more than one in five Ontarians does not visit a dentist because they cannot afford it, instead of including oral health care in the Canada Health Act. Finally, another sister spoke of her experience starting a furniture bank to support those who could not afford the basics for their homes, another form of hidden poverty.
More study is not what is needed.
One of the attending MPs, Julie Dabrusin, later spoke in the House of Commons about her experience of this meeting, recounting how valuable it was for her to hear residents of her own constituency calling for change.
Consultation processes are only partially about governments receiving expert opinion. After all, we have already had several Parliamentary studies and motions in the House of Commons that espouse the knowledge of what needs to be done to address poverty in Canada.
More study is not what is needed.
In the case of poverty, moreover, no one answer is the "correct" reply to such varied and complex realities. The consultation process can and must also be seen as a political gauge -- are there sufficient voices and votes in the community for proceeding with change?
So, even if the formal consultation finishes at the end of this month, community voices still need to be continuously heard. Politicians must know that there is a constituency advocating for the promised change, and that we will not go away.
Canadians can continue to advocate for action, most notably next October 17th, the International Day for the Eradication of Poverty, by participating in Chew on This! events in over 60 communities where the demand will continue to be for the promised strategy to become a significant step forward, with multiple, comprehensive measures that eventually legislate steps to reduce and eliminate the scourge of poverty in our country.
Follow HuffPost Canada Blogs on Facebook