While many Canadians look at the politics in the U.S. with confusion and frustration, a more informed reading of our Canadian context highlights our reality may be heading in a similar direction. Apart from the rise in right-wing and white supremacy groups, a general rise in animosity towards Muslims is growing. Silence by the political centre can lead us down the same road as our neighbours south of the border.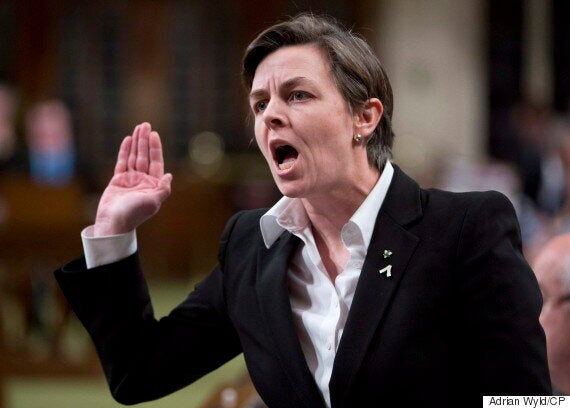 The Conservative Party, hiding bigotry under calls for free speech has fielded leadership candidates such as Kellie Leitch and Maxime Bernier, appealing to the worst form of identity politics on the backs and bodies of Canadian Muslims. Conversations about "Canadian values," free speech and a unified Canadian identity.
This rhetoric is being pushed on many levels by the far right, racists, white supremacists and fascists, including groups such as Fédération des Québécois de Souche, Pegida, Soldiers of Odin and Canadian Coalition for Concerned Citizens, among others. It has led to an escalation of hate incidents and crimes against Muslims and many other communities across the country, according to National Council for Canadian Muslims. Unchecked Islamophobia is opening opportunities for other communities to be attacked.
Fear and insecurity often seeks a bogeyman to blame - in today's Canada, the bogeyman's name is "Islam."
The prime minister and Liberals, while acknowledging we have a problem with Islamophobia and advancing Motion 103, continues to push problematic legislation like C23 and not moving to address legislation created or pushed by the Harper government that unfairly targets Muslims (such as C51 and the Barbaric Cultural Practices Act). The government continues to allow Security Certificates and secret evidence to be used.
Islamophobes have created a false narrative that all Muslims are immigrants, and therefore "foreign" to Canada and it's values. They then use the fear that immigrants are going to take jobs away and threaten Canadian safety, both of which are red herrings and ridiculous.
Right now, approximately 25 per cent of people polled in a recent EKOS poll said that they feared losing their jobs. There has been a drop in people identifying themselves as being from the middle class from 67 per cent to 46 per cent, while 60 per cent of Canadians said that they would not be surprised to see violent class conflicts emerging in the future. None of these are connected to Islam or Muslims. Fear and insecurity often seeks a bogeyman to blame -- in today's Canada, the bogeyman's name is "Islam."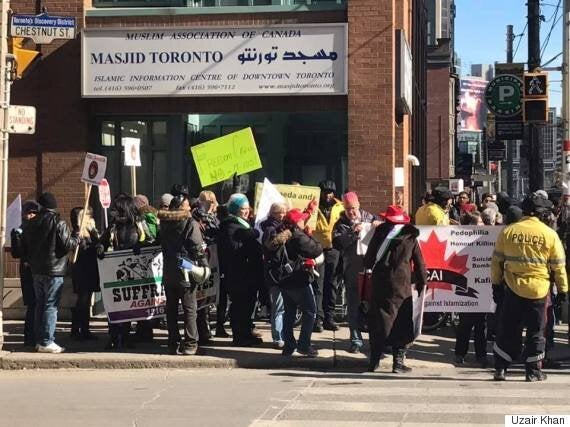 At the heels of the recent terrorist attack at a Quebec mosque, protesters came out to speak for "free speech" and show their anger towards Motion 103. Ironically, it is free speech that is needed is for Muslims to be able to define their own experiences of systemic racism -- Islamophobia.
Extreme hatred is not new to Canada. The KKK's roots in Canada can be traced back almost 100 years and has had many manifestations and permutations. Recently, groups like Soldiers of Odin, whose parent group in Finland are tied to neo-Nazis, are regularly patrolling Muslim-majority neighbourhoods in Quebec and claim to have chapters across the country. La Meute's secret Facebook group, based out of Quebec, has over 40 000 members. They believe that radical Islam is on the rise.
A recent poll suggests, 23 per cent of Canadians favour a Muslim ban with regards to immigration and 51 per cent feel that a Muslim presence has made them unsafe. The growth of troubling attitudes across the country, and the rise of Islamophobia and hate paints a grave picture.
The Conservative Party is inflaming identity politics and appealing to a toxic mix of fear, anger and racism to seek re-election.
These beliefs disregard CSIS concerns of a white supremacist threat above concerns of "radical Islam," or that 17 per cent of "lone-wolf" terrorist attacks around the world have been linked directly to white supremacy and extreme right-wing ideology.
The anger and resentment that may exist among some should be addressed by political leaders. So too should the real threats of white supremacy and the far right. The Conservative Party, which at one time considered itself to be "progressive," is opportunistically inflaming identity politics and appealing to a toxic mix of fear, anger and racism to seek re-election. In so doing, the realities south of the border can well become our own reality here in Canada.
If we don't want this to be the case, we need ALL Canadians to stand up -- including the true Progressive Conservatives, the Liberal government, political leaders, interfaith leaders, unions, human rights and social justice champions -- and speak up individually and collectively for Canadian Values.
A Canada that is more just to our indigenous, black, LGBT, Muslim and all racialized and marginalized communities. There have been many individual solidarity actions, now we need collective bodies to say and do something to address this.
We ignore Islamophobia at the peril of Canada's future.
Follow HuffPost Canada Blogs on Facebook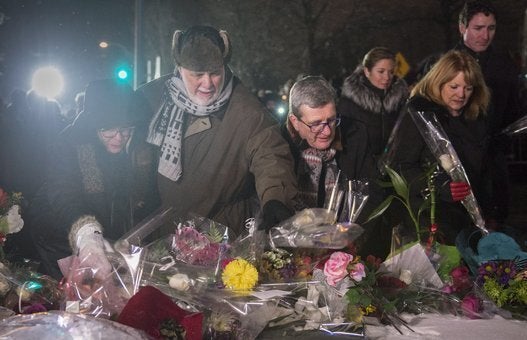 Vigil For Victims Of Quebec City Mosque Attack