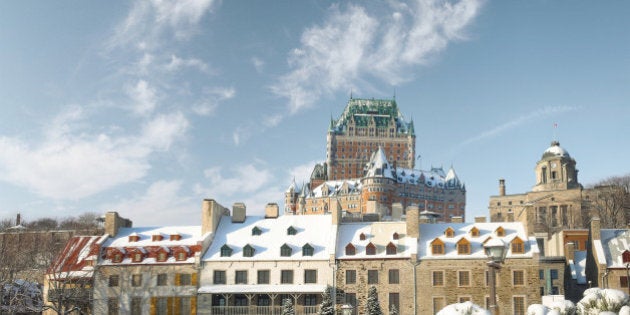 For generations, tourists have loved Québec City and now a group of thought leaders and cultural innovators have formally acknowledged its charm. In September 2016, the annual Leading Culture Destinations Awards named Québec's provincial capital Culture City of the Year, beating out Los Angeles and Lyon, France. Winners are determined by a jury of international experts in art and travel. Designed to be the "Oscars for museums," the Leading Culture Destinations Awards have expanded to celebrate outstanding art hotels, museum shops and museum restaurants, among other categories. Here are nine reasons Québec City is deserving of the accolade, presented in partnership with Québec Tourism.
Want to walk the path Benedict Arnold did when he led troops on an invasion during the American Revolution? How about standing on the spot where the battle that defined Canadian history was fought? Or humming "O, Canada" in the place the anthem was first sung? You can do all these fascinating things — and much more — inside Québec City, a UNESCO world heritage site with more than 400 year of vibrant history. This fortified city is bursting with historic and cultural activities for visitors to enjoy this winter season. Take a walk down the Old Port with its incredible views of an icy St. Lawrence River or skate in Place D'Youville, one of the most historic and beautiful squares in the city. Monastère des Augustines is a particularly unique site. It's the first hospital in Canada and United States turned holistic health centre where visitors are able to learn about the Augustinian Sisters' heritage while relaxing in a holistic health overnight retreat. Some overnight packages include meals enjoyed in silence, yoga and meditation.
Québec City exudes European charm, passion and love. It teems with beauty and commands your heart to lose itself in the moment. Whether you're enjoying a divine meal or strolling together through the streets, the opportunities for romance abound here. Uncover the city's hidden gems while on a horse drawn carriage tour with Calèches du Vieux Québec. It's an enriching experience that's made for couples.
L'Initiale, Légende par La Tanière and Laurie Raphaël are just some of the best restaurants in Québec City. At these fine-dining establishments, diners can expect to taste distinct flavours that showcase Québec's agricultural riches. Enjoy a serving of foie gras and never pass up on duck confit. It would be a mistake to not mention Québec City's maple syrup treats. A trip to a sugar shack to learn how maple syrup is made or an afternoon at Le Relais des Pins to try tire d'érable (maple taffy made by pouring hot maple syrup on clean snow) is always a good idea.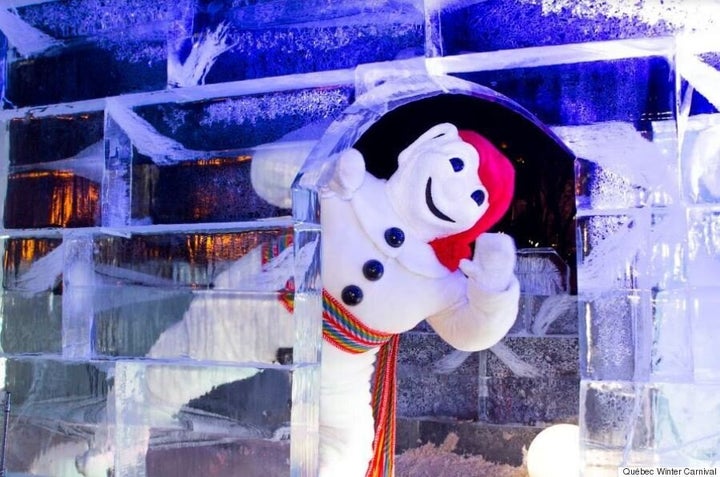 The annual Québec Winter Carnival is one of the world's best examples of how cold weather can be fantastically joyous. Games, rides, fireworks, dancing, and all around merriment hits the city each year. Some of the fun includes canoe races on the frozen St. Lawrence River and snow sculpture contests. And don't forget to take a picture with the iconic Bonhomme!
5. Architecture And European Charm
When in Québec City, one must visit the Breakneck Stairs -- 59 steps that wind down from Côte de la Montagne to Rue Petit-Champlain. Built between 1685 and 1689, the staircase is just one of Québec City's unique and enduring architectural wonders. The city's European charm can also be seen at Place-Royale, one of the oldest French settlements in North America. Feel as if you've been transported to 1600s New France during a visit to Musée de la Place Royale and Notre-Dame-des-Victoires Church, one of the oldest stone churches in North America.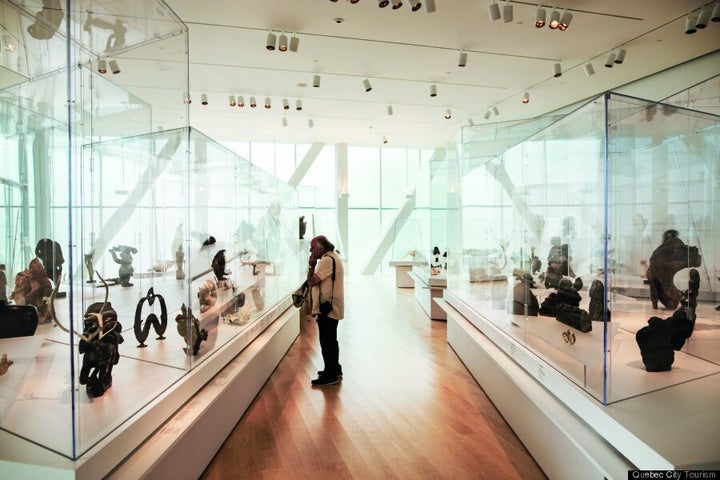 Filled with art, Québec City will make you stop and gaze multiple times during your visit. The fine arts museum (Musée national des beaux-arts du Québec) displays Québec art from all periods. The newest marvel worth checking out is the Pierre Lassonde Pavilion. Opened in June 2016, the Pavilion was designed by the architectural consortium OMA (Office for Metropolitan Architecture) of New York and Provencher Roy from Montréal. The building has numerous exhibition spaces: six exhibition galleries for a post-1960s collection, two temporary exhibition galleries and three permanent exhibition galleries housing contemporary art, Inuit art and decorative arts and design.
7. Stunning Accommodations
Called the most photographed hotel in the world, Fairmont Le Château Frontenac is the towering landmark that defines Québec City's landscape. The hotel dates to 1893, but it's not the oldest in town. Hotel Clarendon, built in 1858, is the longest operating hotel in the city. If you prefer boutique stays, Auberge Saint-Antoine is luxurious and inviting. And if you like to take things to an extreme, you can try to spend a night in Québec's Hôtel de Glace — the famed ice hotel situated in Valcartier Vacation Village, the largest winter playground in North America.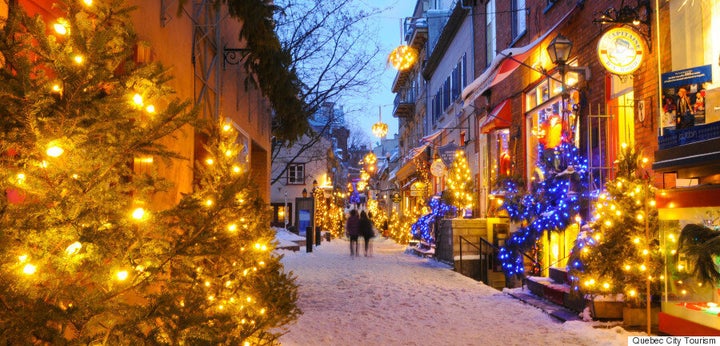 Both the old and new cities have splendid shopping finds that you won't encounter anywhere else. Historic Quartier Petit Champlain features several local artisan shops, romantic bistros and fashion from renowned designers. Meanwhile, the Saint-Roch district is an exciting neighbourhood with new stores and fashion for you to discover.
You can't have great culture without great people. Folks in Québec City are welcoming, friendly, and passionate about art and gastronomy . They're proud of their town and the Leading Culture Destinations Awards gives them one more reason to be.
Be sure to experience all that Québec City has to offer this year. Designated Culture City Of The Year at the prestigious Leading Culture Destinations Awards, the walled city is unlike anything else.