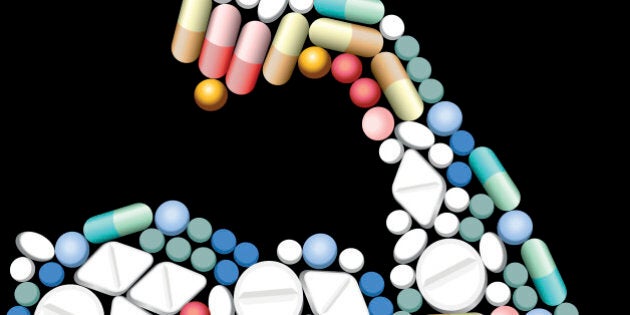 Doping in sport continues to be an important concern for all engaged in the struggle for clean sport around the world. Doping endangers athletes' health, and undermines fair competition and the integrity of sport.
Leading up to and throughout the Rio 2016 Olympic and Paralympic Games this past summer, doping in sport and the efforts to curb the problem were top stories in news columns around the world. The issue continues to be a top priority for Governments and the international sport community.
As a Paralympian and through my subsequent experience in various positions in both the Canadian and international sport systems, I have seen first-hand the positive impact the independent World Anti-Doping Agency (WADA) has made in the fight against doping in sport. WADA is increasing the pressure on organizations and countries that don't comply with the World Anti-Doping Code. We are gaining traction on this. It's working. Cheaters are being exposed.
At the same time, we cannot be complacent in our efforts. There have been a number of important meetings held recently to discuss the future of WADA and find ways to improve the anti-doping movement, including a National Anti-Doping Agency (NADO) Summit in late August, a WADA Thinktank in September, the 5th Olympic Summit hosted by the International Olympic Committee (IOC) in early October, and a further NADO Summit held in late October. These meetings have provided a number of constructive recommendations to strengthen WADA, including:
•Improving WADA's capacity to conduct and follow up on investigations;
•Providing policy support to encourage, protect, and engage whistleblowers;
•Implementing a more rigorous monitoring process for WADA accredited laboratories and stronger requirements for them to operate autonomously;
•Improving security systems to protect information;
•Strengthening the agency's governance; and
•Increasing the agency's power and funding.
I expect these topics will be among those considered at an upcoming meeting of governmental representatives to WADA that I will attend in London, England, on November 17 and 18. I look forward to these discussions, as well as to the WADA Foundation Board meeting in Glasgow on November 20, where we will collectively consider the next steps for the future direction of WADA.
I am encouraged by these recent discussions and firmly believe that WADA must continue to be the global regulatory organization responsible for the harmonization and regulation of anti-doping policies and programs. It is vital that Governments, the Olympic and Paralympic movements, International Sport Federations, coaches and athletes work closely together to unequivocally reaffirm the uncompromising principles of clean sport and support WADA as a central agent in dealing with the complex doping issues in the dynamic and challenging environment we all live in.
It is important to recognize that WADA is a unique partnership between governments and the sport movement to protect the integrity of sport and the health of its participants. We must strengthen this partnership and reinforce our collaborative efforts to ensure that WADA can continue to play its vital role in pursuit of a level playing field for all athletes now and in the future, whenever and wherever they compete.
Governments and the sport movement have invested significant resources in the fight against doping and will continue to do so. There has been enormous progress to date, but much more can and should be done. To not do so would have broad and far-reaching consequences. I look forward to offering leadership in these important discussions about how to strengthen WADA and the anti-doping movement.
Follow HuffPost Canada Blogs on Facebook