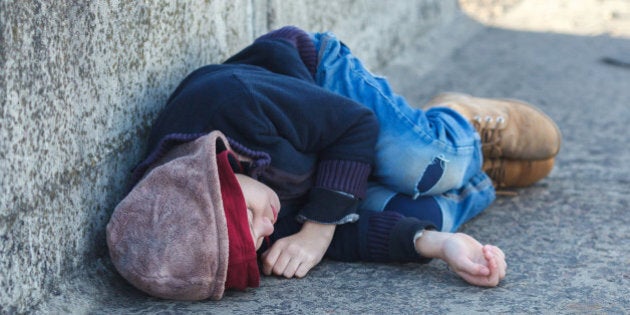 Leaving my office around 7 p.m. last week, I found a man by the door looking for information about our food bank. I gave him the details about our hours and encouraged him to come to our drop-in meal program. He thanked me, but explained he wouldn't be able to make it to any of our services because he would be at work.
And there you have it. The very common experience of Torontonians who are working and still require assistance from food banks. This should be top-of-mind for those at Toronto City Hall, who seem to have lost their nerve when it comes to making meaningful change for people living in poverty.
There was great excitement following council's unanimous support in November for the city's first-ever poverty reduction strategy. Only three months later, the city's budget committee is proposing that $6 million is all the city can afford to spend to reduce poverty this year -- far short of the $75 million a cross-section of community leaders and organizations have urged council to consider in order to give this strategy teeth.
This enormous disappointment prompted Councillor Gord Perks to ask the committee: "For whom is this budget affordable?" It is not, as he said, affordable for those on housing waiting lists or families in need of child care. And it is certainly not affordable for future generations of Torontonians.
Poverty only gets more expensive, so this is not a good long game Mayor Tory and the budget committee are playing on the city's behalf.
Community activists are holding a bake sale-themed rally next week to keep the pressure on councillors. The irony should not be lost on Torontonians. Canada's largest city has a world-class problem with poverty, and yet we seem ready to put our heads in the sand and hope that maybe, just maybe, it will go away.
Rest assured it's not going away. Far from an old-school approach to budgeting, we need leadership and new approaches to revenue generation unless we want to be paying for the growing costs of poverty for years to come.
Relative to the provincial and federal governments, municipal governments have limited policy levers to pull on when it comes to poverty-related issues -- which is why this strategy is so important.
It represents a long, thoughtful approach in which thousands of Torontonians showed up and took part, and city staff's final report includes recommendations for long-term, innovative building and immediate action.
Community benefits agreements and procurement policies are a smart way forward and should be embraced -- making the money we spend achieve multiple goals. Setting targets to hire local people as part of capital works projects such as the Eglinton LRT is just a good way of doing business, getting income into communities, by employing local people to build infrastructure in their neighbourhoods.
Similarly, buying local food as part of procurement policies means support for local farmers and producers, a stronger local economy, a more sustainable food system and less environmental damage as we lessen our reliance on far-away foods. Those are among the recommendations in the poverty reduction strategy -- making better use of the money we are going to spend anyway.
But it also included things like making our transit system more affordable for low-income people so they can get to work, to school or to the food banks they increasingly use. It included recommendations to champion a living wage standard across Toronto, and new child care spaces.
The budget could be more affordable and real investments in poverty reduction could be made if council considered a range of revenue-generating tools. It's good news the budget committee passed a motion to study best practices in revenue generating.
The results of the study will likely include options that have been left out of the equation so far: the $64 million from the Vehicle Registration Tax, increased property taxes (so they're comparable to surrounding municipalities) or increasing sin taxes (tobacco, alcohol and parking tickets). In not aggressively pursuing new options this time around, the budget committee is abdicating instead of leading on poverty reduction.
The problem is not with the poverty reduction strategy. While not perfect, it is creative and dynamic. It is more than disheartening to have had the mayor lead the city into a significant discussion on poverty, and then not follow through when it matters most. Unanimous consent was the easy part.
How many more people will show up to work hungry before council decides to take a longer and a bolder view of what Toronto needs? How many kids living in poverty is actually too many for us as a city?
Follow the money. It tells you about priorities.
Follow HuffPost Canada Blogs on Facebook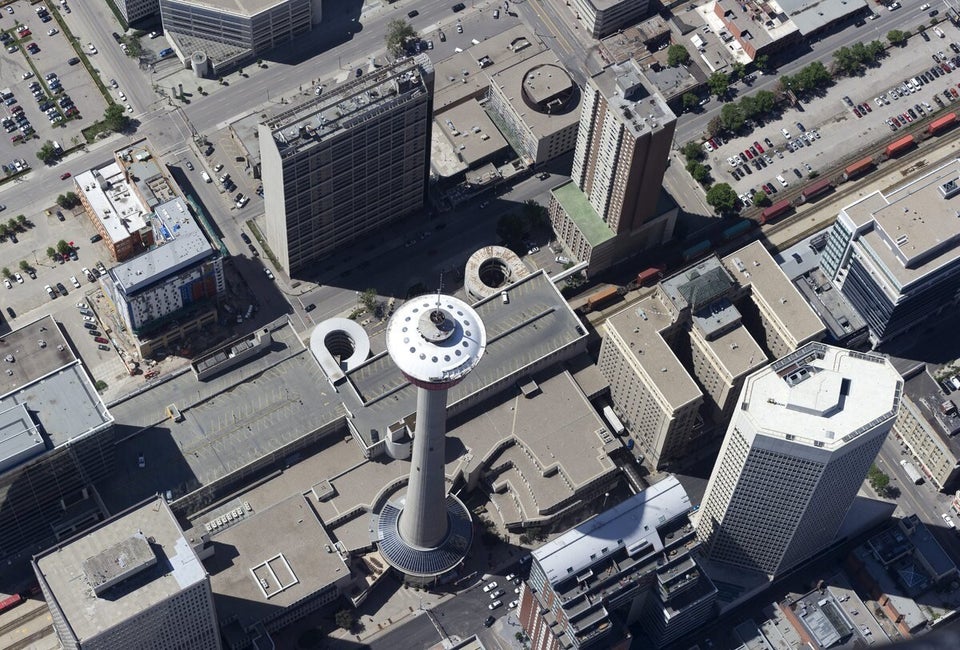 Best To Worst Poverty Rates In Canada
Popular in the Community