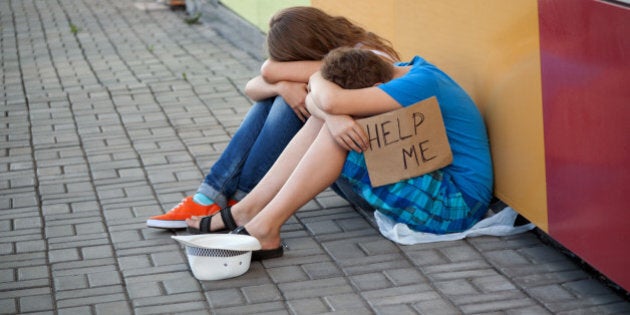 As society grows increasingly better connected, it's also becoming infinitely easier to offend someone.
Celebrities, businesses and really, anyone, can post something foolish on social media (usually a poorly thought-out joke), and the next thing they know they're the target of intense public scrutiny.
While much of this online outrage is in reaction to serious insensitivity, too much seems to be directed at nonsense. How is it that we become outraged by one tweet from a celebrity and not by any number of grave issues and epidemics facing society as a whole? After all, there is certainly no shortage of worthwhile causes to support.
Virgin Mobile RE*Generation recently commissioned a survey with Innovation Curation to examine the issue further. What struck me was that more than half of youth feel there is some risk of them becoming homeless over the next few years. In addition, one in three Canadians surveyed said they know someone who's been homeless, and nine per cent identified as being homeless themselves at some point in their life.
The good news is there is a solution to helping at-risk and homeless youth emerge from the cycle of homelessness, and it starts by looking at the barriers they face. According to the same study, over half of youth surveyed agree that it is difficult to find that first career job, and 42 per cent believe they only landed their position through connections. Forty-two per cent of respondents also admit they could be in a much worse place today if they hadn't gotten a few key breaks as a youth, something I can personally relate to.
When I finished high school, no way could I afford post-secondary tuition. Luckily, a family member gave me a break by giving me a job and helping me save for school. After 15 hard months of manual labour, I was more than motivated to further my education in search of better opportunities.
My second big break came when I was ready to start my career. My dad always chatted up the folks at a local bakery where he would grab his morning espresso, and as luck would have it, a creative director of an ad agency also frequented the establishment. Thanks to dad's charm and persistence, I landed an interview for an internship, and the rest is history.
Without these breaks, I would have either skipped school altogether or ended up buried in debt. And I'm sure I'm not the only one.
Let's face it; you need breaks in life, and you need all the help you can get when looking for that first job. Now put yourself in the shoes of those who didn't go to post-secondary school because they had to provide for their family, or those who never had sweet connections or slick-talking dads to help them out.
That's the case for many at-risk and homeless young people who lack the education, experience and training they need to land a job. Homeless youth have essentially been locked out of the job market, and we need to work together to unlock opportunities for them.
Instead of being offended by a distasteful meme or tweet, let's go on the offensive against youth homelessness in this country. By providing young Canadians with training and opportunities, we can help them secure meaningful jobs and emerge from the cycle of homelessness.
We just need to channel our "outrage" differently and focus on building people up rather than tearing them down online.
Check this out if you want to learn more about this important issue.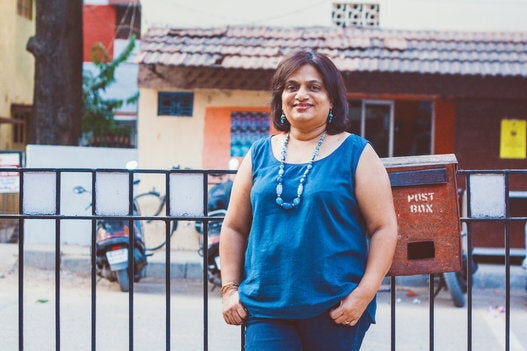 11 Women Who Made A Difference Using Social Media
Popular in the Community