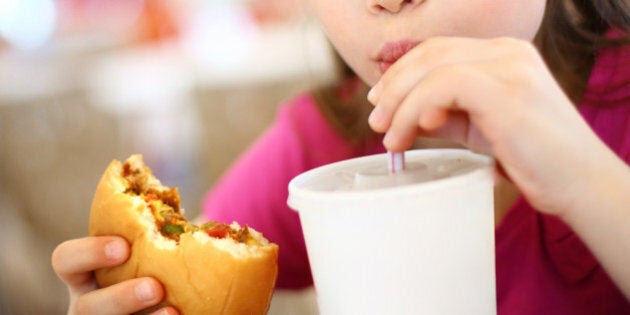 We need to use every tool to fix our unhealthy diets
It is encouraging to see federal government moving in several important areas to help Canadians make better food and beverage choices
We can't cure heart disease or diabetes. But we can help prevent or delay them and other chronic illnesses in one vital way -- with a healthier diet.
Easier said than done, of course. Most of us consume far too much sugar, saturated fats and salt, largely through highly processed foods. Often without even knowing it.
That's a big reason why since 1980 the number of adults with obesity in Canada has doubled and the number of children with obesity has tripled, setting them up for many health problems.
How can we change this disturbing trend? While there is no silver bullet, we do have a number of tools at our disposal, particularly in helping Canadians know about and take control of what they eat.
Announcements last week from Health Canada are encouraging -- new rounds of public consultations on changes to Canada's Food Guide and a new consultation on a proposed approach to restrict food and beverage marketing to children. These are two very effective tools at the government's disposal to help us make the changes to our eating habits we so desperately need.
Restricting food and beverage marketing to children and youth is one of the most important measures available. This marketing -- of which more than 90 per cent is for unhealthy foods high in salt, sugar and/or fat -- is insidious and getting worse, particularly through ubiquitous marketing to kids online. In the average eight hours per day our kids spend in front of screens, they are constantly bombarded by such marketing.
Research sponsored by Heart & Stroke earlier this year showed that Canadian children age two-11 were exposed to 25 million food and beverage ads in one year on their top 10 websites alone. Teens are similarly bombarded and, as research has shown, are still very susceptible to such efforts. It's no surprise they are the highest consumers of sugary drinks. In 2009, the average number of food-related advertising spots viewed by children per month on children's specialty channels in Vancouver and Toronto was 68.6 and 124.6, respectively. Almost all advertised food is unhealthy.
Quebec has banned commercial advertising of all types to children 13 and under since 1980, with positive results. It's long past time that protection against the full range of food and beverage marketing was given to all Canadians age 16 and under. This is one of the most effective ways to protect our children and youth and support parents in making healthy food choices for them.
The new public consultation on the Canada Food Guide is also an encouraging step in the process of helping Canadians eat better. It is such an influential document both for individual families and for setting the menu in many places, including school lunch programs. Revamping this document can have an immense impact on eating habits over time.
There is another instrument available to the federal government -- food labeling requirements. The government has also been moving forward on revising nutrition labeling requirements for food and beverages. One of the most important changes they could make in this area would be to require some information on the front of packages where it would be most visible. In particular warning labels for items high in sugar, saturated fat or salt would provide quick and easy guidance. We shouldn't let this important tool lie unused in the battle to change consumption habits.
With these vital changes, the government can take great steps to help Canadians create a healthier future for themselves and their families.
Yves Savoie is CEO of Heart & Stroke, which has been dedicated to fighting heart disease and stroke for over 60 years.
Follow HuffPost Canada Blogs on Facebook
Popular in the Community