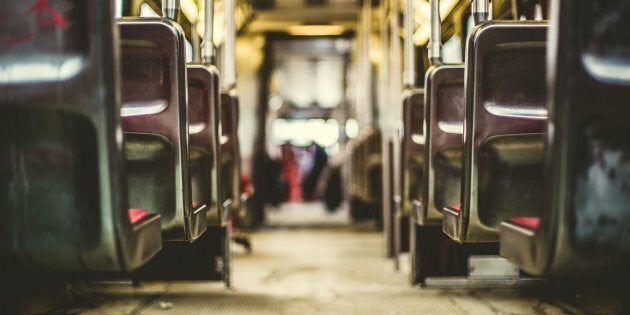 What does poverty look like in Canada in 2017?
Ask yourself what images immediately come to mind when you consider who is poor in Canada today. Perhaps for many of us, the urban poor, sleeping homeless on the streets of major cities, come immediately to mind. But if you take a few minutes to read the Poverty Trends 2017 report, you may find a few surprises.
One wonders if Canadians realize that most people living in poverty in Canada are working poor (70%). This year's Poverty Trends report notes that precarious employment, or employment that is insecure and lacking in benefits or other protections, leaves many working age people at risk of poverty, including those who work full-time at minimum wage.
And which group seems to be most poorly-served by the design of current government supports? Single, working-age adults, of whom 42.9 per cent live in poverty (a figure that has risen from 39.1 per cent in 2009.)
While Canadians rightfully prided themselves on the decision to accept 40,000 Syrian refugees in 2015-2016, we cannot be proud of a job half-done. Why is it acceptable that 34.2 per cent of new immigrants and refugees live in poverty here?
Poverty Trends 2017 features other statistics that should make most Canadians grimace: child poverty is still at 17.4 per cent, even after the 1989 unanimous resolution in Parliament to end child poverty by the year 2000. 43.4 per cent of kids living in single-parent families are poor; 23 per cent of persons aged 25 to 64 with disabilities live in poverty; 25.3 per cent of Indigenous people live in poverty, as do 13.9 per cent of the entire Canadian population, a total of 4.8 million people — or one in seven people in this country.
Would you have guessed that Canada's city with the highest poverty rate is now its largest city, or that some medium-sized cities have poverty rates almost double the levels of Toronto and Vancouver?
Describing poverty by the numbers is, of course, important. But working to end poverty is another matter altogether.
After the 2015 election, the newly elected Canadian prime minister, Justin Trudeau, mandated Jean-Yves Duclos, his Minister of Families, Children and Social Development, to develop the first-ever federal strategy to reduce poverty. Two years later, we're still waiting to see what the Liberals mean to do.
M. Duclos, a Laval University economist, has researched these issues in his professional career. As Minister, he opened a public consultation process on poverty (from February to August of this year), appointed a group of advisors on poverty issues, and held meetings with interested stakeholders — yet the public is still awaiting a sense of how, and when, the government is prepared to act.
Will the eventual strategy include timelines and targets in order to measure progress? Will an independent body be appointed to measure and report on the various successes and or failures of the strategy? Will an institution like the National Council of Welfare (which ran from 1969 to 2012, when it was closed by the Harper government) be re-established with renewed mandates and competencies for research, reporting and public engagement?
October 17 is the UN's International Day for the Eradication of Poverty. In over 80 places across Canada, groups will be organizing around Chew On This! Activists are asking for concrete action to eliminate poverty in our wealthy and prosperous land.
In early 2018, Canadians will get a sense of how seriously the government plans to proceed, with the release of the Federal Budget. Will the promised federal poverty reduction plan be highlighted? Will a "down-payment" be announced in terms of new spending for solutions addressing specifically targeted populations, such as those described in Poverty Trends 2017? Or will the need for action be punted down the road to the next election year, 2019, and thus unnecessarily politicized? And will our neighbours, those now struggling to overcome poverty, be kept waiting even longer?
We know what poverty looks like in 2017. We know how we can address many of these issues. We have yet to see how our government will fulfill its promise to act.
Popular in the Community