Disney has come under fire for its recent casting announcement for the lead roles in the live-action remake of Aladdin. In particular, it is the casting of Naomi Scott as Princess Jasmine that has sparked the most outcry for "treating brown people as interchangeable."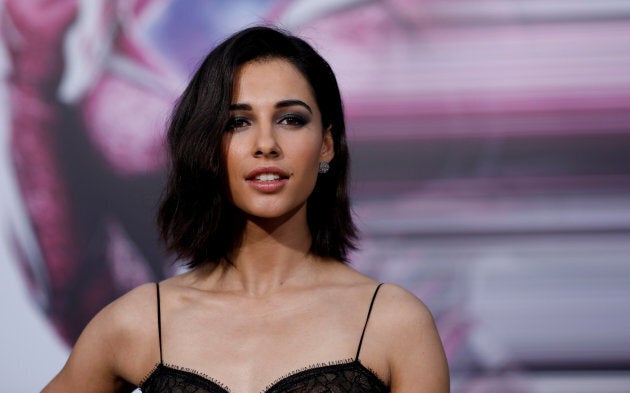 Scott — who rose to fame in the role of the Pink Ranger in this year's Power Rangers reboot — is of British, Ugandan and Gujarati Indian heritage. Some on social media criticized Disney for casting her instead of an actor of Arab heritage.
However, at around the same time there were rumours that Disney was interested in big-budget South Asian actors like Dev Patel and Riz Ahmed. There was also some major social media buzz cheering for Bollywood starlets Priyanka Chopra or Deepika Padukone. At that point, there wasn't much trash talk against the studio to select an Arab-only cast — people just didn't want to see the film get white-washed. The fallout came later.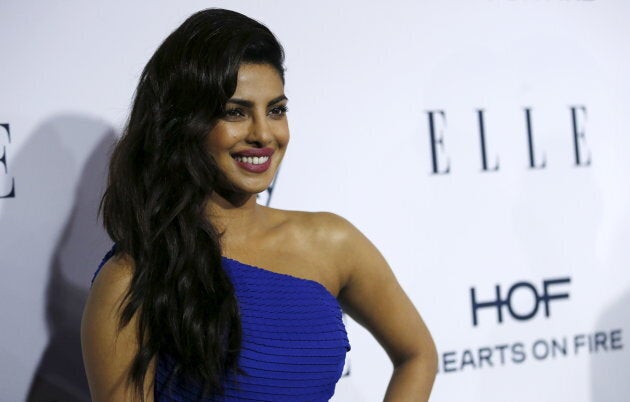 Fast-forward to Disney's D23 Expo. Mena Massoud, a Canadian-Egyptian, along with Naomi Scott, of British-Indian heritage, are announced as Prince Ali and Jasmine — the studio followed through with what they said they were going to do. However, they also created a new bone of contention — the fact that their picks are not both of Middle-Eastern background.
Drawing a line between correctness and creativity
I am very well aware of the lack of diversity in Hollywood, both behind and in front of the camera. And especially when it comes to lead roles for actors of colour in movies and on television. But when it comes to the casting for this particular film, I don't feel that Disney took us for a ride. I think they cast the right leads for the roles. Here are a few reasons why:
Agrabah is a fictional place
Like many tales, Agrabah is inspired by real places and cultures, and clearly Arabian culture and the Middle East is central to this tale. However, there are Indian elements infused as well, like Princess Jasmine's pet tiger Rajah and the Sultan's Palace that is reminiscent of Taj Mahal. Oh, and then there's the little-known fact that the original Aladdin story was actually set in China. Aladdin is just one of the stories compiled in The Thousand and One Nights — a collection of Middle Eastern and Indian folk tales. So... there's that. Now, should these characters be of Middle Eastern, Indian or Chinese descent?
While I can see that some people feel their representation was taken away, this is not a real-life story where someone is being misrepresented.
Disney clearly made a conscious effort to cast Middle-Eastern or Indian actors with the lengthy casting process and open casting call. And it isn't the first time Disney had gone to lengths with its casting. There was an exhaustive 2,500-actor search for Han Solo's role in an upcoming Star Wars prequel. Talent should be the gold standard in the search for the best fit. And shouldn't we want that?
Take a step back to see that this film is featuring three leads played by highly talented and diverse actors. I think we should be celebrating this instead of clouding it with so much negativity. On the flip side, I respect the disappointment from the Little Mix's Jade Thirlwall fans. Jade, of Egyptian and Yemeni descent, was reportedly a front-runner for the role of Jasmine. While I can see that some people feel their representation was taken away, this is not a real-life story where someone is being misrepresented.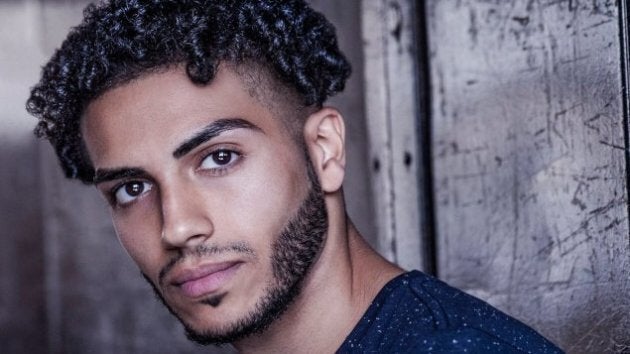 This cast displays a step in the right direction for Hollywood
Fellow Canadian Mena Massoud cast as Prince Ali had his breakout TV part in 2011 as an Al Qaeda operative in a 2011 episode of spy series Nikita. (Nothing stereotypical there). In a recent interview, Massoud said, "I can't compete for roles that require me to be Caucasian or African American, even if those characters really connect with me and intrigue me. The competition may be less, some people would say, but the amount of work to be had is less as well." For Massoud and Scott, both relative newcomers, Disney has granted these young actors their Hollywood wishes with these lead roles. And I am happy for them.
They haven't always gotten it right, but lessons have been learned and Disney is starting to do things differently. Last night I watched the new trailer for Disney's A Wrinkle in Time directed by Ava DuVernay, and literally got the chills. "I saw myself in it, and I saw so many different kinds of people in it," said DuVernay. She said of the film's diverse cast that she wanted to assemble a group of people "that looked like you, that looked like the real world." I am excited about the upcoming year for film and hope that Disney and the other major studios will continue with this step in the right direction.
Social media shouldn't dictate our moral code.
You can't please all the people all the time
Social media can be a double-edged sword. It makes us more aware of issues around us, but can also be a stomping ground for racist rants and hate. However, social media shouldn't dictate our moral code. We have to strive to do the right thing and be our best with the understanding that even the best may not be good enough for everyone.
Some could see Mena Massoud's choice as questionable. Yes, Egypt is an Arab country. Its official name is the Arab Republic of Egypt, it is a member of the Arab League and its people speak Arabic. But "all the invasions that Egypt has experienced over millennia, including the Arab invasion, do not seem to account for more than 15 per cent of modern Egyptians' ancestry. So Egyptians are not genetically Arabs, but they may be so culturally and linguistically" according to The Guardian. So, should we re-think his role, too?
Will Smith is not blue but we don't hear anyone complaining about that — yet.
Meera Solanki Estrada is a Fashion & Culture Expert. Follow her on Instagram @meera_fusia and Twitter @MeeraEstrada.
Follow HuffPost Canada Blogs on Facebook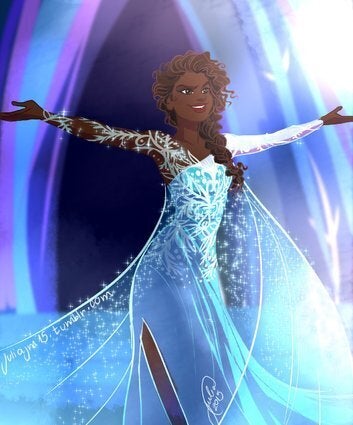 Disney Princesses Reimagined