While we love painting our nails on the regular, we dislike being confined to a table or desk in order to do so. How are we supposed to watch "The Bachelor" and do our #ManiMondays without spilling the bottle of polish all over our white couches?
Presenting Tweexy, a wearable nail polish holder that will make painting your nails THAT much easier.
The silicone ring is soft to the touch and features a bowl-shaped rectangle (called "the crown") that holds virtually any nail polish bottle. It has a gripping feature at the bottom to allow you to open your polish with one hand, and has two built-in rubber wings so you can move the tweexy from hand to hand with wet nails.
Here's a clip of the tweexy in action:
The tool is so convenient, you can virtually use it anywhere.
Outside during your lunch break:
You can even paint them while playing your ukulele!
(Okay, maybe that's for the more advanced users).
And we definitely don't recommend this:
But other than that, consider us sold!
The tweexy is available on Amazon for $14.95.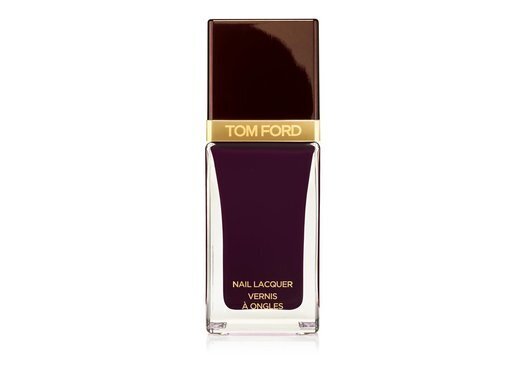 Best Dark Nail Polish