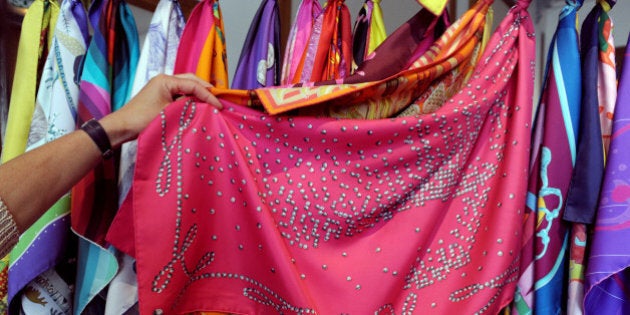 A few years ago, when I was in Europe I watched as women would their ride bicycles as though they were on the pages of Vogue. In crisp t-shirts, jeans and a scarf neatly wrapped around their necks. My first thought was how do they do that? How can they ride a bicycle and look so chic. Also, how can I wear a scarf, look so nice and well put together?
When I returned to Canada I tried to get this look together. After a few failed attempts at wearing scarves that were either too bulky or just not my style, I was finally able to find scarves that suited my personality and wear them so I felt my best self.
I am now a big believer in the power of the scarf. By adding a scarf, I can take any outfit and add something special to it.
I spoke with Vasi Callas, the Founder and Designer of VASI Moda and she shared with me her tops tips for choosing a scarf to fit your personality.
Vasi says, "The scarf is like choosing a piece of art. The colours are one of the first things that people notice and that draws them into the scarf. We all have our favourite colours. Then emotion also falls heavily into the equation, how you feel when you look at the prints and the colours. Like art, you will know which prints and colours you like when you look at them, it is a very personal choice."
How To Add A Scarf To Your Outfit
Let's start with the fact the scarf is a great finishing touch to any of our basic wardrobe pieces. It will add some personality to our basic monochrome wardrobe- black, white, navy, blue jeans, etc. It is becoming more and more for every season that accessories are steering the ship. Clothes are the accessory to the accessory. The accessory is what makes the fashion statement in today's world.
Try a "V" shaped scarf this can create a beautiful drape. They are so versatile, they can be worn in a lot of ways. You can start with it draped around your neck and loosely knotted, then go into a cold room or a slightly chilly night and pull it down over your shoulders as a wrap.
Scarf design is really about effortless elegance. Simply drape, wrap and knot it around your neck. You can be creative and try a style guide that shows a lot of great and very simple ways to wear a scarf. Scarves can be intimidating to a lot of people, they think they need a manual to wear them and most of us do not have the time or patience to get into complicated tying instructions. A guide to tying the scarf will help you understand ways to wear a scarf.
Very trendy on the resort, spring and summer runways right now are the Full Head Wraps, Headbands, Braid Weaves, Turbans and Hat Wraps. Helpful for those not so great hair days too.
Neck scarves and scarves as a hair styling accessory are big trends this season and into the fall months. These are perfect for that as well as they can be worn as wrist ties, purse ties, and they are unisex and can be the perfect men's pocket square.
Top Trends For Scarves This Spring
One of the interesting things about fashion is that there are really no trends anymore. If you look at fashion, it is a little bit of everything. Many people shop by "looking for something they do not already own". As for the colour trends: cobalts and blues are big, pinks and orchids are also in (Pantones colour of the year is orchid). Black and white are on-trend for base wardrobe pieces, creating a perfect backdrop for any of our scarves.
How To Care For Your Scarf
If it is a silk scarf, lightly steam if the scarf gets wrinkled or is folded. Like any fine garment they should be dry cleaned. Keep them stored in a dry place, away from light.
If you see me walking down the street, I will most likely have a scarf on. Now I am hooked.
Stay tuned to my blog and share your comments below. Your tips and suggestions are always welcome, as I continue on my journey to find pretty, stylish and comfortable fashion.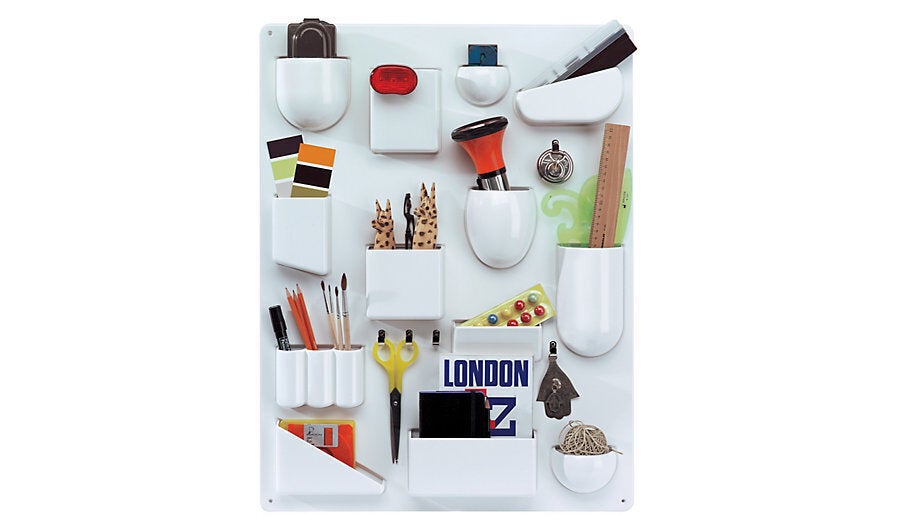 Cool And Stylish Office Accessories