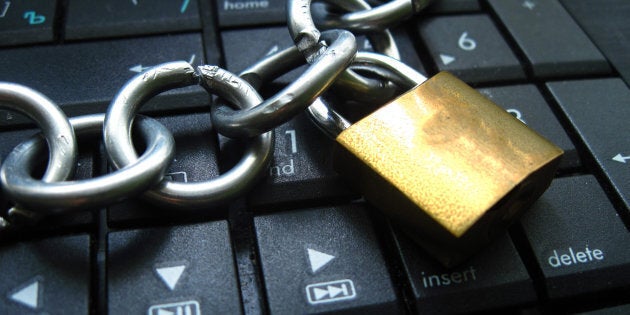 A coalition that includes global high-tech heavyweights like Amazon and Google has come out against a proposal to create a website-blocking system in Canada.
In doing so, they have placed themselves in opposition to a broad group of Canadian media companies that have joined FairPlay Canada, a group pushing for the creation of an agency that would block access to websites deemed to be involved in piracy.
If enacted, the proposal "will lead to significant loss of high-wage, high-tech jobs in our industry and other industries that are directly or indirectly supported by our industry," the Internet Infrastructure Coalition (i2Coalition) said in a submission to the CRTC.
Besides Google and Amazon, the coalition includes numerous other tech companies including domain registry firm GoDaddy and Canadian telecoms firm Tucows.
They stand against Bell, which originally put forward the proposal to block piracy sites, as well as numerous organizations that have joined FairPlay Canada, including the CBC, Corus Entertainment and the Cineplex cinema chain.
The group also includes numerous unions such as the Alliance of Canadian Cinema, Television and Radio Artists (ACTRA) and Unifor, Canada's biggest private sector union.
University of Ottawa professor Michael Geist noted on his blog that one company appears to be on both sides of this debate: Cogeco Communications, whose Cogeco Connexion subsidiary is a member of FairPlay Canada, while fellow subsidiary CogecoPeer1 is a member of the i2Coalition opposing the proposal.
The Bell-led FairPlay coalition has submitted a proposal to Canada's telecom regulator, the CRTC, that would see the creation of an "Internet Piracy Review Agency," or IPRA, that would identify websites engaged in piracy and ask the CRTC to block access to the sites from within Canada.
Watch: The top 10 countries that censor YouTube
The proposed agency "lacks accountability and oversight, and is certain to cause tremendous collateral damage to innocent internet business owners," the i2Coalition said in its submission to the CRTC.
"There is shockingly little judicial review or due process in establishing and approving the list of websites being blocked — and no specifics of how this blocking is actually to be implemented."
If a small business were to be caught up in the web-blocking scheme, even for a month, it would be "tantamount to the death penalty," the i2Coalition said. Enacting the scheme would would create uncertainty among internet-based business, the group argued.
It added that "examples of erroneous, political and competition-motivated takedowns are legion. ... In the United States, for example, there have been many examples of websites being taken down by government agencies for erroneous or faulty reasons, with massive implications for free speech and the kind of free and open competition that drives innovation and growth."
The jobs of hundreds of thousands of Canadians who work in the creative sector are at risk as a result of increasing online piracy.FairPlay Canada
But FairPlay Canada has argued the exact opposite of what the i2Coalition asserts. It says that the lack of a mechanism to block access to piracy sites is causing job losses in Canada's cultural sector.
"The jobs of hundreds of thousands of Canadians who work in the creative sector are at risk as a result of increasing online piracy, from songwriters and set builders to makeup artists and local news reporters," FairPlay says.
"Piracy will cost legitimate streaming services $50 billion between 2016 and 2022 worldwide, hurting innovation in a big way," the group said in a blog last month.
"Canada is caught in this crossfire. In fact, up to 14 per cent of Canadian households are using known subscription television piracy services or have a Kodi TV device configured to access illegal pirated files and streams."
FairPlay appears confident in the CRTC's ability to judiciously decide which websites should be blocked.
"By proposing reviews of piracy websites on a case-by-case basis by a fully independent agency and with the final decision made by the CRTC, which already has the quasi-judicial powers of a superior court, this provides a modern solution to promote the free flow of legal content in Canada, while making it harder for piracy sites to cause harm," the group said.
It argues that website-blocking schemes have been successful in other countries, including in the U.K., where it says the scheme led to a 22-per-cent decrease in piracy.
According to consumer watchdog group OpenMedia, which opposes the website-blocking proposal, more than 100,000 people have submitted comments to the CRTC about the FairPlay proposal. News reports suggest the vast majority of those oppose the creation of a website-blocking system.