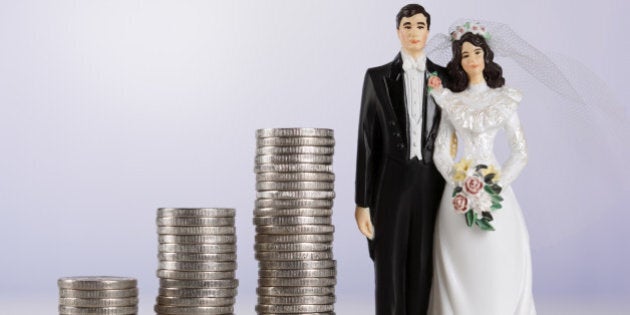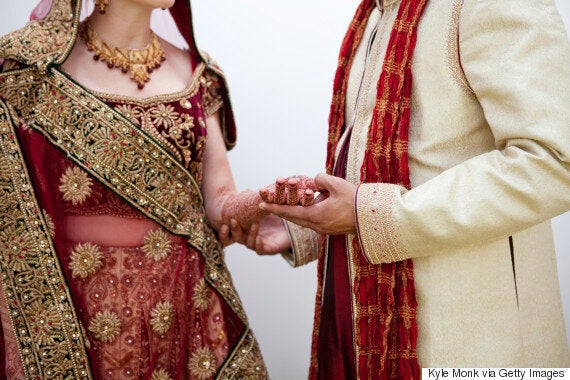 Whether you are sticking to a small 30-person wedding at a local venue or going big with a 500+ guest list and gourmet hor d'oeuvres, creating a wedding budget will help you stay organized and on top of your finances.
Roseanne Dela Rosa, an associate editor at Weddingbells Magazine, has help us put together a wedding planning guide for couples who are willing to spend everything from 10K to 100K.
"Wedding budgets are very subjective," she says. "Guest count is a huge factor and lets you save or splurge on certain things. For example, if a beautiful wedding cake is the one thing you want, then go ahead and splurge. You can still have the wedding of your dreams, you just have to know when to compromise."
The magazine is currently running a contest for Canada's cutest engaged couple, and also released a survey in 2014 for all things weddings. The survey found readers expected to spend around $23,000 for their wedding, but in reality, the average cost was $31,685 (including the honeymoon).
The survey also found couples (with the help of their parents) spent around $10,158 on a simple wedding and $28,192 on a traditional wedding. Other reports, including one from the Knot in the U.S., found the average cost of a wedding was closer to $30,000.
But budgets can be quite subjective. In some Indian weddings, for example, where wedding ceremonies and events can last for days, the average cost can be up to $65,000, according to Fortune.
If springtime also means wedding planning time, and you already have a budget in mind, you're halfway there. We're here to help you figure out exactly what you can get in your budget and how to make sure you enjoy your must-haves — even if it includes a chocolate fountain or vintage attire.
Below, Dela Rosa shows us how to organize wedding budgets around the areas of food, venue and guest list. She also offers advice on where we should spend the most money, and where we can cut back. Have any saving tips from your nuptials? Let us know in the comments below: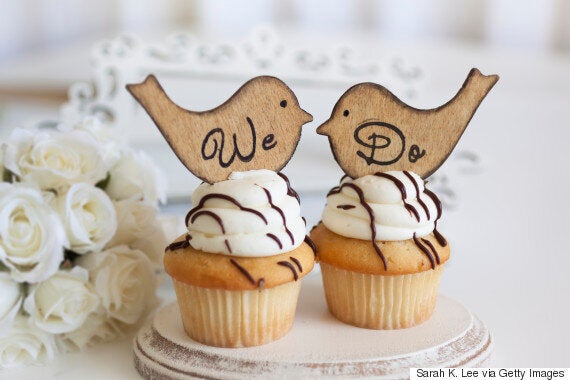 Spoil Yourself With: Catering. 10K will typically mean a smaller guest list, so go ahead and splurge on a plated meal.
The Guest List: Less than 35. Anything over will mean you'll have to cut back on other ideas.
Cost Of The Essentials: Food and venue go hand-in-hand. For a venue with a 10K budget and less than 40 guests, you're looking at around $100 to $150 per person (this includes drinks). If you top your budget with the maximum amount of guests, that leaves you $4K to split between essentials like your cake, photography and dress. We suggest using a restaurant as a venue to cut back on decor costs.
No Room For: The pretty details and extras, like a dessert table or lots of florals. Couples with a smaller budget tend to focus on the food and venue.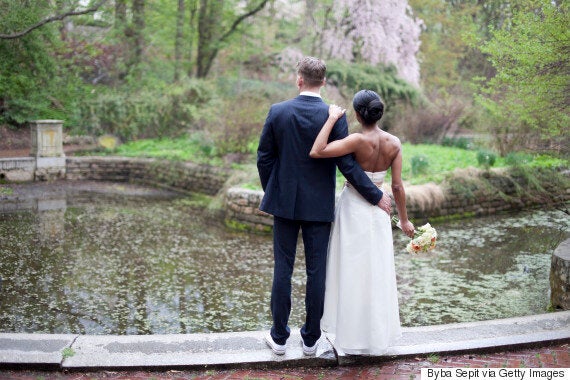 Spoil Yourself With: Photography. If you can, splurge on a really good photographer who can capture your day from beginning to end
The Guest List: Less than 100
Cost Of The Essentials: If you have 100 guests, you'll have to allot more than 50 per cent of your budget to the venue, food and drinks. This leaves you with $10K to spend on other things. If you hire a photographer for about $5K, you can split the other $5K on a nicer bouquet, bigger cake, professional hair and makeup and a pretty dress.
No Room For: Depending on your guest list, the couture wedding gown, entertainment, drinks and the photo booth.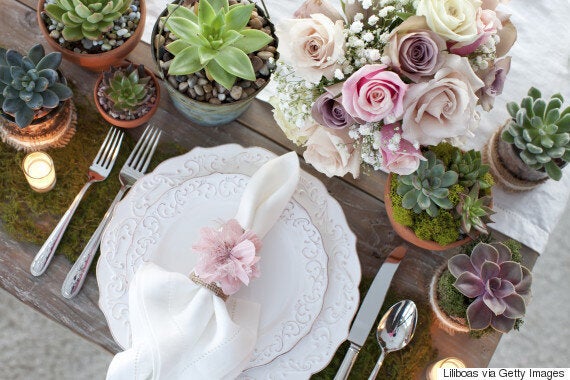 Spoil Yourself With: Upgraded rentals like better chairs or table linens. Or, spoil yourself with an awesome DJ or band for the evening.
The Guest List: Less than 150.
Cost Of The Essentials: 150 guests will put you around the $23K mark for your food, drink and venue. This leaves you with about $12K for your aisle style, sweets, entertainment, photography, and any upgrades in the venue such as mood lighting or furniture rentals.
No Room For: The videographer, the grand floral centerpieces and extra food like a huge dessert table or midnight food truck.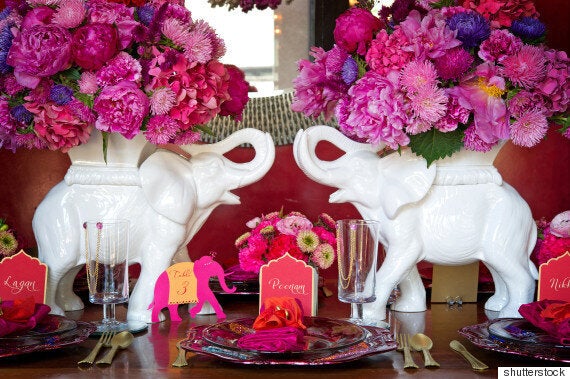 Spoil Yourself With: A couture wedding gown
The Guest List: Less than 200
Cost Of The Essentials: For 200 guests, a venue with food and drink can ring up around $30K. That leaves about $20K to splurge on your wedding dress, shoes, a photo booth and a dessert table.
No Room For: If you have a huge guest list, that outdoor wedding under a tent.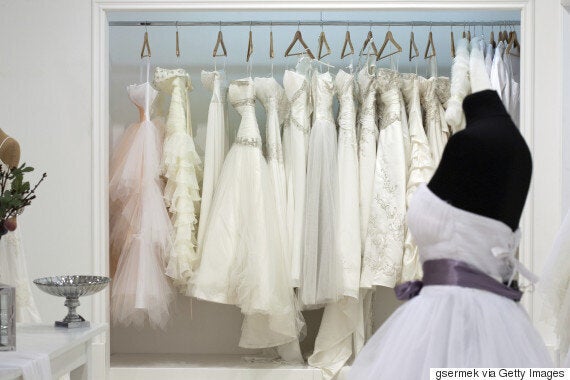 Spoil Yourself With: A nice venue
The Guest List: Less than 350
Cost Of The Essentials: For 300 guests or less, you can tie the knot at a more unique venue and still have plenty leftover cash to splurge. Expect to spend around $45K with a guest list of 300, leaving you with $30K to spend on a things like a videographer, extra décor (say, a custom dance floor), pretty floral centerpieces, a midnight buffet, as well as a live band and lights.
No Room For: Literal fireworks or a 10-piece orchestra band.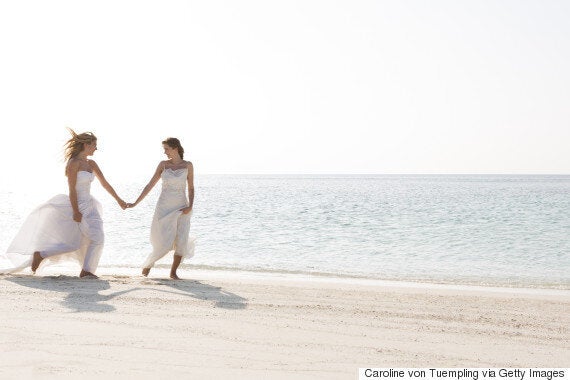 Spoil Yourself With: A long honeymoon somewhere remote or super tropical.
The Guest List: As many as you like, as long as the venue can hold your capacity.
Cost Of The Essentials: Splurge on the venue, food, music, wedding attire and still have leftovers for other ideas like a midnight buffet, car rentals and paying for your bridal party's outfits.
No Room For: Absolutely nothing. At that price, that better be the case!
Popular in the Community