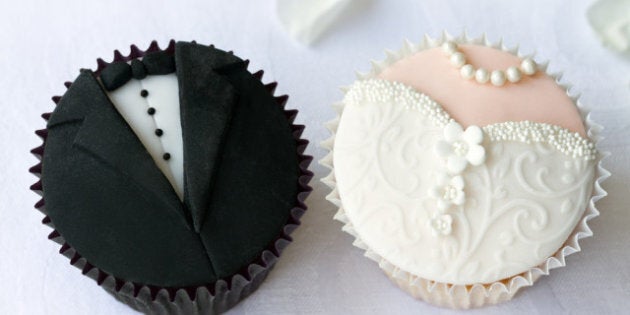 Getting hitched 101... From "I do" to "Let's party!", we have all the advice you need to plan your special day!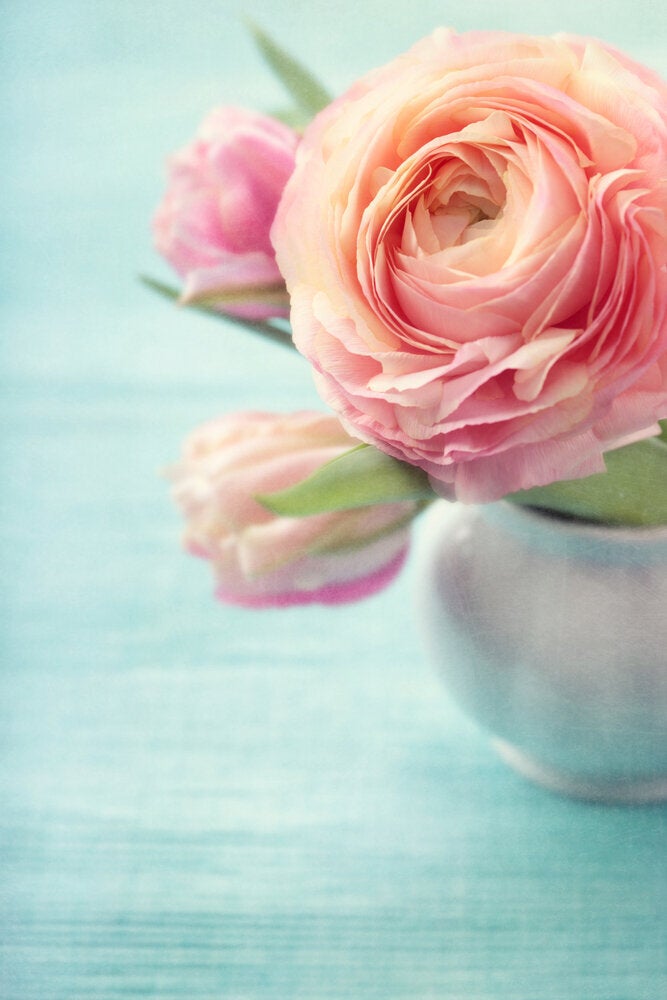 The Ultimate Wedding Checklist
• Choose a florist based on your budget. Consider: bouquets for the bride (plus an extra one to throw) and bridesmaids, boutonnieres for the groom, groomsmen, fathers and grandfathers, corsages for the mothers and grandmothers, decor for ceremony and reception.
• Is the florist booked by someone else on the same day? Do they require a deposit? What is the pay schedule?
• Seat bride's guests at left, groom's guests at right. (Check traditions: It's the reverse for some depending on religion.)
• Reserve space for family in front rows.
• Friends of both the bride and groom can be seated on the side with fewer people to even it out.
• How are you and your guests getting around? Limos? Book 'em now. Cabs? Call a company and alert a fleet well in advance. You can even rent a bus if you want.
• Prepare a "Just Married" sign.
• Write up a schedule of who goes with whom to the ceremony, photography site and reception.
• Ideally, everybody participating in the ceremony should be there. It's also nice to include out-of-town guests. Let participants know well in advance.
• Plan a rehearsal dinner.
• Delegate tasks to overzealous parents. Decide on their roles (e.g., who will give out seating cards?).
• Present your gifts to parents, attendants and each other.
Photographer/Videographer
• Before hiring, ask to meet them and request samples of their work.
• Do they have assistants? Will there be a secondary shooter? How long will they be there?
• Get a cost breakdown, including proofs, editing, copies and prints.
• Prepare a comprehensive list of must-have photos/shots.
• Check with the officiant about any restrictions on decor.
• Consider redefining the ceremony space with archways and curtains. Discuss all ceremony decorations with the florist.
• Look into tent rentals for inclement weather if you're planning an outdoor wedding.
• Decide who will be involved and figure out their order ahead of time. The line usually includes the couples' parents as well as the wedding party.
• Pick a location with enough room for comfortable traffic flow. Think cozy, not squishy.
• Decide who is handing out favors and seating cards.
• Make sure to get references.
• Is the menu flexible to accommodate any dietary restrictions of guests?
• How can they help you save money? (e.g., cocktail-hour hors d'oeuvres in lieu of appetizers)
• Inquire as to what liquors are included in cost.
• Will you need to rent anything? Extra chairs or cooking equipment?
• Designate a location for the wedding gifts.
• Instead of a guest-book table, turn your guest book into a work of art. Frame your favourite we're-so-in-love pic and have guests autograph the mat.
• Waitstaff carrying trays of nibbles is always a good idea. Talk to your caterer about whether you want to go fancy or fun. (Avoid items that require sauces or dips -- no stains!)
• The classic trio of entrée options is best: meat, fish, vegetarian.
• Be prepared for guests who may request specialty meals (vegan, kosher, halal, etc.).
• Don't force your tastes on guests. Just because you don't like meaT Or vegetables doesn't mean everyone else won't. The key is to have variety.
• Make like Chelsea Clinton and serve late-night grilled-cheese sandwiches, brownies and popcorn. The old-school comfort food is the perfect antidote to a few too many glasses of wine!
• An open bar is recommended. If nothing else, this is the reception must-have.
• Make sure there's a wide variety of pop and juice for the non-drinkers and designated drivers.
• Keep fidgety guests occupied with something: Try a fun multiple-choice quiz about the couple or custom Mad Libs.
• Make 'em work for smooches! Have guests sing a song with the word "love" in it to get you and your spouse to kiss.
• Musical chairs is a great way for guests to vie for the centrepiece.
• Ask to see the baker's cakes. Does the bakery offer tastings? If so, here's where you get to indulge your tastes: Think coconut orange, chocolate fudge or vanilla cream.
• Determine the size of cake and your desired style: tiered monster, utilitarian sheet or cupcake tree.
• Choose a cake topper. Consider a music box, marzipan sculptures or classic statues.
• What are the costs? Are there additional delivery charges or is there a fee to have it sliced?
• Keep a proper knife on hand. And figure out where guests can pick up their piece of cake.
• Choose somebody who likes being the centre of attention and is likeable -- not too raunchy but not too sappy.
• Provide them with a schedule and a list of toasts.
• There aren't any hard-and-fast rules about who goes when, but we like this order: best man, maid of honor, parents of the groom, parents of the bride, bride and groom.
• Best man: Compliment the bride and bridesmaids. Then stick to the classic humiliate-the-groom format, but don't take it too far -- some skeletons are best left in the closet. Tell jokes, jokes, jokes. Tell more jokes. Ease the sting of the disses with some sincerity: how you know each other, your perspective on the couple, best wishes for their future. End by toasting the bride and groom.
• Maid of honor: Compliment the handsome groomsmen. Echo the style of best man's speech -- embarrass the bride a bit, recall fond memories and finish with best wishes to the couple.
• Parents: Dote on their child (the father of the bride is traditionally the first to speak) and share stories about his/her childhood. It's okay to embarrass them too -- but only a little. Welcome the new daughter/son-in-law to the family. Thank service providers. Toast the health and happiness of the new couple.
• Bride: Thank all guests, especially those from out of town and the people who helped during the planning process. Give a big shout out to your bridesmaids and the entire wedding party. Say a special word of thanks to your mother. Give your account of how you met your husband -- what you liked/didn't like about him. Offer a personal message from you to him. Finish with a toast to your guests.
• Groom: Give topical remarks about the wedding day. This is also a good time to joke about any mishaps and make people laugh. Tell your version of how you met your new wife. Thank the wedding party, send good wishes to those who were unable to attend due to distance or illness. Thank all of the parents. Finish with a toast to your new wife -- talk to her directly and make it heartfelt.
• Find a wedding band or DJ that suits the style of music you're going for.
• The first dance is traditionally slow and sappy, but it doesn't have to be! If it's more your style, kick off the night with an upbeat number.
• Provide the DJ/band with a list of your must-play songs.
• The bride and groom should pop by every table. Guests will appreciate the courtesy. After all, they're here for you.
• Light small talk goes a long way. Self-deprecation always goes over well, as do complimenting clothes and giving words of thanks.
• Remember: eye contact, handshakes, kisses.
Popular in the Community