If you open a wedding invitation with a sense of dread, it turns out you're not alone. A recent Ebates.ca survey found that 30 per cent of Canadians stress about the expense of attending a wedding. Let's face it, even if you love the people getting married, it's hard not to have visions of dollar signs pop in your head, and feel the impending drain on your bank account. Rather than being daunted by the expense, explore some options to control what you spend.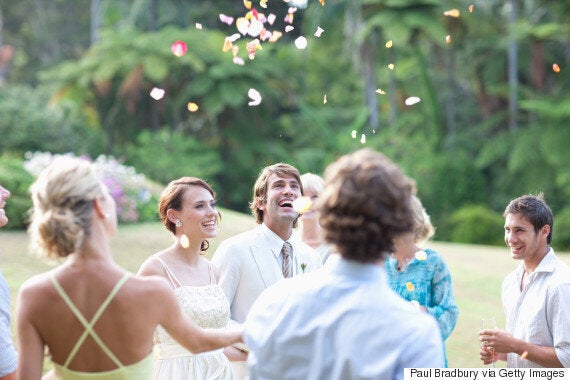 Weddings now often involve travel, whether it's a weekend trip to the couple's hometown, a rural retreat, or even a Caribbean destination. Manage your costs by booking flights or train travel well ahead of time for discounted rates. If the venue is within driving distance, look at the option of carpooling with other guests. The wedding couple will often book a block of hotel rooms for their guests at a lower rate, but there's also other types of accommodation such as bed and breakfasts, Airbnb, vacation rentals, etc. Plan ahead and do your research so you can find the best option for you.
When it comes to destination weddings you can't really control the costs, but with an average lead-time of two to three months, you can start saving as soon as you get the invitation.
Some couples hold a small reception back home for friends or family that couldn't attend. If it's just not possible, a thoughtful option is to take the couple out for dinner after they return from their honeymoon. It's a nice way to catch up and celebrate together on a much smaller scale.
Also according to our survey, wedding gifts are the third hardest to shop for, after birthdays and anniversaries. These days, most couples have likely lived together prior to getting married, and their home is already stocked with many of the items you traditionally give as a wedding gift. Although this makes it more challenging to find something suitable, it does give you the chance to be more creative!
Consider something unique like pre-arranging an experience they can enjoy on their honeymoon, such as a surprise private picnic on the beach, or a local excursion. Customized gifts are also a thoughtful choice, think crystal champagne flutes engraved with their names and wedding date. There are numerous websites that feature a variety of items that can be personalized. If they just bought a new home together, why not hire an interior designer to provide an hour or two of consultation? Or, sign them up for a cooking class if they're a foodie couple. Music lovers would appreciate tickets to their favourite festival.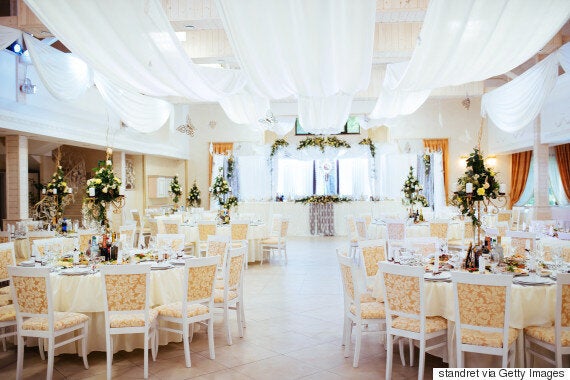 Of course, cash is often the preferred gift, as the couple can put it towards whatever they choose. This is a great idea too, and the survey showed that most of us give about $150 in cash, while we spend slightly less ($120) on an actual gift. To make cash look more present-like, put the money in a lovely handcrafted card.
Each wedding has its own dress code, whether it's beach casual or black-tie. It can be a challenge to find the right outfit, and 26 per cent of the women surveyed said that this causes them stress. While shopping, consider the time of the wedding to help you make a choice. Darker colours are appropriate for evening weddings, while daytime weddings call for lighter colours and fabrics. The location can also determine the level of formality. If you're in doubt, it's best to ask the couple for more details.
If you're at that stage in your life when all your friends are getting married, you may need several outfits. (Men have it easy as they can get away with changing their shirt and tie.) Rather than buying several dresses, choose one in a simple style and solid colour that can be easily accessorized depending on the formality of each wedding, e.g. pearls and pashmina for elegant evening receptions, or sandals and costume jewelry for a beach wedding. Remember that while you want to look stylish, all eyes will be on the bride so pick an outfit that makes you feel great and lets you show off your dance moves.
By taking these fairly simple steps to managing your expenses, you'll also be able to manage your wedding stress. When the big day comes you'll be better able to enjoy time with friends and family - and that's what it's all about.
Sari Friedman is the Marketing Director of Ebates Canada and resident shopping expert. Ebates.ca is Canada's largest Cash Back shopping site. As a fashion enthusiast and new mom, Sari has an eye for finding and sharing amazing deals on the hottest trends and must-have styles.
Follow HuffPost Canada Blogs on Facebook