Weddings can be expensive and in order to pull them off these days, couples have to start saving far in advance—and find creative ways to stretch the dollar when it comes to attire, décor and everything in between. In partnership with Scotiabank, we asked five married couples for their money-saving wedding strategies so that we too can get wiser with our wallets.
Annie Thomas and Ahmed M.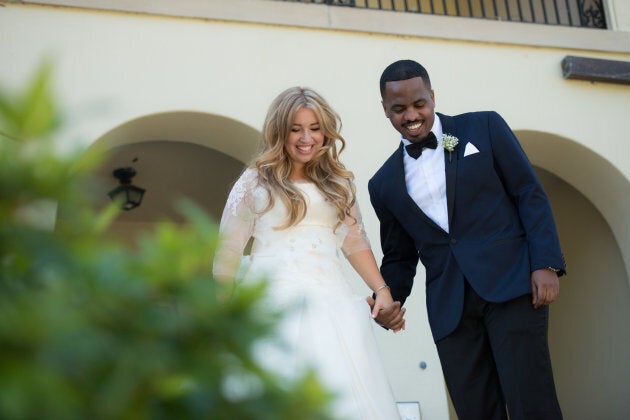 Instead of a costly wedding venue, these two tied the knot at a heritage estate in London, Ont., which cost less than $1,000 for the day—a steal compared to traditional venues, which can run anywhere from $5,000 to $20,000. To cut costs, they had an ordained friend officiate the wedding, picked the table flowers from the bride's mom's garden, and made their own signage using chalk paint. Instead of serving hors d'ouevres for their 80 guests, they held a 5:30 p.m. ceremony, followed by cocktail hour and dinner. "Don't get too caught up in the feeling that your wedding has to look a certain way," says Annie. "The day will still be amazing, as long as you show up."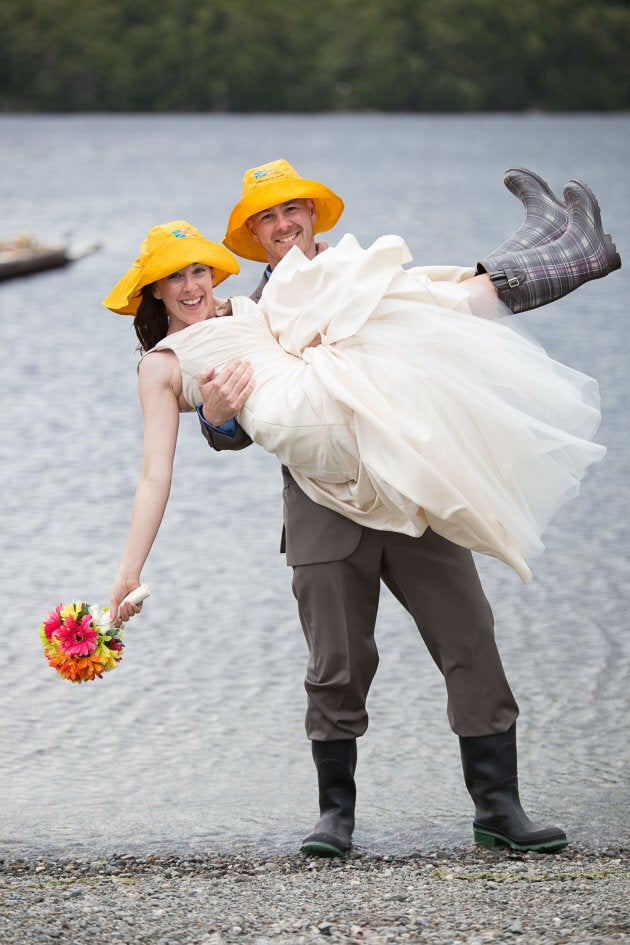 Photo: Catchlight Photography by Tina Randell and Cathy Peddle
These Ontarians-turned-Newfoundlanders had a modest ceremony atop city hall in Corner Brook and invited only 22 guests. The bride bought her dress second-hand on Kijiji for $400, and they used a points program to collect $850 worth of groceries that they redeemed in time for their out-of-town houseguests. The couple had actually originally been planning a larger wedding, but they quickly saw the costs adding up—money that they just didn't have. "Only spend what you've got," Daniel says.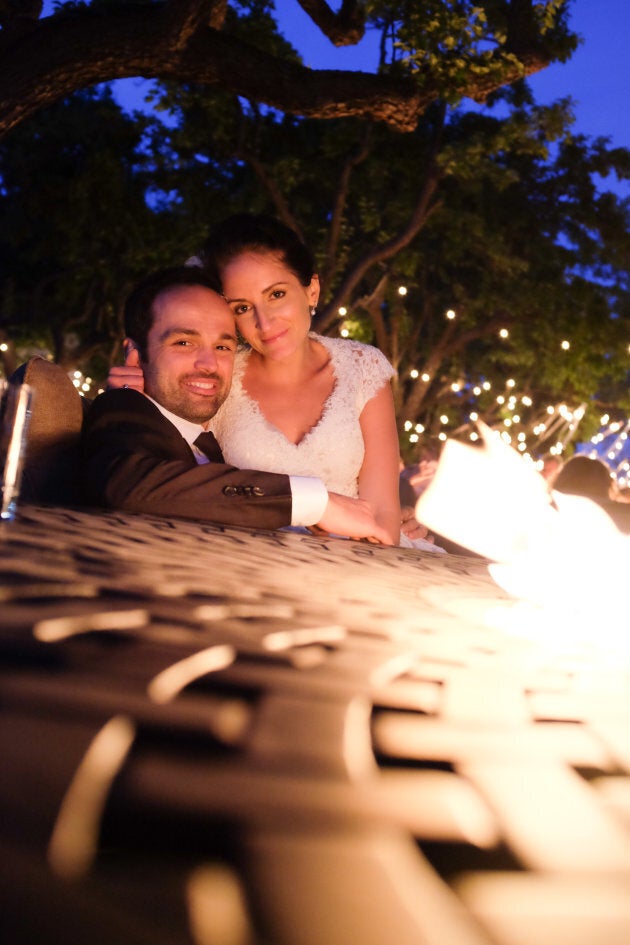 After saving around $2,000 a month for just under a year, this duo got hitched in Niagara-on-the-Lake in the company of 135 guests. The couple, now based in Vancouver, borrowed several décor items, like the steel birdcage they used for wedding cards, from recently married friends. They decided against bouquets and boutonnieres for their 15-person wedding party, and instead spent their money on alcohol that they brought to the venue themselves. "It's so easy to get caught up in the hype," Lia admits. Make sure to take stock and touch base about what's important."
Robyn and Hayden Armstrong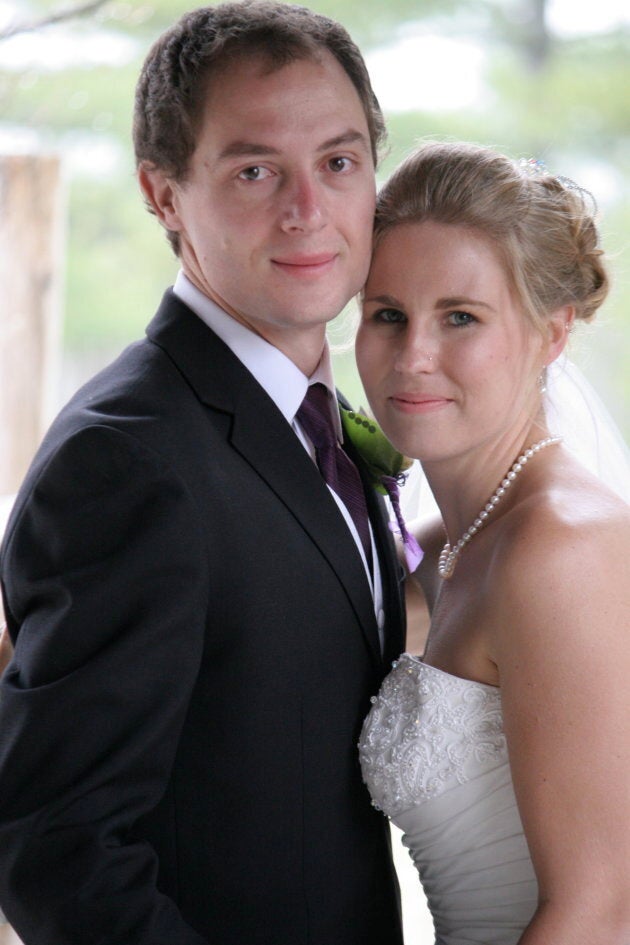 This Australian couple first got hitched in Sydney's city hall, and a year later threw a Canadian ceremony and reception with 75 guests. The bride perfected her makeup skills under the instruction of cosmeticians and then bought the necessary items for herself. She also reused her mother's diamond hairpiece and got her dress on sale for $500--the normal retail price was $2,000. While the couple didn't routinely put money away in savings, they stuck to a strict budget of $10,000 for the entire wedding. The invitations, menus and programs were DIY, and instead of splurging on new footwear the bride reused the heels from her grade eight graduation. As they say, if the shoe (still) fits.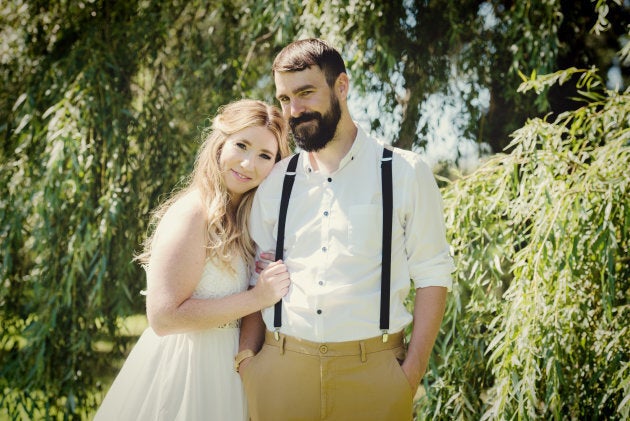 For their wedding, these lovebirds reallocated $5,000 worth of savings originally intended for a house. Leading up to the event, the Toronto couple cut out all unnecessary shopping and eating out, and the bride found her dress online for $150. Having the ceremony outdoors on a cottage rental property in Bayfield, Ont., also allowed her to go barefoot. Old wine bottles became rustic flower vases, they bought décor at the dollar store and the groom's $150 ring came from Etsy. "Those little things that you think matter," says Jacky, "no one even notices."
Creating a budget is often the first step in helping you achieve your savings goals. Now, there's a way to maximize your savings. Scotiabank's new no-fee MomentumPLUS Savings Account lets you pick up to five different goals and time periods to save for things, all within the convenience and simplicity of that one account. The longer you save, the higher your interest rate. You can apply for the MomentumPLUS account online or in person at your nearest Scotiabank branch.